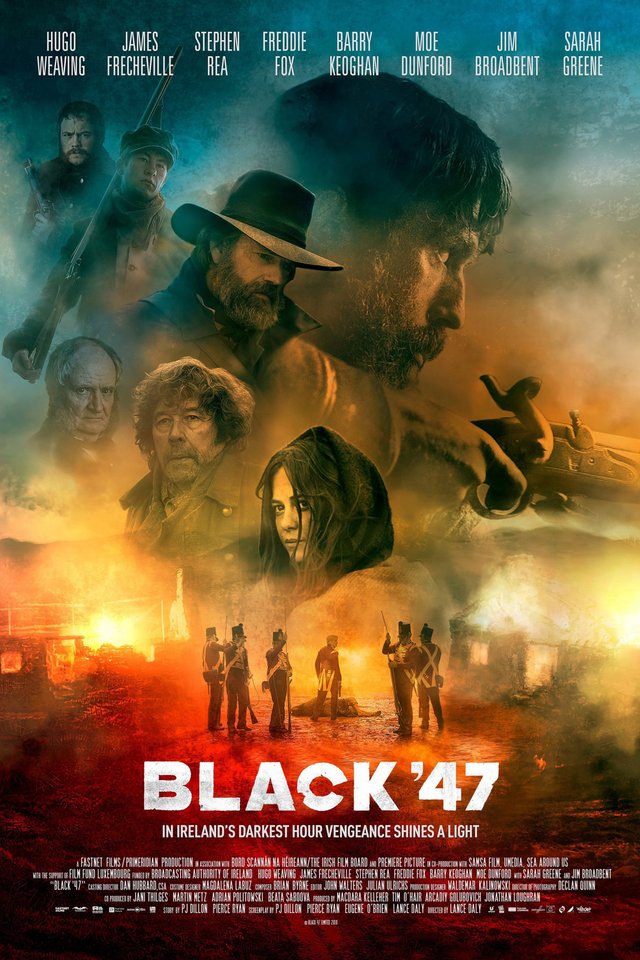 Poster
Feeney (James Frecheville) returns to a famine stricken Ireland after fighting on behalf of the British army. What awaits the man some call a "deserter" is news that his mother had starved to death and that his brother had been hanged. In addition, he finds his late brother's family starving and soon to be homeless. Welcome home! Seeking revenge for what he believes is a grave injustice, Feeney goes on a rampage, utilising his military training as he sets out to make greedy landlords and their collaborators pay for what they have done to his family, and his country.
Watching a man who has basically lost everything seeking revenge on those he feels are responsible is a plot I have seen before on numerous occasions. The most obvious that comes to mind right now is 'The Punisher'.
Also, the way the movie was directed by Lance Daly meant that it almost felt like a Western, but in 19th century Ireland.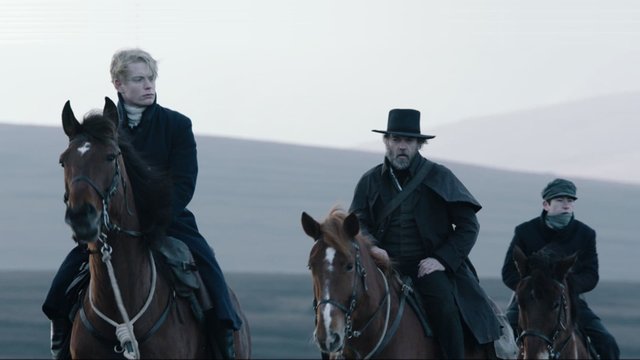 Source
I thought from a technical perspective this movie did a lot of great work. The cinematography (Declan Quin) was fantastic to look at. Not only were the landscapes beautiful; but Quin also utilised light and shade throughout the movie in such a way that highlighted certain characters in certain situations brilliantly, the costumes (Magdalena Labuz) looked perfect for the era. I'd also like to give special praise to Brian Byrne (Albert Nobbs), who provided the film's beautifully arranged original score. Much of the music came from what sounded to me like traditional Irish pipes and violins.
While I'm dishing out praise, I must congratulate the cast on displaying some really impressive performances. Frecheville, who wasn't an actor I was particularly aware of, I thought he lead the film very well. The determination in his eyes to achieve his vengeance fuelled his character for the duration of the movie.
Hired to chase down Feeney, was Hannah (Hugo Weaving) and Pope (Freddie Fox). Hannah was a grizzly disgraced ex-British soldier, now policeman; and Pope was an upper class army officer, displaying all the arrogance you might expect from a posh Englishman. Both Weaving and Fox gave great supporting performances, which I could strongly appreciate.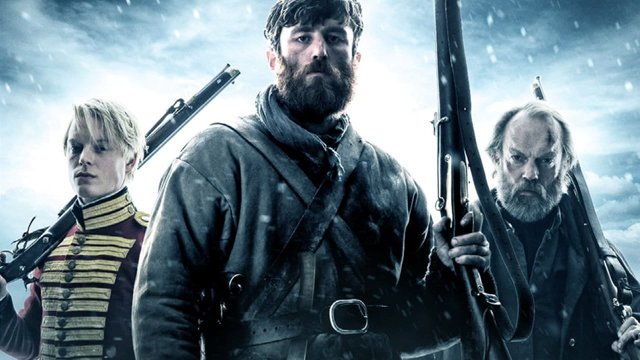 Source
All in all I think this was a technically very well made movie; and I'm certain that there will be many of you who will also enjoy as well as appreciate it. I would certainly recommend that people give it a try, at least once. And even if you don't think this sounds like a film you fancy watching, at least try to seek out the wonderful score!