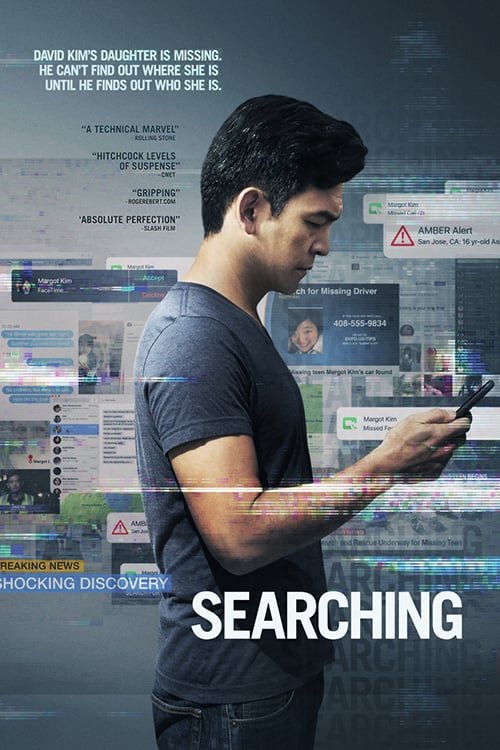 Poster
Searching is the feature film debut of director Aneesh Chaganty; and is a mystery/thriller about a father looking for his missing daughter.
Moving on to the main story, which begins when Margot is not at home like her father David (John Cho) expects her to be. After an initial reassurance of her whereabouts that night, the next day David suddenly finds himself in a situation where Margot has failed to return home from school, is not where she's meant to be and wont reply to any of his calls or messages. Worried for her safety, David finds himself explaining the situation to Detective Rosemary Vick (Debra Messing), who investigates Margot's disappearance.
As we watch David search online trying to discover any useful information, it soon becomes apparent that he doesn't know his daughter as well as he thinks he does. In talking to some of her schoolmates, and scrolling through her social media accounts, he finds out things that truly shocks and disturbs him. It's a unique way for a parent to learn about their child; but in this age where social media dominates a large part of our lives, it's arguably the best (or at least easiest) way to paint a picture of a person.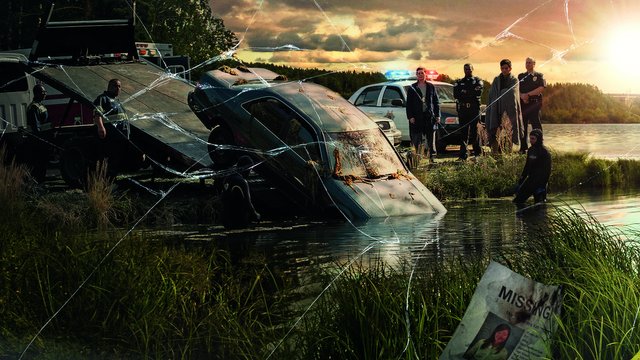 Source
In one sense this movie shows how useful the internet can be in times of a crisis. David was able to help Detective Vick in her investigation with information he discovered on Margot's laptop. What the movie also shows however is how some people use social media purely as a platform for attention. For example, when interviewed for the news, one of her school friends falsely claimed to be Margot's best friend, and put on crocodile tears, solely to gain 'likes' and have her small moment in the media spotlight.
One of the things I loved most about Searching was how we continually knew what David was thinking – not only via the messages he sent or the words he said, but also by the messages he began to type, then deleted. It was a subtle way of letting us into his thought process by showing us what he thought should be said to various people and what he wanted to say, but thought would not be appropriate to say at that time.
In addition, I thought Messing was a really solid support for Cho. Everything that she did helped to elevate what he was able to achieve.
From beginning to end this movie had me on a hook, continually entertaining me with all its twists and turns, which we experience at the same time as David.
If you get the opportunity to see Searching, please do yourself a favour and take it as soon as possible.