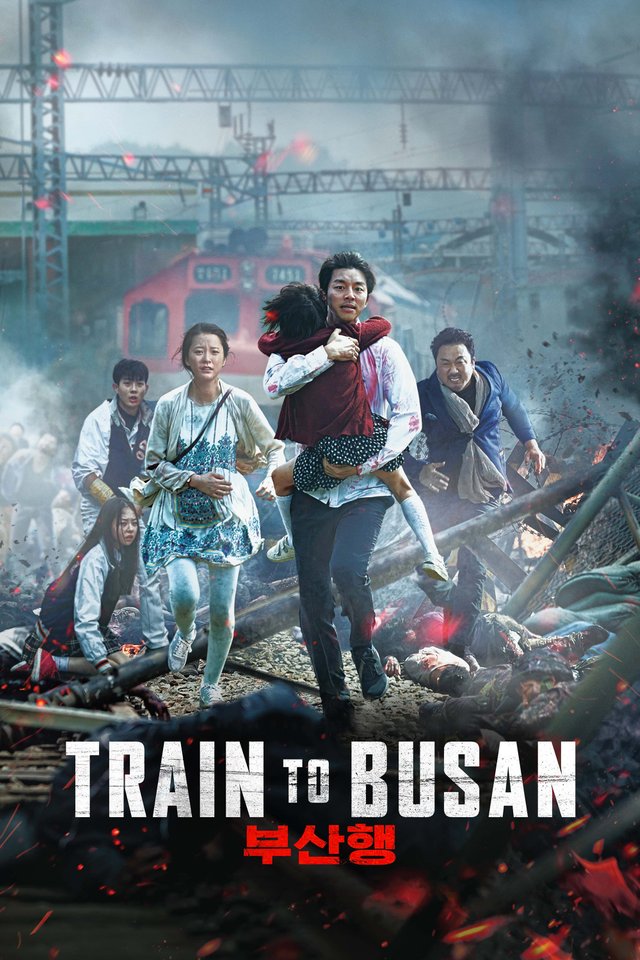 Poster
I'm sure most of you will have seen or heard of the Samuel L. Jackson movie 'Snakes on a Plane'. Well, for what it's worth, this movie might as well have been called 'Zombies on a Train'.
Train to Busan is a South Korean movie about a father and daughter who are travelling from Seoul to Busan in order for the girl to see her mother. Seok Woo is a fund manager who is separated from his wife. He doesn't want his daughter, Soo-an, travelling on the bullet train herself, so he goes with her on the train. Amongst the other passengers we see characters that include a man with his pregnant wife, a couple of elderly women, a baseball team and homeless man. Just before the train doors shut, on jumps a woman who looks in a bad way. When a member of staff tries to help her all she gets in return is a bite in the neck. And so it begins!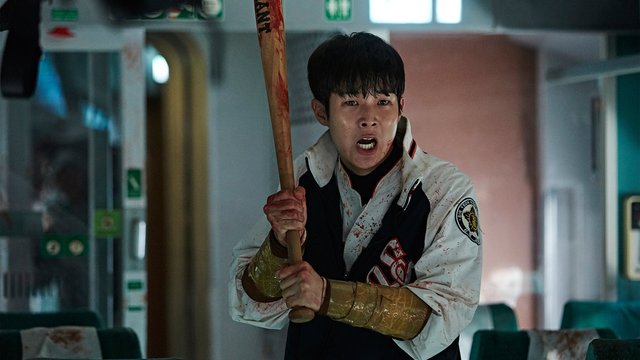 Source
Foreign cinema generally isn't my preferred choice, but on this occasion I decided to make an exception and try something new. Seeing a trailer on youtube I thought to myself this is either going to be a decent laugh or completely rubbish. In the end it was neither. It was actually a fairly solid zombie action flick.
For me there are two main things I want from a zombie movie. Firstly, good zombies; and secondly, an interesting premise. Train to Busan delivered on both. The zombies were the more modern kind that can move fast. I think the make-up department did a fantastic job and they also moved very convincingly. I also think the claustrophobic feeling of being trapped on a moving train with a bunch of flesh eating monsters was a good idea. And it genuinely made me shiver at a few moments which I was pleasantly surprised about.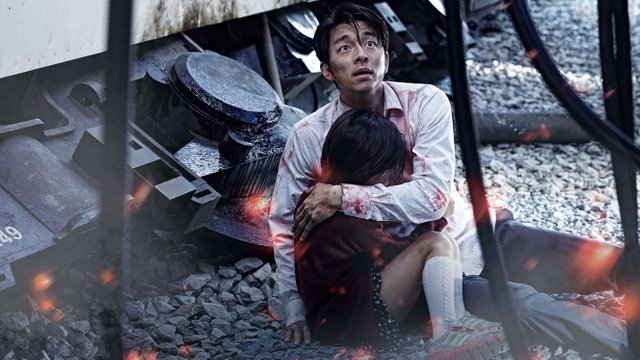 Source
The main cast were all pretty good. As an ensemble piece there was a mix of ages, genders and personality types. Such a mix you'd expect to see on most trains. Not every train you go on though you share with a baseball team. A group of young athletic guys with baseball bats on the same train as some zombies – a little convenient don't you think? That didn't bother me though. To be honest I can't think of anything I really disliked about the film.
Is it fantastic or groundbreaking in any way? No. Is it something I'm going to remember in any detail a year from now? Unlikely. It is an enjoyable couple of hours of bloody gore? Sure is! It's not going to be everyone's cup of tea, but if you enjoy foreign cinema or indeed zombie flicks I'd certainly say this one's worth a watch at least.