Left-Handed Wife is a 2019 Korean melo-drama with a number of 103 episodes. The Kdrama is directed by Kim Myeong-wook and written by Moon Eun-ah and it starred amazing actors like, Lee Soo-kyung, Kim Jin-woo, Song Wonseok, Jin Tae-hyun, Ha Yeon-joo amongst others.
Synopsis
When her husband disappears on the night of their honeymoon, she puts in all to search for him...even if it will taking searching for him in another body.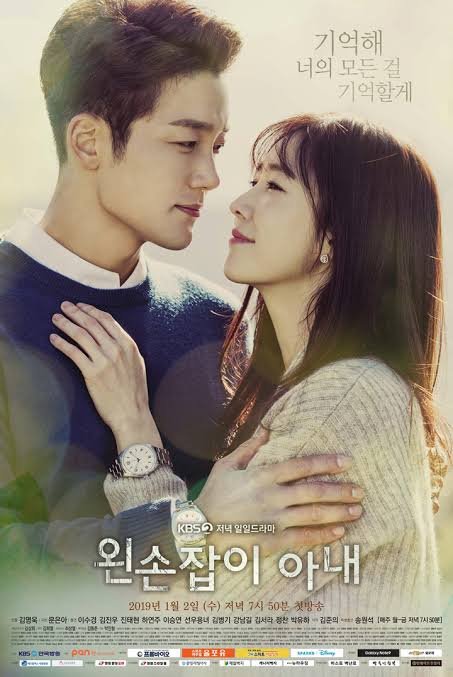 source
The story revolves around the lies and deception of two people, who out of their own selfish interest ruined the lives of a young couple in love. There is Oh San-na who is head over heels with Soo ho, she is so devoted to him and just wants to be happy with him. Soo ho is also in love with Oh San-na and wants her to be his wife. Then on the other hand, there is Park Do-kyung who is the spoilt heir to a wealthy empire, always feeling so pressured by his mother to man up so he can take over the family business in due time....while all he wants to do is to play around with the woman he likes Esther. Whereas, Esther's plans is to use Do-kyung to climb up high in social ladder.
In bid of Esther's plan failing, she made a mouth opening plan in other to achieve her goal by all means....even if it means switching the faces of the two men in her life. The series covers her deception as she tries to keep all secret buried as they pop up one after the other. The drama also takes us through the journey of how a wife can recognize her husband in another face.
Left- Handed Wife is an interesting series that comes with different emotions...anger, love, disappointment, hatred and all. The drama aimed to portray the greed and selfish acts of human and the length they would go to achieve what they want. And in doing this, the innocents ones are the one to suffer for what they know nothing about.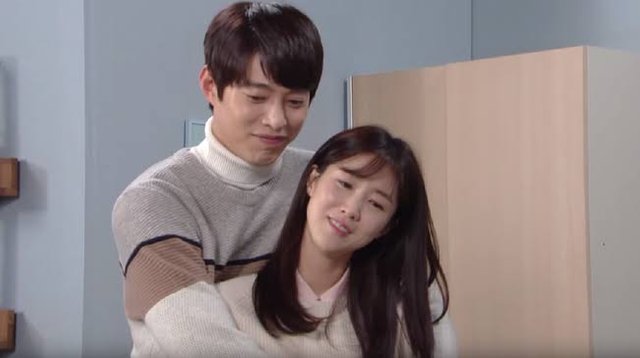 source
It also tries to show the beauty of love between Oh San-na and So hoo who are so devoted to one another and how their love was able to stand the test of time. At a point, I felt so sad Oh San-na as her husband suddenly went missing, only for him to come back in another face with no memory of his past. I was left wondering about how his wife was going to recognise him when they meet....and the irony of it all was he coming back with the face of a man that ruined her family.
As the series progresses, shocking secrets are exposed, puzzles pieced together would leave your mouth wide open. The drama is filled with suspense, you just want to know what is going to happen next. The story line is not so different from the normal Kdrama series but has some very nice scenes that you may likely want to see more than once. The cast performance was okay as they made good use of their screen time...I liked Oh San-na especially, great display of emotions and a nice transition from a young girl to a married woman.
So guys, if you are looking to see a Kdrama series you can add this on your watch list but not neccessarily a "must watch".
Thanks for reading, have a wonderful day!