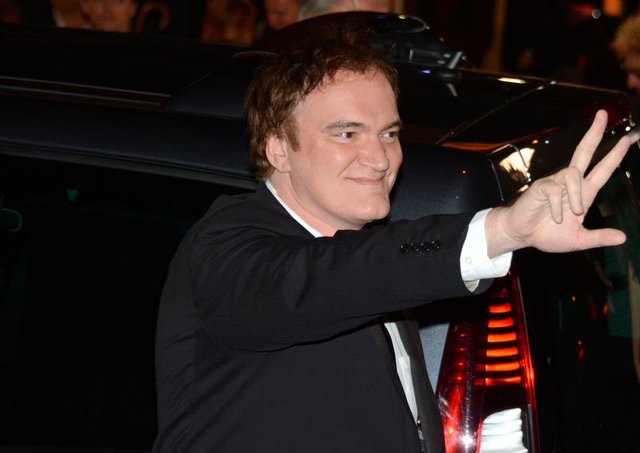 Quentin Tarantino - Creative Commons Attribution 2.0 - Free to share and remix - original link
---
Hey Steemians AAAddicted!
---
Una leggenda del cinema, più di 30 anni di carriera alle spalle, nove film e un quarto da regista, tra qualche anno potrebbe arrivare il decimo ed ultimo della carriera per poi dedicarsi a teatro o televisione.
Un uomo sempre in cerca di nuovi stimoli arrivato a fare interpretare i personaggi dei suoi film ad attori che in ben pochi possono vantare di aver avuto, come ad esempio Samuel L. Jackson, John Travolta, Tim Roth, Michael Madsen, Uma Thurman, Kurt Russel, David Carradine, Jamie Foxx, Christoph Waltz e tantissimi altri, fino ad arrivare ad avere una coppia esplosiva come quella formata da DiCaprio e Brad Pitt nel suo ultimo Once Upon a Time in Hollywood uscito nelle sale poco tempo fa.
Una frase che gli é stata attribuita spesso é:"ruba solo dai migliori", tanti gli omaggi ai grandi registi del passato, i suoi idoli fin da bambino, Sergio Corbucci e Sergio Leone.
Amante degli spaghetti western e dei film trash italiani soprannominati B-movies. Cosa insolita per un americano dalle chiare origini italiane rimasto attaccato ad esse e che ha voluto omaggiare più volte nelle sue pellicole.
Nonostante tutte le critiche subite durante la propria carriera per i già citati furti, il suo stile é inconfondibile, i dialoghi al limite del surreale sono il fulcro di tutto, le ambientazioni passano in secondo piano, Quentin riesce in questo modo a valorizzare al 100% i suoi attori.
C'è da dire che i suoi lavori non sono per tutti, é il classico regista che o si ama o si odia, linguaggio scurrile, black humor, sarcasmo a non finire fanno da condimento a temi toccati molto spesso reputati tabù dalla maggior parte delle persone.
Alcune scene tratte dai suoi film sono delle vere e proprie icone del cinema, cosa dire del mitico Mr. Blonde e del suo balletto mentre tortura un poliziotto.
Il discorso di Jules Winnfield in Pulp Fiction tratto dal passo biblico Ezekiel 25:17 é pura fantasia, con un bel mix di blasfemia.
---
---
La scena finale quasi eterna di Django Unchained con il trio formato da Jamie Foxx, Christoph Waltz e Leonardo DiCaprio con l'omaggio musicale al film italiano ""Lo chiamavano Trinità" con Bud Spencer e Terence Hill é qualcosa di geniale.
---
---
---
Continuiamo con l'impiccagione di Daisy Domergue in The Hateful Eight final da parte di Major Marquis Warren e Sheriff Chris Mannix, divertente quanto inquietante.
---
---
Un delle più inquietanti é certamente quella di "Au Revoir Shoshanna!" del Colonel Hans Landa in Inglourious Basterds.
---
---
L'importanza dei dialoghi in scene crude e violente dei suoi film sono fondamentali per smontare i luoghi comuni e sorridere con amarezza di eventi tragici lasciandoci a bocca aperta per farci riflettere ma non sprofondare, questo é la mia personale interpretazione dei lavori di Tarantino e credo che senza di lui il mondo del cinema non sarebbe sicuramente lo stesso.
---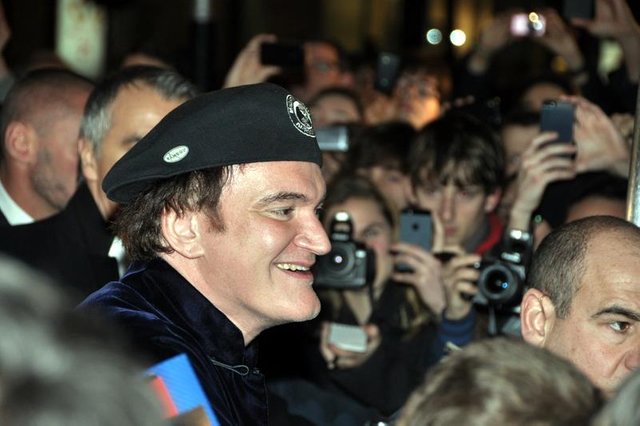 Quentin Tarantino - Creative Commons Attribution 2.0 - Free to share and remix - original link
---
Vi lascio con un'interessante intervista recentemente rilasciata da Marco d'Amore per la rivista Rolling Stone, attore della serie TV Gomorra, al maestro americano, in cui parla della sua carriera, del suo futuro e di alcuni consiglio a Marco riguardo al lavoro da regista, buona visione!
---
---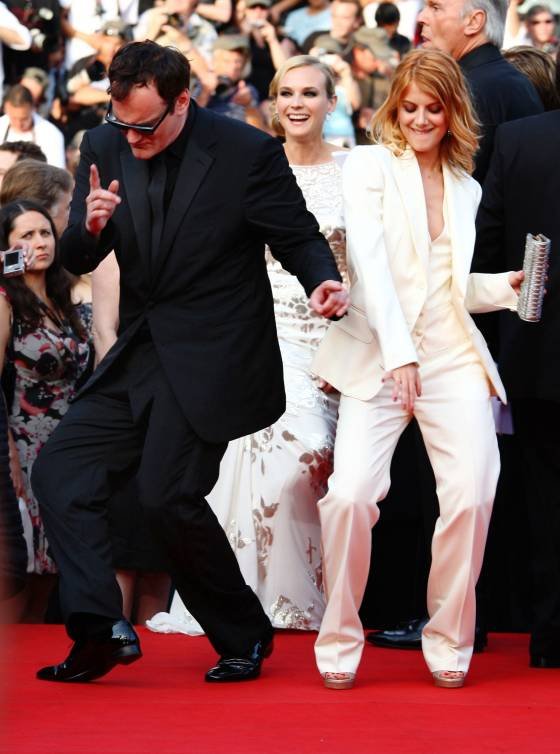 Quentin Tarantino - Creative Commons Attribution 2.0 - Free to share and remix - original link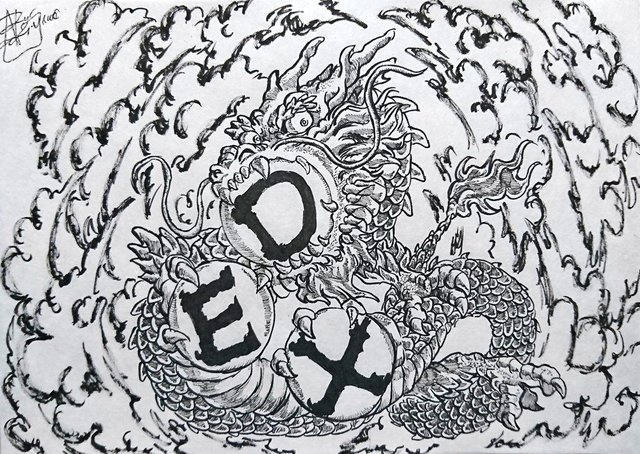 Logo by @ryo-6414
---
Grazie a tutti per ever letto e guardato, un abbraccio ed a presto!
---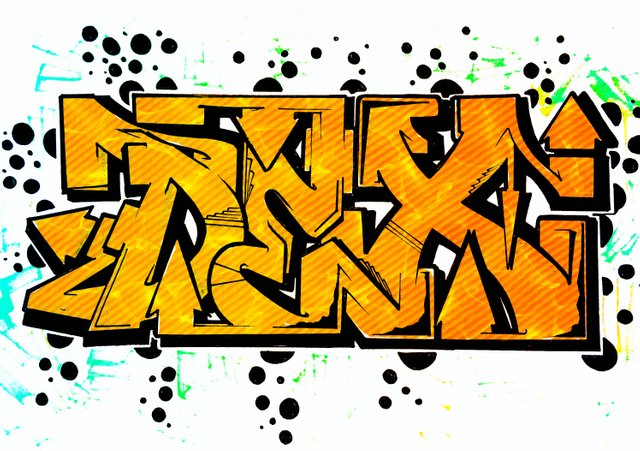 Logo by @ran.koree
---