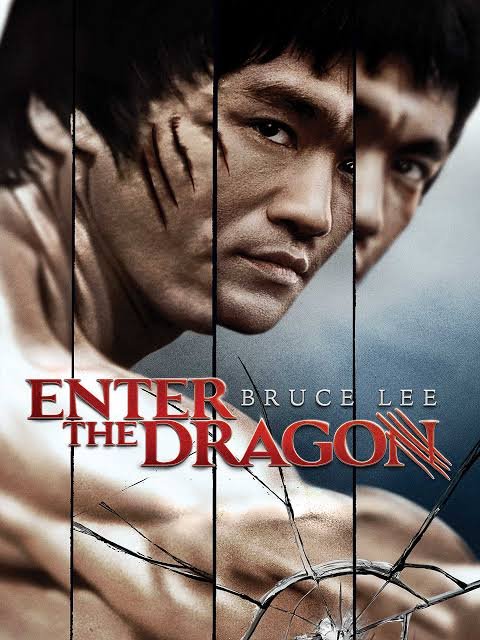 Source
Movie: Enter the Dragon
Release Date: 1973
Genre: Mystery, Action
Director: Robert Clouse
Cast: Bruce Lee, Jim Kelly, Bolo Yeung, John Saxona
One of the last pictures with the famous actor and popularizer of martial arts Bruce Lee was released six days after his death. It was called the movie "Enter the Dragon." It may have been the last time Bruce Lee managed to grace the screen again, but it was a good way to send him off as the movie was Action-packed, Intense
with memorable Characters such as the body builder Bolo Yeung and great acting by John Saxon as well.
Enter the Dragon is one of that classic low budget movie that still managed to do so ver well in the box office considering the immense super acting and super human skills of Bruce Lee in this film, Also I think this is the movie that all Kung fu action movies get their inspiration from.
---
Synopsis: This movie tells a story of a young karate protege participating in a martial arts tournament purposely to seek revenge for his sister's death and also helps the British Intelligence to capture a drug lord who is involved in drug trafficking and sex trade.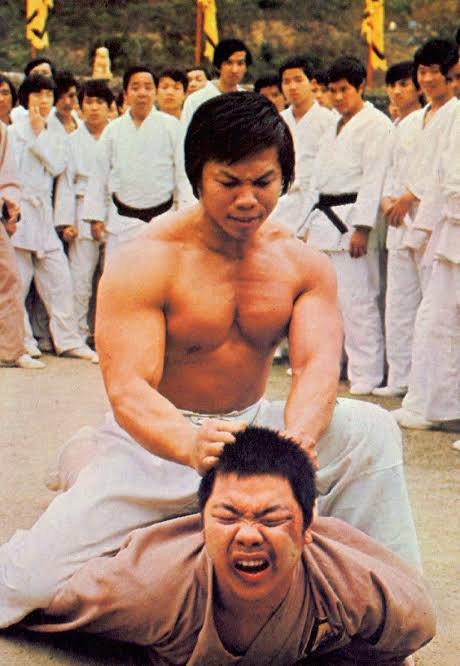 Source
"Enter the Dragon" - Is a real gift to fans of martial arts and the talent of Bruce Lee fans, Also It was planned that the film would be called "Blood and Metal". But then it was later changed to "Enter the Dragon" as actor Bruce Lee insisted on tittle, and I must say, it was a good thought, Not to forget the difficulties encountered before this movie was made because there were problems with the selection of artists to the roles of prostitution as the filmmakers decided to hire a real prostitute, shocking isn't it?😳, not only that, It was also said that each of this prostitute selected was
paid $150 per day, but you wouldn't even noticed as they did great in their roles respectively, Also in this movie Bruce Lee received several injuries during the some fight scenes and the realistic depiction of martial arts made this movie stand out from the crowd. It felt like watching an actual tournament.
---
---
Bruce Lee: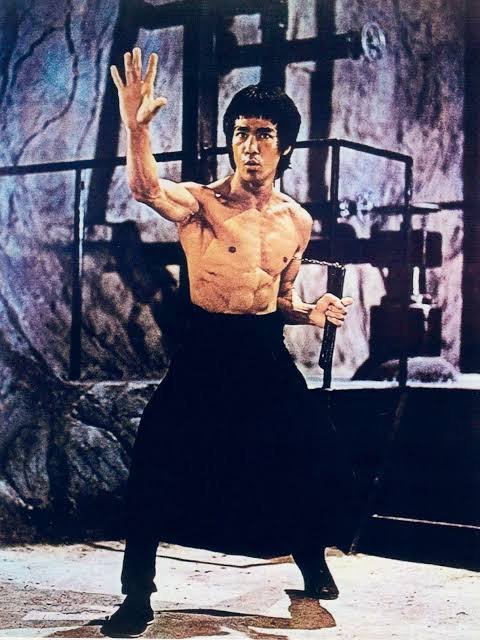 Source
A great hero for many of us as he was no doubt the greatest martial artist and a true pioneer, icon, He left his mark on martial arts and film. He maybe gone, but his legacy will forever live.
Continue to rest in peace 🙏
---
---
Review: This is one of my all time favorites, and for me the greatest martial arts move ever to be made considering its box office success and not to forget the impeccable reputation of the actor (Bruce Lee). I watched this movie when i was so young, and even learnt some few steps of the legendary martial artist😁, The fight scenes are just too realistic and make you wanna learn martial arts. Personally, I think Without this movie, we possibly would never see the great fighting choreography that is seen in all action movies today, Well directed as well as Robert Clouse made everyone fits in perfectly with no lacksture, though story line looks a bit more like those parodied drama/Action film but still one can't take off the superhuman martial arts skills of bruce Lee, so sad he died before the release of this box office success..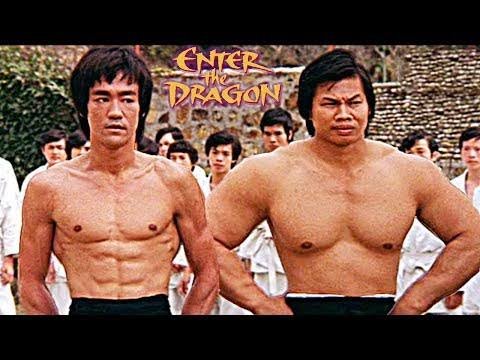 Source
This movie is a classic that never gets old regardless of how many times you see it, I will recommend you watch as It's the perfect movie to watched with Friends.
---
Movie Url:(https://www.themoviedb.org/movie/9461-enter-the-dragon?language=en-US)
Critic Ratings: AAA