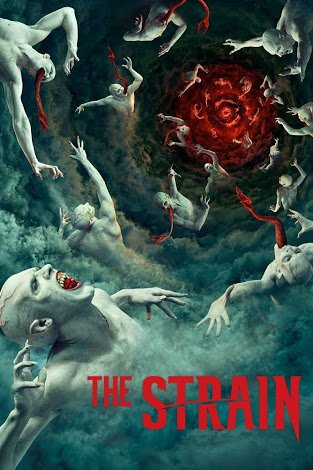 Source
Series: The strain
Genre: Horror
Release Date:13 July 2014
Cast: Corey Stoll, Kevin Durand, Natalie Brown, Ruda Gedmintas, and many more..
This Is the one of the tv series that gets you hooked from the very first episode to the last as it has that one thing you asked for from its genre (Horror) and this got better with even with the brilliant cast assigned to each role, they were amazing i must say. The director Guillermo del Toro is a world famous director and producer whom I think you shouldn't expect the lease from this directed series, as well as the collaboration, with Chuck Hogan to release this novel horror and from what I heard of the series, it was said that an approximately $500,000 was spent on the creation of images of vampires and other monsters from the series. That says it all as the graphics and effect was mind-blowing, you gotta give it to them for this.
---
Synopsis: The Strain tells the story of a virus outbreak in new York with characteristics of an evil strain of vampirism.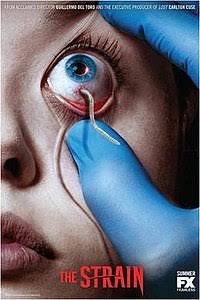 Source
The series has an interesting description of many of the "facts" of the Vampire world as Guillermo del Toro came to the creation of the Vampire enthusiast differently; it features an explanation of vampirism - An unfathomable take on vampirism in a modern day setting in the big apple and for me, Its basically everthing enjoyed watching from horror, sci-fi, mystery to action.
---
Review: The acting, special effects and story was awesomely outstanding. Couldn't stop watching though. Nothing better to do lol and i must warn you, you can't watch this show while eating. Other than that, it's good and is everything a fan could want from an "Horror / Sci-Fi" series, and also i found this show very cool! You have everything all in one wrapped up and tied with a bow. It has action and adventure galor! And there is a great back story, That you can read a bit of above. And I must say the characters were likable overall, despite you not really getting to know them all too well.
To be honest, I got chills on some parts,
and i was constantly on the edge my seat dangling in such a strange position as i toppled off the chair to a place I knew not were, you just don't know what to anticipate with each ticking second. Excellent show and I really recommend you watch.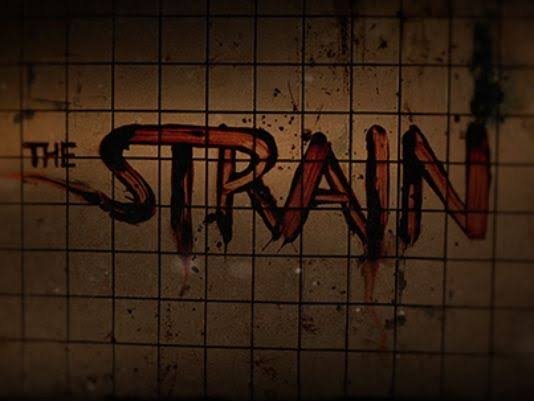 Source
---
Movie Url: (https://www.themoviedb.org/tv/47640-the-strain?language=en-US)
Critics Rating: AAA