I used to think people are really sad if they go to the movies on their own. Movies are supposed to be a night out with friends or family or your lover, and if you go on your own, you're Billy no mates. That's why I never go on my own. Until a couple of weeks ago.......

I'm a massive fan of Downton Abbey, a period TV drama from UK. I have watched every episode from all 6 seasons and when it finished on TV I was suffering from withdrawal symptons for quite a few months. Last year I was over the moon when I heard they were making a movie and after a long wait, it finally premiered in the cinemas last month.
Now there was only one problem. Hubby is not a fan of Downton Abbey. He would go with me if I drag him along, but why pay USD10 for him to sleep for two hours in an air condition cinema? Downton Abbey is quite a niche genre in Taiwan - English and period - and Taiwan isn't exactly flooded with these fans. And there were certainly none within my circle of friends. That's when I had to put on my Billy no mates hat and ventured to the cinema on my own.

---
There are 6 main cinema complexes in town and only one of them showed Downton Abbey. I haven't been to this particular cinema before, in fact I haven't been to many cinemas in recent years, I normally just wait ....
But Downton Abbey is not one for waiting especially since I've waited for over a year already. I went for the Saturday noon show and the cinema wasn't very busy yet.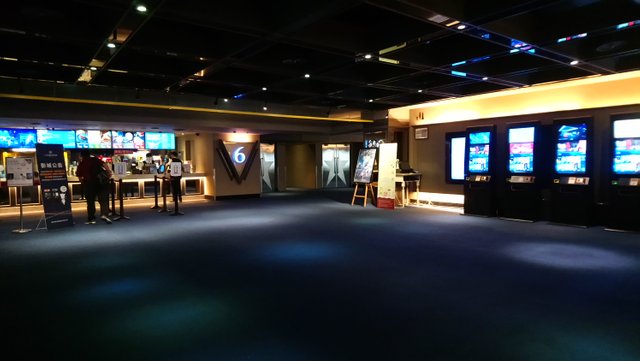 ---
Now for the movie itself. I don't know how many are familiar with it, but basically its about an aristocratic family, The Crawleyl. This movie is set in 1927 after the great depression and although the Crawley family are wealthy, they still worry about their future like everyone else. It's just that their worries are a bit different than everyone else and they don't have to worry about whether they will have any food on their plate.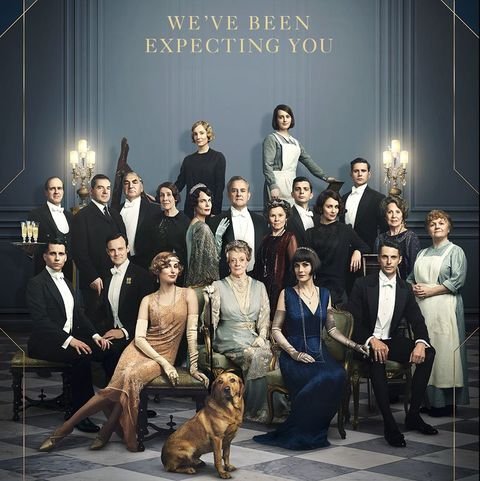 Source :
Cosmopolitan, UK
The movie starts with a letter from King George V, the grandfather of the current Queen of England. He and Queen Mary are touring the region and is coming staying with the Crawley family for a night. As a host, this is not something you have a say in, its actually an honour to host the monarch when they tour the country.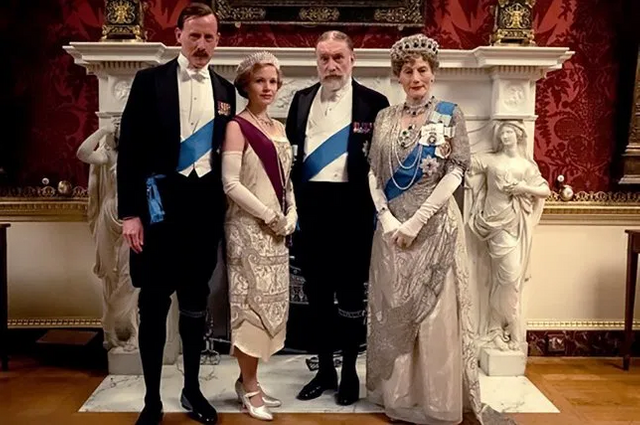 Source :
Metro, UK
Whilst waiting for the film to be released, I have seen so many trailers on the internet that I thought I'd pretty much seen the entire film. I mean what else can you expect to see on a monarch visit apart from glamourous ballroom scenes, extravagant costumes and lavish banquets? Was there anything that they hadn't shown in the trailers yet? Of course there was!!
A big part of the movie is about the servants in the Crawley household who have to battle with the King's staff. The King brings his own staff - chef, butler, maid, servants, driver - on his trip. They take over the household and tell the Crawley servants to stay out of the way. Obviously the Crawley servants are not please with this at all, and do not like to be bossed around even though they work for the King. They feel it is their honour and pride to support their master in hosting the King and Queen. On the day of the main banquet, the Crawley servants device a little plan to stop the King's chef from cooking the banquet, and trick the King's butler to return to London. The Crawley servants then take over the evening and deliver perfect banquet to the monarch, much to everyone's delight.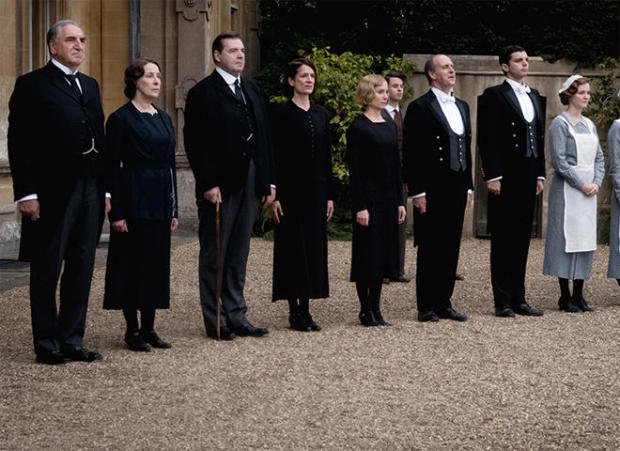 Source :
CBS News
There are are few other plots in the movie that is worth mentioning, and shows that the movie is moving with times. For example, one of the butler is homosexual, an offence back in those days. His character is still struggling to fit in with times, but there are some who are suportive of him. In another scene, the King asked the Crawley's son-in-law to accompany the Prince on trip around the world. That will take him away for many months and he won't be there when his wife, the second Crawley daughter, Edith gives birth to their first child. The King doesn't see a problem with that, until the Queen steps in to 'educate' him on family values.
---
You know sometimes you haven't ate your favourite food for such a long time, then you have a massive binge and feel so satisfied afterwards? This is how I felt after two hours. If you're a Downton fan and haven't watched this year, don't wait any longer!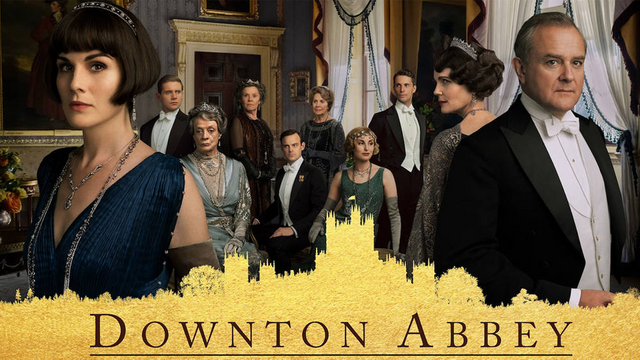 Source :
Classicfm.com
---
以前總覺得自己一去電影院看電影的人,很孤獨很可憐。 想不到上個月唐頓莊園電影上影,我要做這個孤獨人。 老公不是粉絲,若然硬要他一起去,他也不敢會拒絕 。但我又覺得沒必要花十元美金讓他在電影院裏睡兩小時覺。
闊別了四年的唐頓莊園依舊沒變。 電視劇裏的角色幾乎全都有在電影出現。 這次故事發生於1927年大蕭條後的年代。 英國皇帝喬治六世,即是當今英女皇的爺爺,去信唐頓莊園說會與皇后路經度宿一宵。 家族上上下下為了貴賓來臨都忙過不了, 絕不能怠慢一國之 君。 故事的發展主要是皇室帶來的隨從,處處為難唐頓莊園的下人,更說不用他們接待皇室貴賓。 唐頓下人當然覺得很不滿意, 畢竟接待皇室是一件光榮的事, 而且他們覺得自己絕對勝任有餘。 晚宴當晚,唐頓一眾下人用小計讓皇室隨從不能預備晚宴, 結果他們順利全程招待皇室貴賓,還得到皇后的讚賞。
兩小時的電影很快又播完。 當時我的感覺像是很久沒有吃最愛的克巧力蛋糕,然後獨自吃了一整大個,非常非常滿足!
---