Hello Friends
This is my first ever movie review. I like watching movie but never shared review. Hope you will like it.
Movies are made to entertain us but few movies are made to make us proud and my today's review is about the same. This is the first time I am going to review any movie and I thought it's better to start with that fantastic movie which made all Indian proud.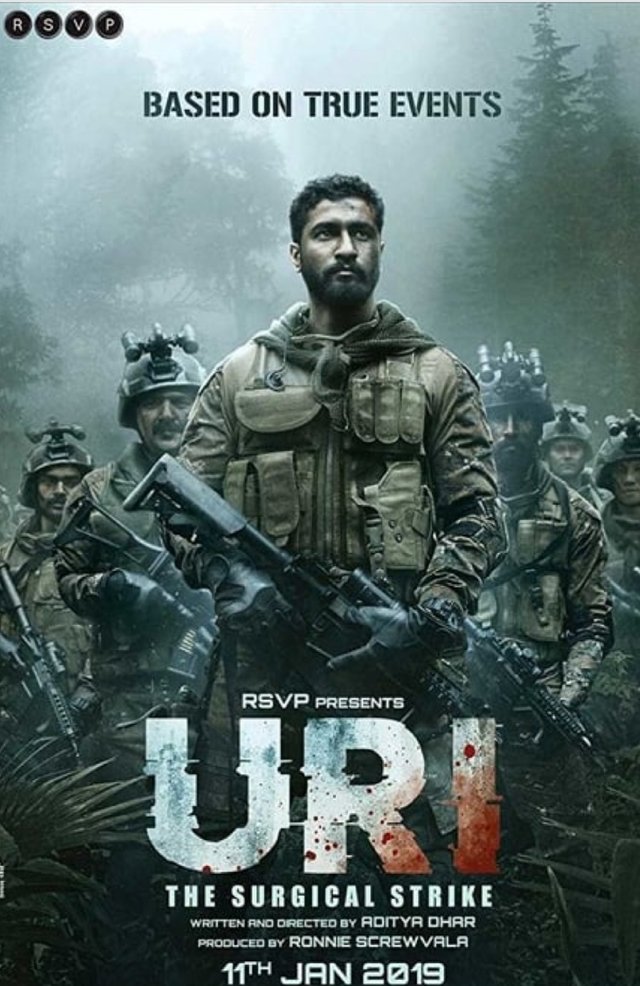 Source
Movie name is Uri the surgical strike and it is based on true story of terrorist attack in Uri which happened in the year 2016. There was a terrorist attack on 19 September 2016 in Uri army base camp and 19 militants were killed while they were sleeping. Later Indian army did surgical strike to take the Revenge of this attack.
This movie is a real story of that attack.
Star-Cast in Film
There are many actors in the film but I am mentioning the lead characters in the movie.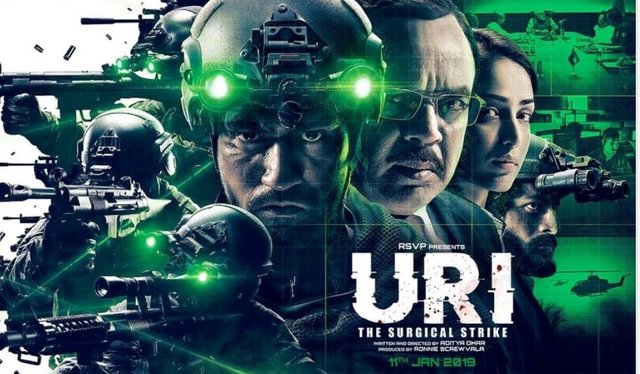 Source
Vicki Kaushal played the role of Major Vihan Singh
Paresh Rawal played Govind Bhardwaj ( this is based on Ajit Doval)
Yami Gautam played- Pallavi Sharma ( an undercover agent)
Mohit Raina- played Karan Kashyap
---
Story-
Film starts with with an attack sequence by Indian army in June 2015 at Chandel, Manipur. This is lead by Vihan Singh along with Karan and team. They successfully complete the operation and for their good work Prime minister of India congratulate Vihaan and his team.
After this operation Vihaan ask for an early retirement because you want to stay with his mother. His mother is suffering from Alzheimer's stage 6 so he wants to stay with her to take care of her. But Prime minister offer him an office job in Defence office headquarter in Delhi.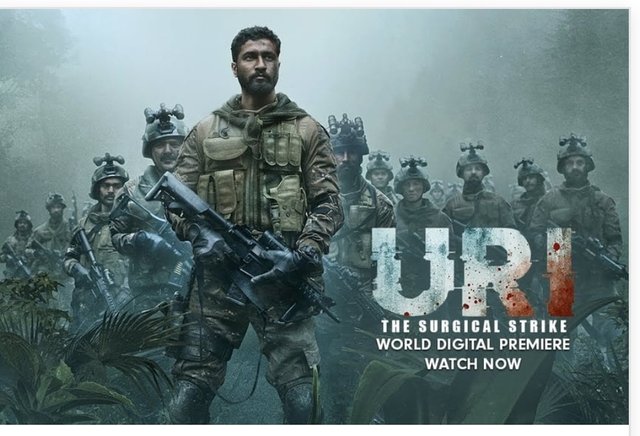 Vihaan joins office in defence office and start working with full dedication but after sometime he realise that is not happy with the work. Because he was very good good with the army fighting with terrorist but because of his mother is doing everything silently.
everything is going well and things are going smooth unless on 19th September 2016 there is an attack in Uri army base camp. Terrorist kills 19 soldiers when then we're in sleep. All the terrorists got killed but Karan Kashyap who is brother in law of Vihaan Singh dies in because of the grenade explosion. The entire Vihaan family is so sad including Vihan Singh.
Defence ministry decides to take action against the terrorists and they plan for surgical strike. This idea to commence surgical strike was given by Govind Bhardwaj. Prime minister agreed for it and gives 10 days time to plan out everything and attack. Vihan Singh leaves his office job and lead this surgical strike operation. He distribution the team in four parts.
Govind plays an important part in this operation and he also ask ISRO to prepare drones with surveillance which helps army a lot in this operation.
This entire surgical strike operation was not at all easy but they had planned it nicely. Watching this planning and how they managed to finish it without any casualty will make you Proud on Indian army.
Songs and Music
There are songs in the movie but not that much good which anyone can remember. I remember only one songs which starts with words Challa. However you will enjoy the songs which you're watching the movie. You also don't feel like having so many songs because this is not a comedy or romantic movie.
Music is given by Shashwat and music theme is patriotic.
---
This film is directed and screenplay by Aditya Dhar and produced by Ronnie screwvala.
Cinematographer is Mitesh
Edited by Shivakumar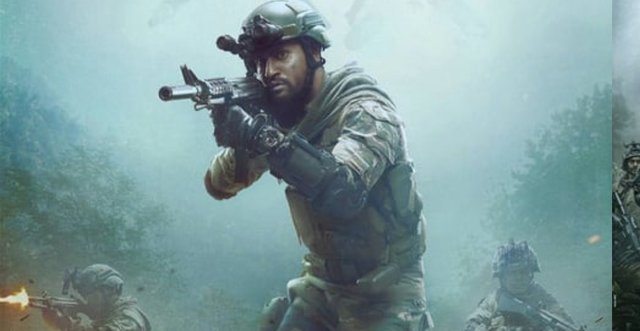 Movie duration is 138 minutes and it was released on 11 January 2019. It's released in India in Hindi language.
Cost of the film is approximately 25 crore INR but box office collection is approx 342 crore INR which is unbelievable. This is highest grossing film of the year 2019 till now.
---
Vikki Kaushal had done fantastic work in lead role and other characters like Govind Bharadwaj has been the main highlights of the film.
Thank you so much for reading this movie review
See you again in another movie review soon.
---
※ The following part is needed to put filled in and added to your text, as otherwise it will not be included later on phase II on Triple A.
※ 리뷰 하단에 다음 두가지 항목 포함 필수 (미포함 시 차후 자체사이트에 반영 안됨)