Hello friends
I am fine and I wish you all a great day.
Today I am going to review the movie holiday which is a fantastic movie starring Akshay Kumar and this movie is from Bollywood in Hindi language.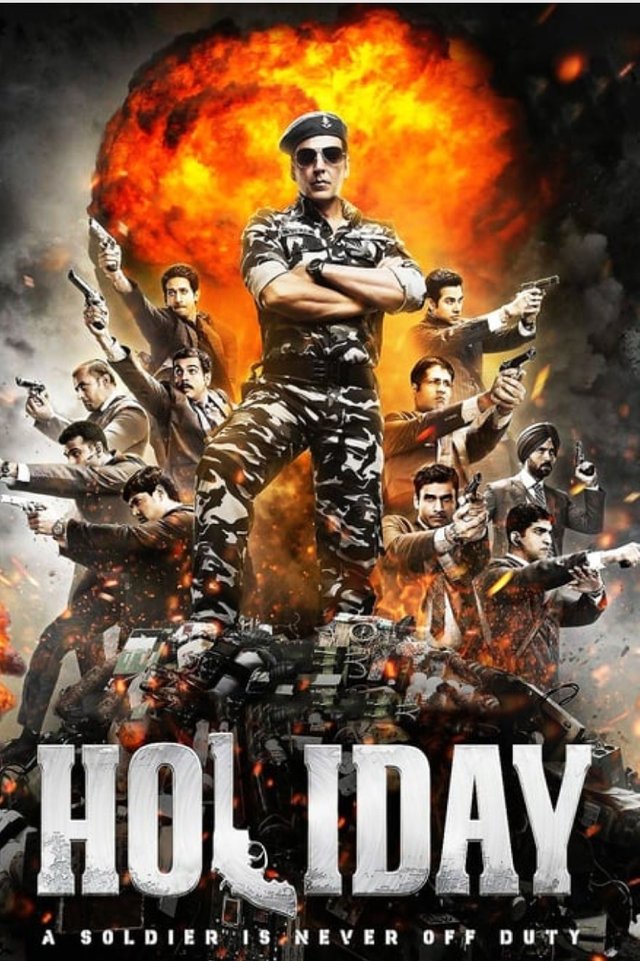 I watched this movie couple of years back and again did watch this weekend so it reminded me to write a review about it. This movie was release 5 years back and still if you watch it you will feel like it's new one because the story and overall film and action is good.
star cast
Akshay Kumar known as Virat
Sumeet Raghavan knows as Mukund Dekhmukh
Sonakshi Sinha played role of Saiba
Freddy- Leader of sleeper cells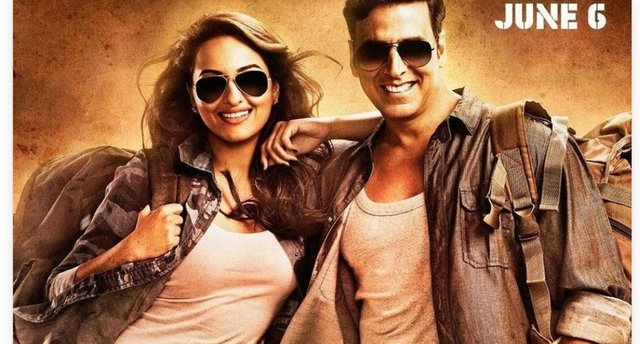 These are the main characters of this movie and since this is a different type of movie but the concept is very nice and these three actors have done very good work..
Story
Akshy Kumar is a captain in Indian Navy in a secret department and he comes after holiday to his home. When she comes back then his parents tries to get him married and ask him to meet Saiba to proceed it further. He meets Saiba many times and one day while travelling he noticed something wrong with the busde Sahiba many times. One day while travelling in the bus he noticed something wrong and and one person was suspicious looking in the bus.
He chase that person and catch him after running behind. He got to know that he is a sleeper cell and working for terrorist organisation. you also told him that there are 12 sleeper cells working in the city and that terrorist organisation is planning for biggest bomb attack. Virat got shocked after knowing all this and then he make some plan to save the city from these attacks.
He plans everything nicely and if you was movie will definitely enjoy the way he manages everything and even in few moments you'll feel like ok that now Virat is not able to do anything but at the last moment he just did wonderful.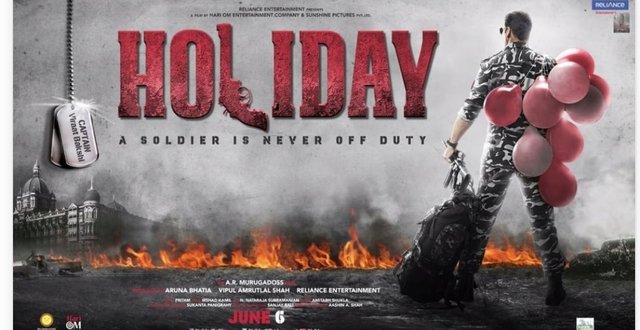 He made such plan that all the sleeper cells along with their leaders are together in the same ship and he blast ships that all the sleeper cells along with everyone in that group are dead.
Songs
Music is given by Pritam and all the songs are pretty nice while sayrana song is one of the best in the movie and quite popular even now.
---
Holiday film is written and directed by A R Murugadoss and produced by Aruna Bhatia and Twinkle Khanna who is the wife of Akshay Kumar.
Editor- Amitabh Shukla
This movie was released on 6 June 2014 and its duration is 170 minute which is quite long as compared to other movies. Film was released in India in Hindi language only and its cost was approximately 30 crore Indian rupees. Box office collection of the movie was approx 178 crore Indian rupees which is huge as compared to its cost. It collected almost 6 times of the money that was spend to make this movie
---
※ The following part is needed to put filled in and added to your text, as otherwise it will not be included later on phase II on Triple A.
※ 리뷰 하단에 다음 두가지 항목 포함 필수 (미포함 시 차후 자체사이트에 반영 안됨)
Movie URL: (https://www.themoviedb.org/movie/273886-holiday?language=en-US)
Critic: AA
영화 URL: (https://www.themoviedb.org/ 에서 리뷰하고싶은 영화 검색후 URL 이곳에 삽입)
별점: (A, AA, AAA 중 선택해서 이곳에 삽입)