Hello Friends
I am back again with another movie review today. This is an epic movie directed by S S Rajamouli and its name is Baahubali . Intact its one of the wonderful in Indian cinema. Watching this movie will make you like WOW. You will experince this wow factor throughout the movie. Everything is nicely made and you would not feel anything missing.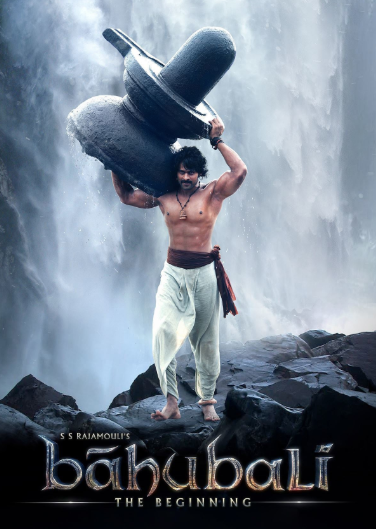 This is the first part of Baahubali series and after this movie, a question "Why Katappa killed Bahubali" became viral in India. Everyone kept asking this question unless second part of the film was not released.
---
Start cast of the movie-
Prabhas in dual role- Mahendra Baahubali (son) and Amarendra Baahubali (father)
Rana Daggubati played the role of Bhallaladeva
Anushka Shetty as Devasena (Mahendra's mother)
Tamannaah - Avanthika
Ramya Krishna - Sivagami Devi (mother of Amarendra & Bhallaladeva)
Sathyaraj- Kattappa
Nassar - Bijjaladeva
These are the lead characters in the movie.
Film Story
There is kingdom named Mahishmathi and a women having a baby in her hand dies standing in the water but holds baby above her head. Local people come and save the baby. Sanga and her husband adopt that baby boy and name Shivudu.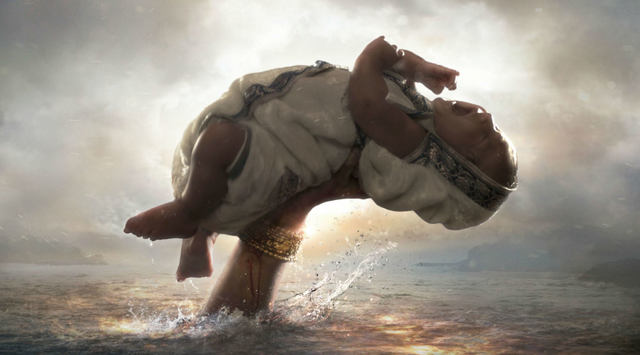 Shivudu grows up with time and he is so much adventures and strong. One day went on the water fall and climbed on the top of it. He finds a mask which belongs to Avanthika. Shivudu meets Avanthika and she falls in love with him.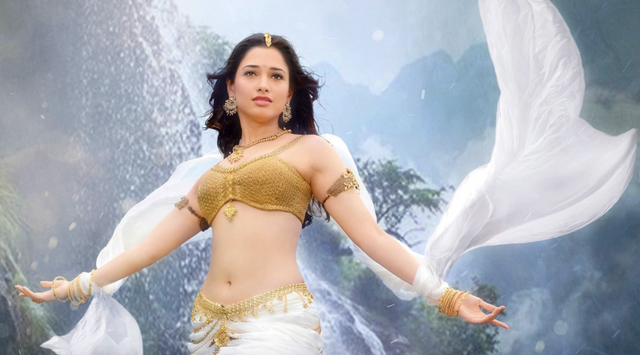 Avantika is working to save Devasena (the queen) but she is unable to do alone. Shivudu helps her in this and finally he manages to get away with Devasena but Bhadrah and Kattappa chase him. Shivudu kills Bhadrah and cut his head. Katappa recognise Shivudu and drops hi weapon as he is Mahendra (son of Amarendra Baahubali)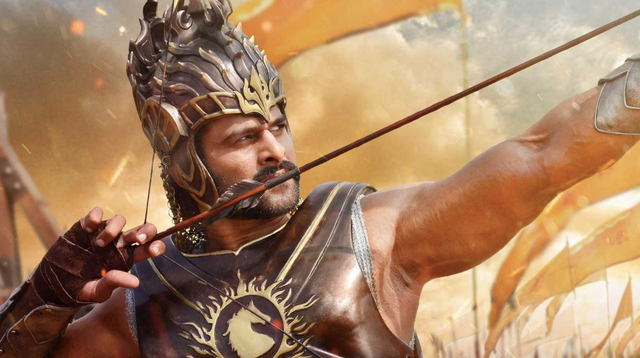 This film continues and there is fight sequence of one hour approx in the movie which is very much entertaining. Once you watch the movie then you will truly enjoy it.
---
Music
Music is given by M M Keeravani but pretty good as I can't even remember a single song however music beats are nice which will make you entertain for sure.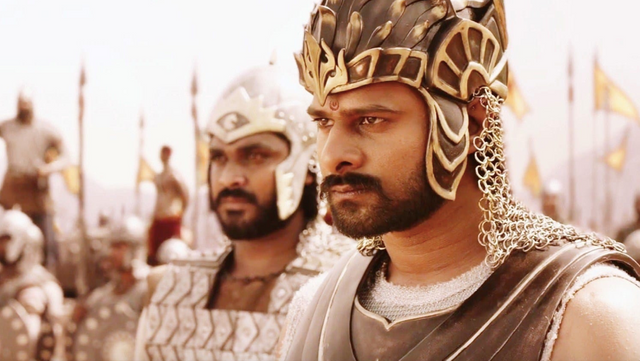 ---
This film is written by KV Vijayendra Prasad and directed by S S Rajamouli. Magadheera was also directed by Rajamouli which was wonderful movie and received very good response by audience. Vijayendra Prasad & Rajamouli have done Screenplay as well in the movie.
Cinematographer- Senthil Kumar
Editor- Venkateswara Rao
This movie is released in 3 language- Telgu, Hindi and Tamil. In Telgu language film was related in 1500 screens while in Hindi for 350 and for Tamil released in 225 screens.
Film was released on 10 July 2015 and its duration is 159 minutes. Cost of the movie is 1.8 billion INR and its box office collection was 6.5 billion INR which is 3.5 times of the cost. This film has done fantastic business undoubtedly.
---
Prabhas worked very hard for this movie and he even postponed his marriage because of this movie. SS Rajamouli is known to be great director and he truly proved it with this film. Each and every character in this film has done their work perfectly and set is just amazing, Camera man has done great shoot if the movie and there are many scenes of the nature when you will just say WOW and you would like to watch again and again.
Now another part of the movie is also released and I will share review of that too soon. This movie is extra ordinary and very few movies like this are made in decade. This movie is made in Tollywood not in Bollywood but Bollywood gave it great response.
---
Thank you so much for reading this review.
See you soon in another movie review soon.
---
※ The following part is needed to put filled in and added to your text, as otherwise it will not be included later on phase II on Triple A.
※ 리뷰 하단에 다음 두가지 항목 포함 필수 (미포함 시 차후 자체사이트에 반영 안됨)