Hello friends
I am back again with another post in which I'll be sharing movie review for the movie that I watched this weekend.
The movie name is Sanju and it's a biography of Sanjay Dutt who is a Bollywood actor and son of Sunil Dutt was a great actor of his own time. this movie is all about Sanjay Dutt life story and there have been many instances of controversial issues. if you watch this movie you will get to know the real life of Sanjay Dutt and what kind of person he is and what he did in his life.
I am not fan of biography types of movies but I like the work of Rajkumar Hirani who made 3 idiots movie which is all time favourite movie of mine. so I was this movie because it is directed by Rajkumar Hirani and I have to say that he did fantastic work in the movie and he made this biography a superb one.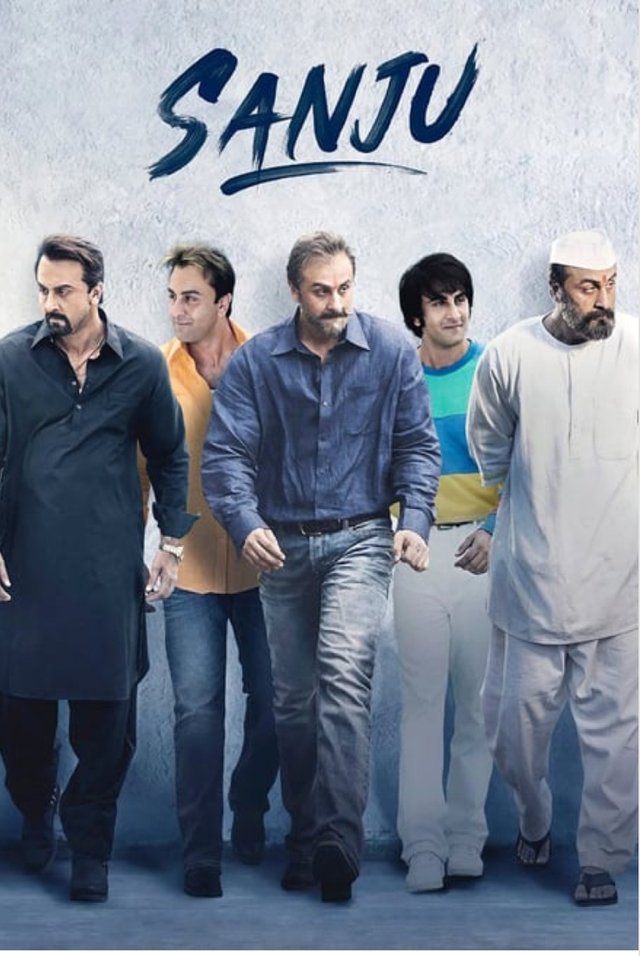 Star cast
Ranbir Kapoor as Sanjay Datt
Paresh Rawal as Sanju's father Sunil Dutt
Vicky Kaushal as Kamli or Kamlesh
Manisha Koirala as Sanju's mother
Dia Mirza as Sanju's wife Manyata
Sonam Kapoor as Sanju's girlfriend and name is Ruby
These are the main character of Sanju movie who played important role in the film.
Story
This movie start with the scene when Bombay High court gives verdict against Sanjay Dutt in 1993 attack and sentence him for 5 years jail term.. As per court he violated the rules of arm act and for that he has to go to jail. Why Sanju is in jail his wife Manyata that approach London best writer Winnie (Anushka Sharma).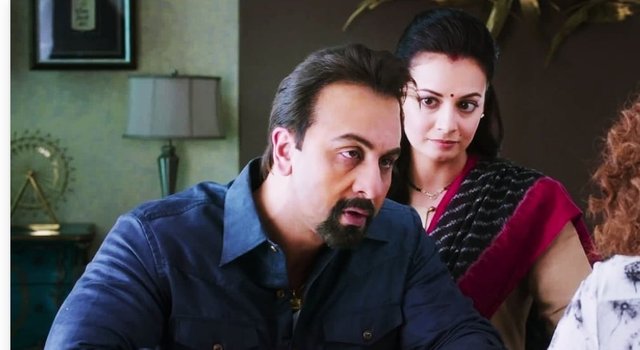 Manyata wants Sanjay Dutt biography to be published buy Anushka Sharma show that public gets to know the real side of the story. But she did not agree about it but later she agreed and then story starts in flashback.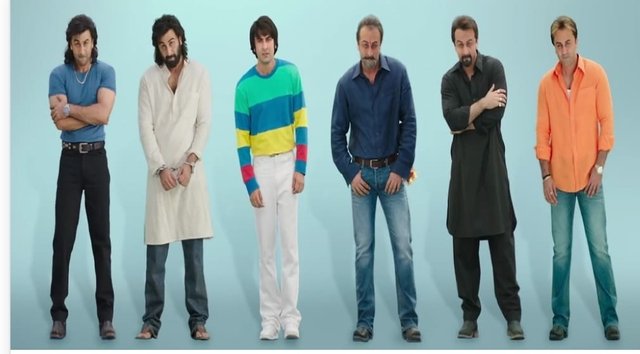 Sanju father's Sunil that wants him to be an actor in Bollywood and he started his career with the movie name Rocky. Sanjay Dutt is upset because his father interfere a lot in his life and trying to control things so so he starts taking drugs with his friends. Sanjay Dutt is in relationship with his girlfriend Ruby and they are planning to get married but because of this drug addiction Ruby is not ready to get married with him.
later Sanjay Datt goes to America for his treatment in a rehabilitation centre and he meets Kamlesh there. Kamlesh helps him a lot there in US.
Sanjay Datt stays in US for about two years and after that period he leaves that addiction and comes back to India. He again start working in the movies and working movie name Munna Bhai with his father.
There are some scenes in the movie which will make you think that wrong perception in mind can ruin the things. You have to watch the movie to know situations in the film.
Overall it's a nice movie and a good example of father and son bonding.
---
Songs Hindi movie are not so extraordinary that I can explain more in detail but you'll still enjoy the music and light songs.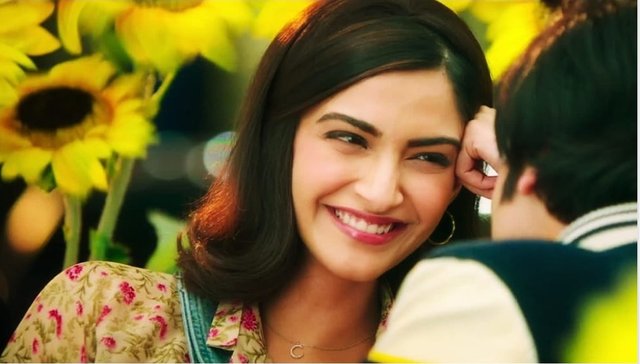 Source
This movie is directed are written by Rajkumar Hirani.
Produced by- Vidhu Vinod Chopra and Raju Hirani
Music is given by - A R Rahman
Cinematographer- Ravi
Editor- Raju Hirani
Sanju film was release on 29th June 2018 and it's running time is approximately 161 minutes. Cast of the movie is hundred crore Indian rupees and collection is approximately 586 crore Indian rupees. so in terms of business it has been tremendous collection in box office.
Ranbir Kapoor has been the star of the movie as he did fantastic work in this film and he played various characters of Sanjay Dutt life. While watching this movie you will feel like that you are not watching Ranbir Kapoor instead you are watching Sanjay Dutt on the screen. this is possible because Ranveer Kapoor has done so much of hard work and he converted himself kind of Sanjay Dutt. His acting is extra ordinary in this movie that you will feel when you watch the film.
Thank you so much for reading this review.
See you soon in another review.
※ The following part is needed to put filled in and added to your text, as otherwise it will not be included later on phase II on Triple A.
※ 리뷰 하단에 다음 두가지 항목 포함 필수 (미포함 시 차후 자체사이트에 반영 안됨)
Movie URL: (https://www.themoviedb.org/movie/496328-sanju?language=en-US)
Critic: AAA
영화 URL: (https://www.themoviedb.org/ 에서 리뷰하고싶은 영화 검색후 URL 이곳에 삽입)
별점: (A, AA, AAA 중 선택해서 이곳에 삽입)