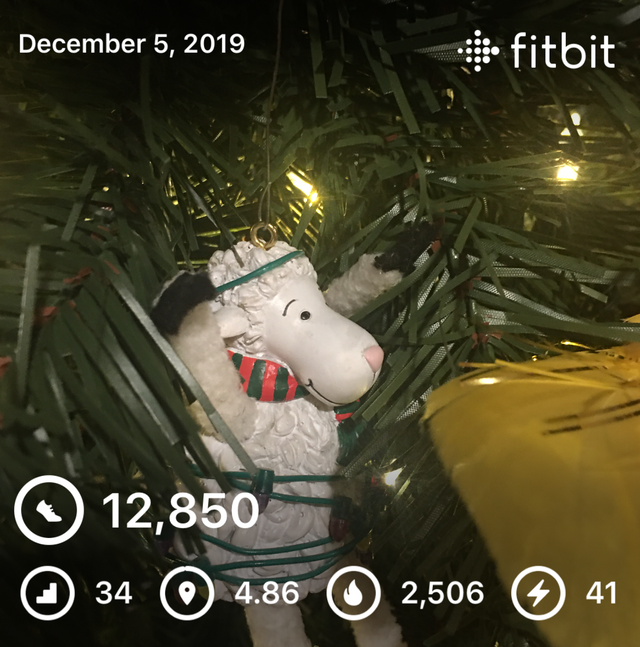 Hi guys!
After I got up this morning and got ready, I headed out to work. Thursdays are usually my catch up day to do things that have been put off to a slower time and catch up on paperwork in general. As I was driving into Everson, I couldn't help but notice the sky. It was pretty grey, but what caught my attention was what looked like swishing dark colored strings in the sky. It was as if all of the sky visible, which was a lot from my vantage point, was overtaken by this thing. This thing being what's called a skein of geese. On the ground, they would be a gaggle of geese.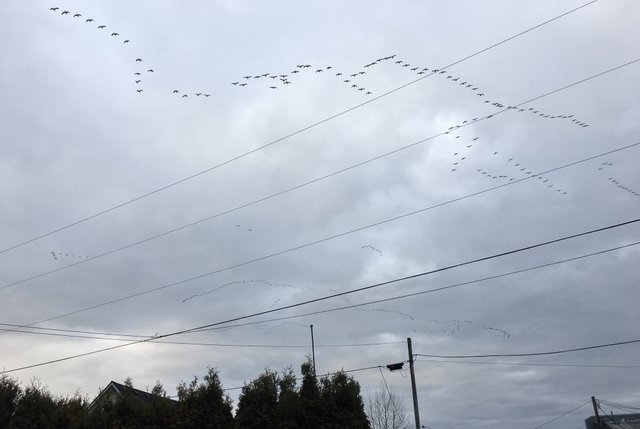 My picture can't do it justice!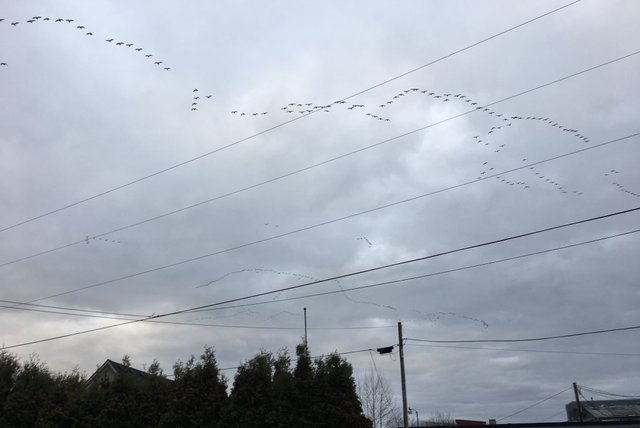 There were literally the most I have ever seen! There had to be at least a thousand. They all seemed to be flying in total disarray, but sort of headed to the northeast. Then suddenly, they changed course and headed southeast. I wish I had recorded the sound for it was amazing! I also wondered…….surely all those geese, wing to wing and all together……..well, someone was bound to poop! Fortunately, nothing came hurtling out of the sky! After I got the car parked, I jumped out with my phone to try to take pictures. It wasn't as good a vantage point as when I was driving down Main Street, but I was able to capture some of them. And then, just like that, they were gone, last seen heading southeast!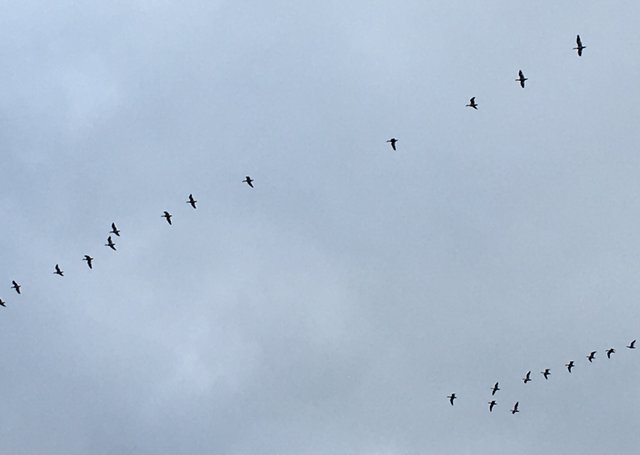 Quite the sight!
Work progressed with lots to do and the phone was continuous, and I was interrupted continually…….. I was on hold with one insurance company for over 2 hours!!!
I eventually hung up on them. Sad thing is, I still need to talk with them. I don't have that kind of time. (Sigh)
After work, we went country roads hiking. It gets dark just after 4 PM here right now, and by the 22nd of this month, it will be more like 3:50 PM. But fear not! For then it turns the other direction, and we begin gaining time. By the end of January, we will have almost 30 minutes more of daylight here! It was fairly cool for the hike as there was a steady Nor'easter breeze hitting us. Hiking the hills on this road always keeps you warm, so I wasn't cold or anything.
We got home and I made a coffee in my new mug from the mugging on Monday. It was delicious!
Thanks for stopping by! Don't forget to keep on steppin'! Any exercise is good for you, so keep at it. Have a wonderful day wherever you are!



12850

Daily Activity,Hiking,House Chores,Moving Around Office