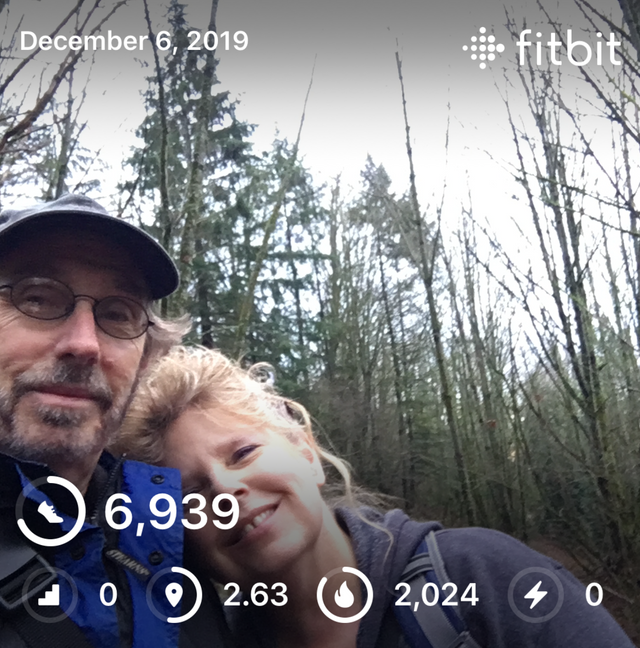 Hey everybody!
TGIF!! It was a busy at work today! We had lots of patients and lots to do, but that does make the day go faster!
While I was working today, my coworker came back to my desk and when I turned to look at her, she gasped and asked me what had happened to my eye. I looked at her funny because I had no idea what she was talking about. She got the mirror off of the doctor's desk and gave it to me. Much to my surprise I probably just seconds before she came back, had a subconjunctival hemorrhage. I had not felt anything, which most of the time, you don't. As you can see in the picture, it's really dark looking as it heads back into my head. It's wrapped back there pretty well. I wasn't too over concerned about it as I've seen these before. I will have to say that's the darkest looking one I've seen. They are usually bright red. My coworker, who is also the doc's mom, told him he had to look at me next. She was worried. He said that as long as it doesn't repeat itself over the next few weeks, it's nothing. If I have a repeat, then it could be and indication of something else. It does make my eye a bit tender.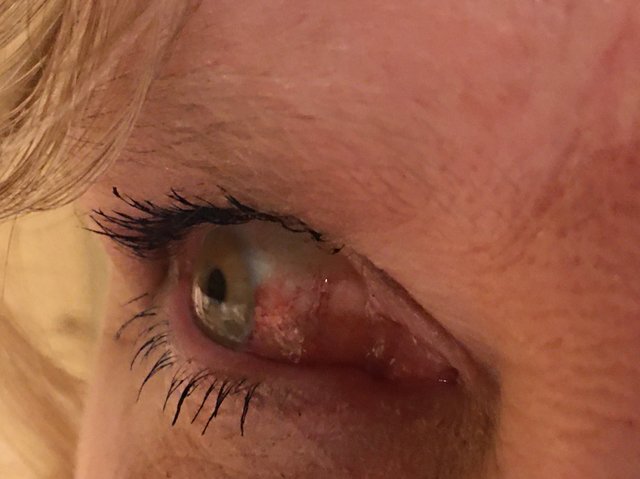 When I left work to go home, much to my surprise, it was raining. I had been busy enough to not even notice. We canned the country roads hike for the evening, which is why my step count is as it is. Hopefully tomorrow, it won't be raining and we can head out early for the hike. I have plans to go Christmas shopping tomorrow afterwards, and no, @silvertop may not come! How can I coordinate with Santa if he does?
I am hoping to get to bed a bit earlier tonight than previous nights, as I've started my steem and Actifit processes earlier than usual. I suppose we will see.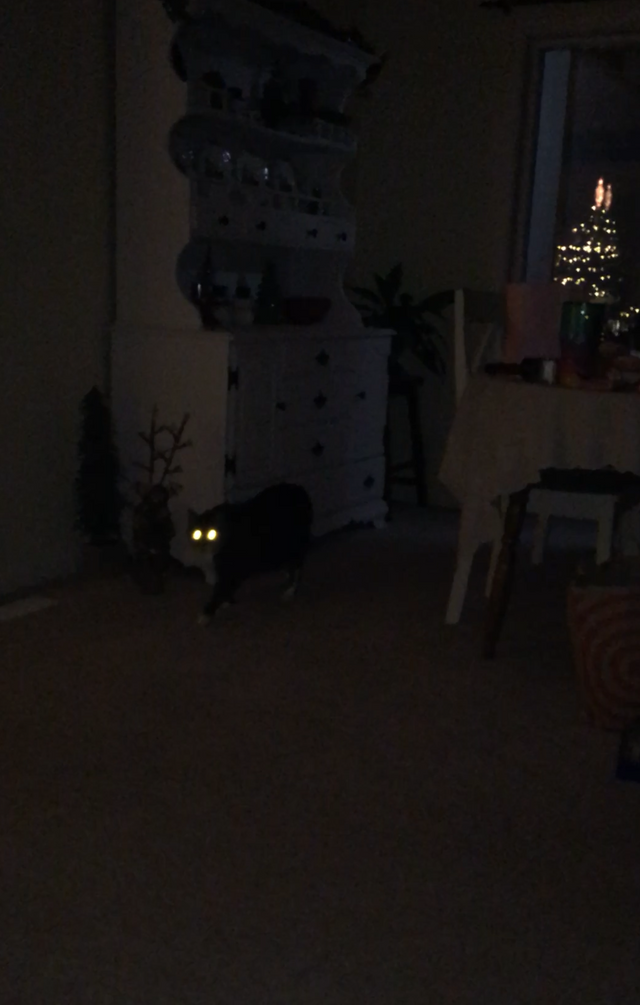 My son's monster cat just after he had had a conversation with an outdoor kitty through the patio door!
Thanks for stopping by! Don't forget to keep on steppin'! Any exercise is good for you, so keep at it. Have a wonderful day wherever you are!




6939

Daily Activity,House Chores,Moving Around Office