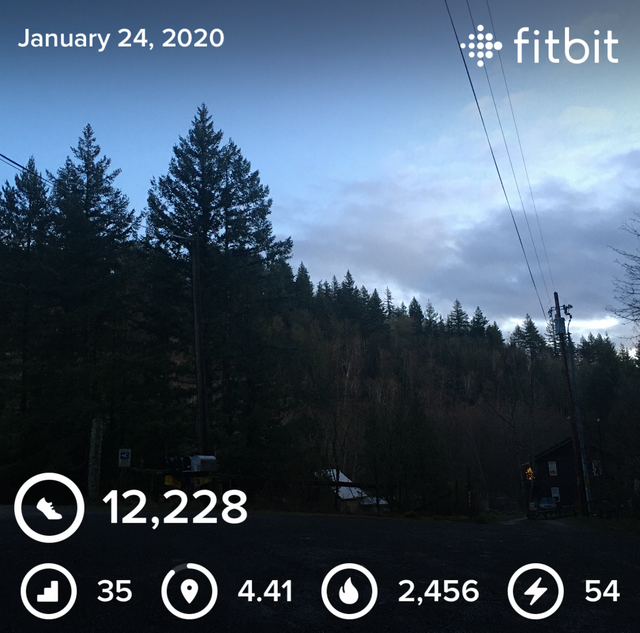 Hi everybody! Thanks for stopping by!
TGIF!!! I'm pretty much done for the week and am looking forward to the weekend for a little R&R before I have to go back on Monday.
It was a busy day at work, but that makes the day go by. After work, I had a couple of errands to run and then I headed for home. Amazingly, the sun had broke out of the dark grey rainclouds for the first time since I honestly can remember! It was beautiful! I had run into the post office to grab the mail, and when I came out, the sun was shining. I almost just stood there to soak it in! It was great!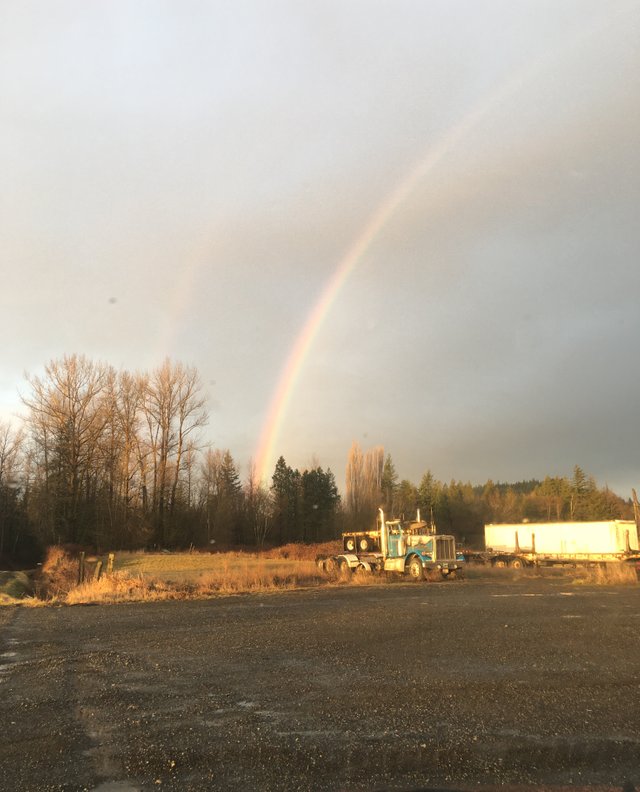 I got in the car and headed for home. It began sprinkling as I drove, with the sun still shining. My grandma used to say the the devil was getting married when that happened, lol. As I traversed us South Pass Road, a brilliant double rainbow was visible. I actually pulled over and snapped a picture at the tope of the hill. As I continued onto North Pass Road, the rainbow was still in view and the colors were intense. As I rounded some of the curves before I would turn onto our road, I realized it looked as if the rainbow ended on our property. As I got closer, I realized that's exactly where it was grounded at!!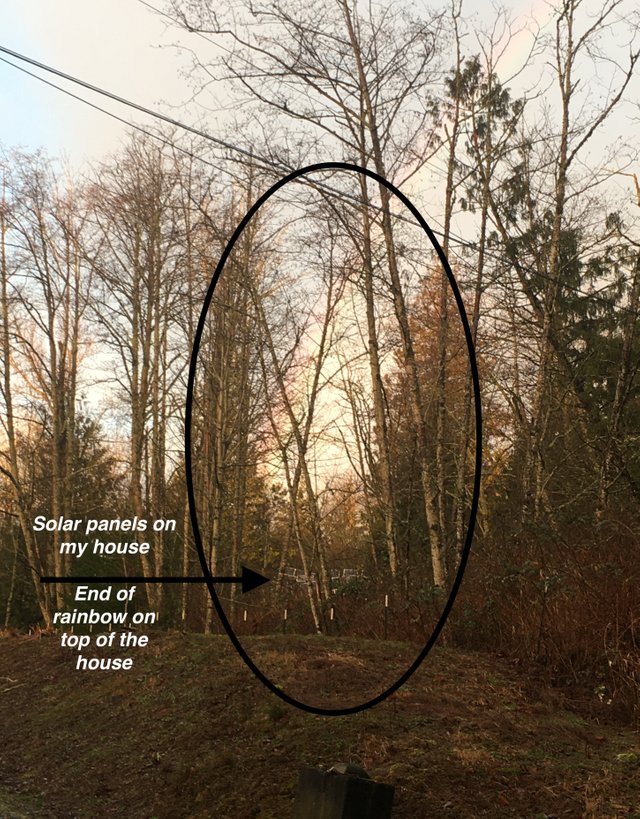 When I got home, I asked @silvertop where he had hidden it? "What", he asked……..and I said, 'you know……the pot of gold'! He hasn't fessed up……I KNOW it's here somewhere! I'll have to work on getting that information out of him somehow!
We took a hike up past the pond and on up the way to the off grid cabin. Just about halfway there we turned around as darkness was beginning to fall and given the recent footprint sightings of 2 different cougars, we didn't want to be in the forest as dark.
I'm hoping for no rain tomorrow and a full hike. I'm sure there's lots of new stuff to photograph and I'm itching for something new. Plus, this will be the first hike Jan will be with us since she got back home. Fun times!
That's gonna be it for now…..
Thanks for stopping by! Don't forget to keep on @actifit steppin'! Any exercise is good for you, so keep at it. Have a wonderful day wherever you are!


12228

Daily Activity,Hiking,House Chores,Moving Around Office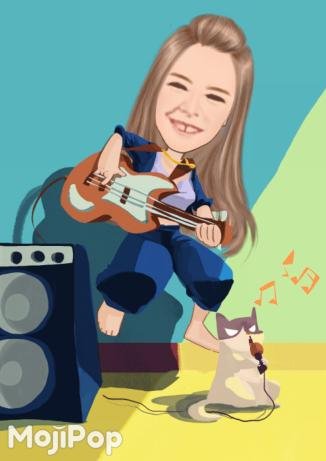 @elizabethbit is a member of #ladiesofssgforeva
a sweet group of lady stackers of SSG