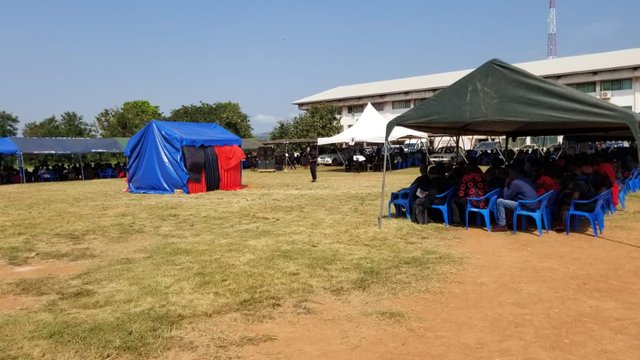 You remember I told you I had a funeral today? Today is the memorial and burial service for a friend and church member. Photo above is where his mortal remains were kept during the service before he was sent to the cemetery.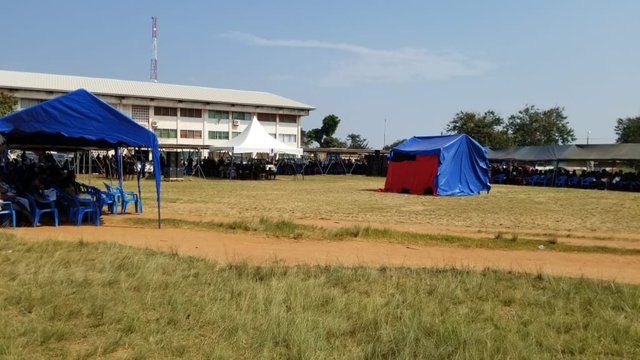 This is a wide view of the funeral grounds. Funeral was held in front of the administration block of the Pantang Hospital.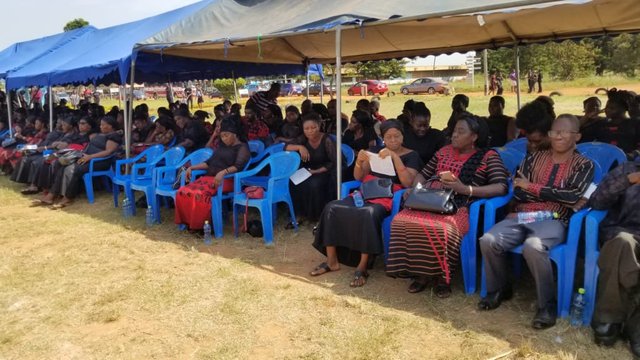 This is a cross section of family, friends and sympathizers who attended the funeral. There were over 400 people at the funeral.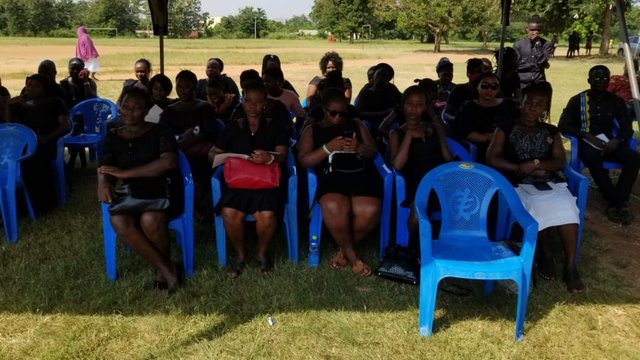 This is the choir from my church at the funeral grounds. They were dressed in black because it's the usual attire for funerals.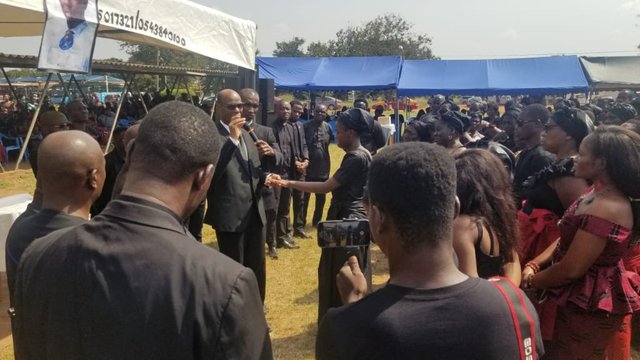 This is a photo my head pastor Reverend Richard Cudjoe officially divorcing the widow from her dead husband and removing the ring from her finger. Looking on are her family and the family of his late husband.
I was an usher for today's service so couldn't take a lot of photos. I brought water and chairs to people. I directed people to where they sit and also to the washroom. Been moving around all day and my muscles are sore. I lifted a lot of things.



14047

| | | | | | |
| --- | --- | --- | --- | --- | --- |
| | | | | | |
| 32 cm | | cm | | cm | |