Today started out gray, but the weather report was for sun.
So, when someone at the office announced that there were coyotes out on the frozen pond outside our office building, and I went to look out the window. I was surprised to note that I was blinded by the sun on the snow.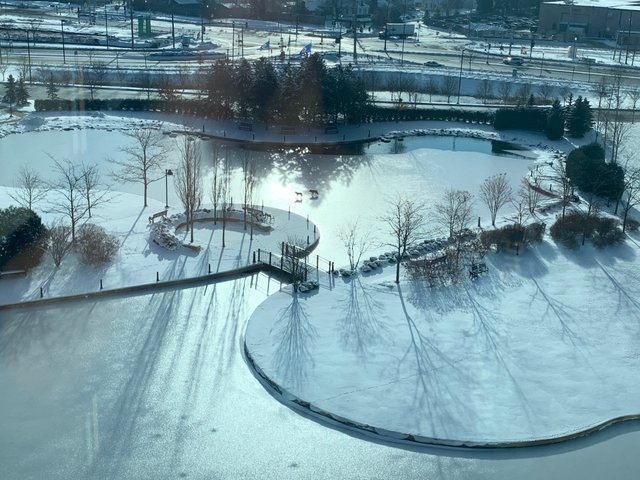 Where? What coyotes? I didn't see them! Is this April Fool's day?
But no — there they were! As I stood there I watched them wander back onto the sunny space on the ice. They were beautiful creatures.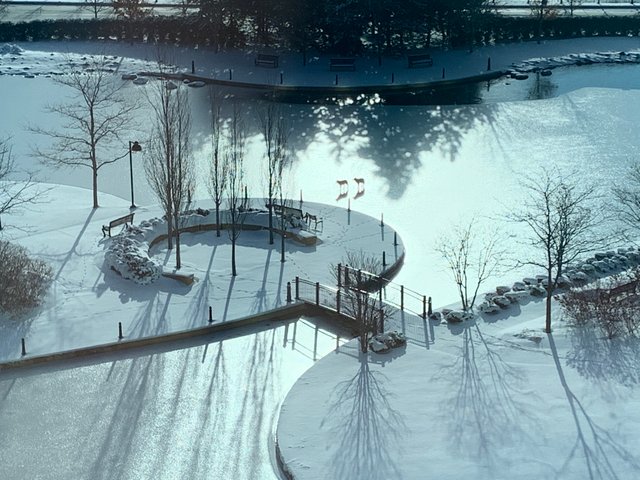 Of course my iPhone camera just can't quite capture it. When I zoom in they don't become more clear. In fact one of my co-workers thought they were deer!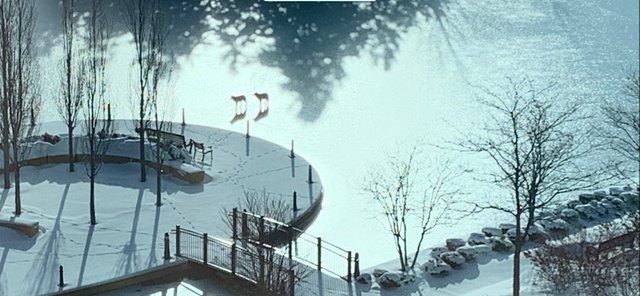 I went down there, hoping to get a better look. I put on my coat and went out to the snow covered courtyard. Unfortunately, they immediately saw me as a threat and scampered to the far side of the pond. And then they were gone. But they left this.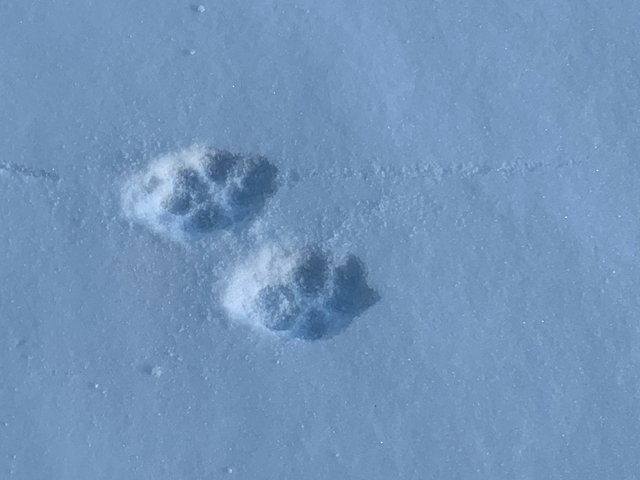 Thank you for visiting!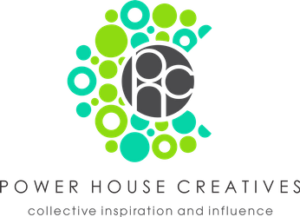 Join me on Actifit! Get inspired to move every day, get fit and get rewards. Click this referral link to get started. Or find full instructions here.
Also highly recommended:


8582