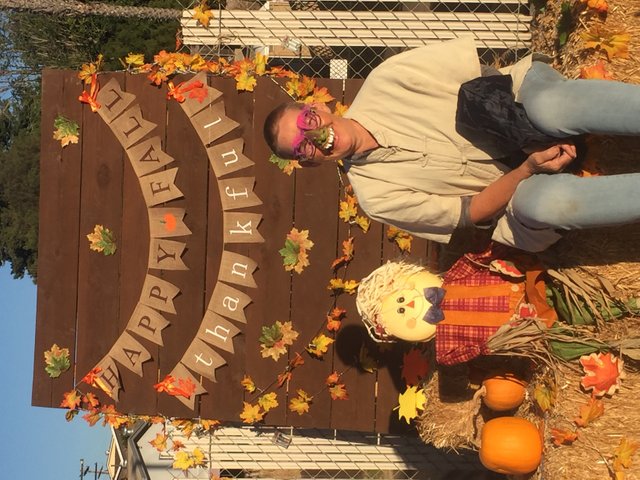 Who is the scarecrow sitting on the straw bales?
You guessed right. That is if you guessed that it was me 😂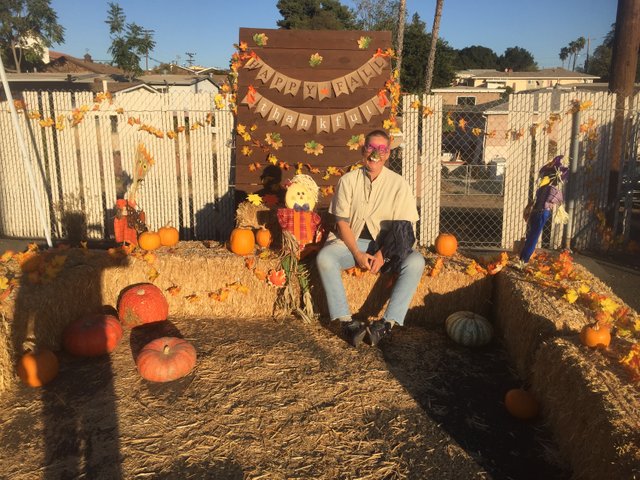 But where are those hay bales? And what are they doing there?
Good question!
They are part of an effort to keep a Farmers Market in a small town just east of San Diego alive.
Said small town has suffered for a long time from very poor leadership and it shows.
So many things are set up to fail. Too many to mention here.
The Farmers Market is an attempt to entice people to eat healthier. As with many small towns, there aren't enough people willing to shop there to keep farmers happy and coming back week after week.
Actually, this is a subject for a longer blog and I think I will write it in November as part of my NaNoWriMo essay project.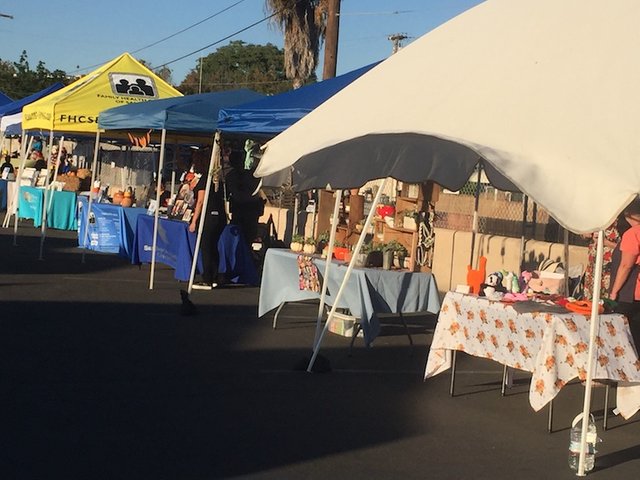 today, there were many non-profits represented and the market looked full. Hopefully, by next year, it can always be that way. I will pick your brain for suggestions.
I took thousands ( well, not quite but almost) of Halloween photos. I think there must be a Halloween post tomorrow.
In the meantime, I am going to share my favorite of the day.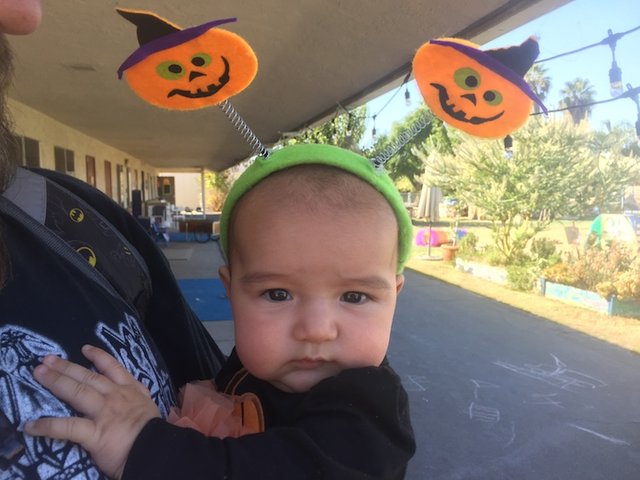 Looks to me like little dudess already knows how to pose!!

Join us for the daily 5 - Minute Freewrite. Check my profile for a new prompt every day.
I am adding the CC tag to all prompt posts and to most of my other posts as well. You can earn Comment Coins simply by leaving a good comment. No spam please!!!

All images are my own unless otherwise cited.
Graphics made on Canva.



Animation By @zord189

#SoCalSteemit is building and supporting the Steemit community of Southern California. If you are from SoCal and are into creating quality content here on Steemit, we'd love for you to follow us @SoCalSteemit and join our group on Discord!

Join @Actifit, become healthier by being active and earn as you walk. My referral link
Join us at the Freewrite House for fun and games!!! Weekly drawing for SBI memberships and so much more!!

And get your Freewrite House Swag here

5012