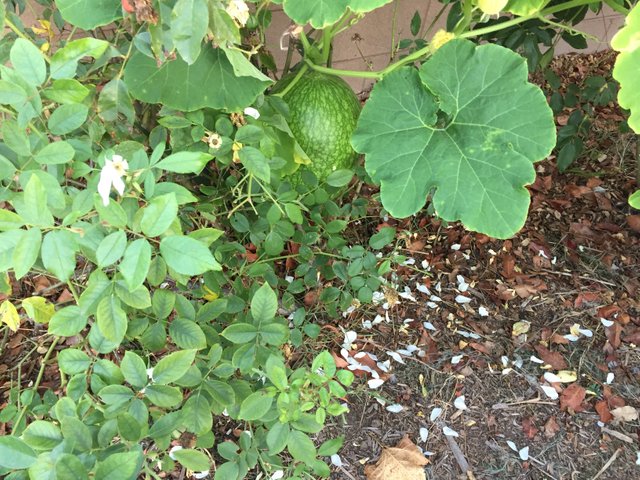 See this green thing hanging there? It looks like a watermelon from the outside but it is a squash.
There is a problem with this particular squash. No, it isn't rotten. No rats or possums or other creatures have taken a bite from it. None of that.
The problem is that it escaped my yard and is happily growing in the neighboring property 🙄
The vines covered many of their bushes and one was on its way to climb up into a tree.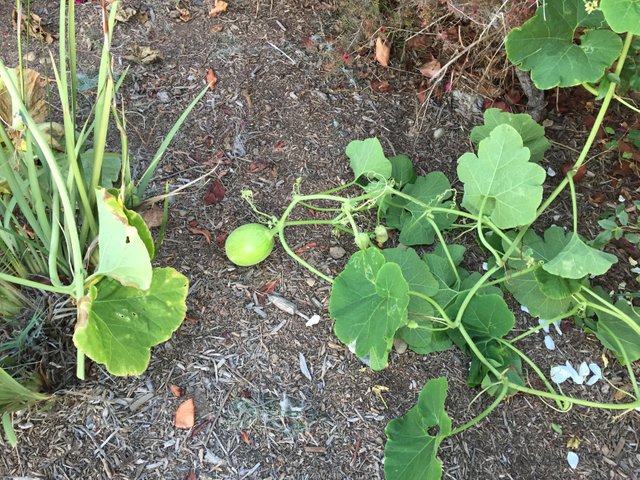 I cut pretty much everything back that was intruding on the HOA property. Unless they changed gardeners, they are prone to spray everything with roundup. I have lost a beautiful blackberry to that treatment before and don't want a repeat.
I make sure that I only use organic methods and don't want to have any of their poison on my land.
I ate the two little squashes I found on the vines I cut for dinner along with green beans I had harvested earlier.
Keep on growing, I love to keep on eating. Had a pickle for lunch from the summer cucumbers. Life is good 👍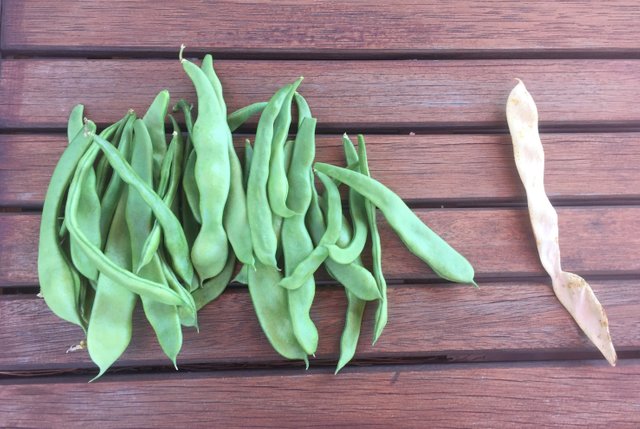 What did I do today? Write and do some posts, Yoga, Garden - from planting to clean up, a short walk with Miss BB. Now, more writing coming right up ...



5058

Daily Activity,Gardening,Tennis,Walking