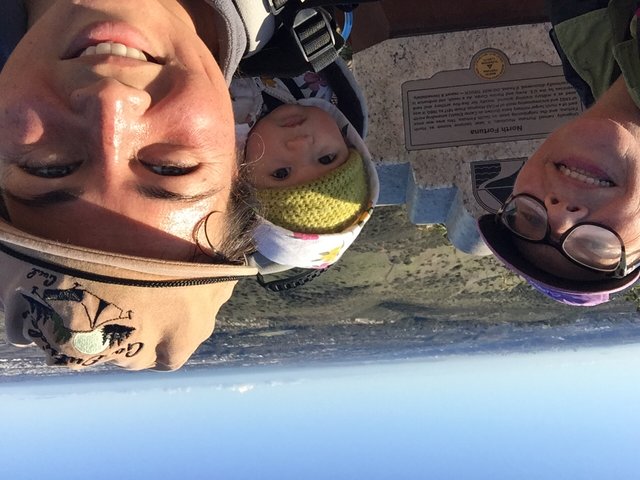 We tried our best to hit the mountain early, but everything takes a long time with a baby in the hiking party.
It was 33 degrees Fahrenheit when we started and we never felt the need to remove any layers. We were fine to just do our hike and be done. The dudess on the other hand wanted to nurse, change carriers, and be entertained.
It was a beautiful day and I am glad we went.


12639