---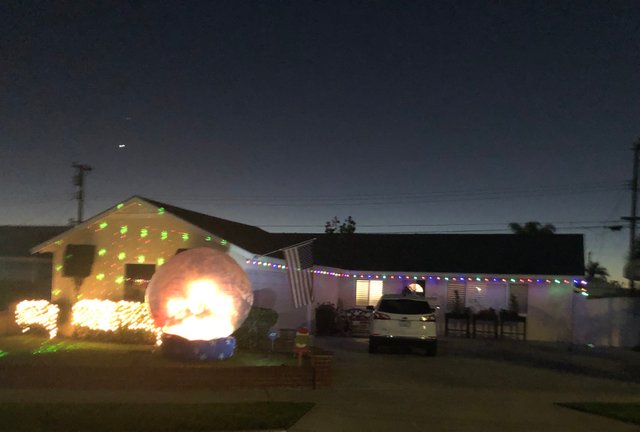 ---
These a few shots of my house done up for Christmas. Sorry, my phone doesn't get great shots at night. What is a good camera for night shots that don't cost that much? If you happen to know let me know.
---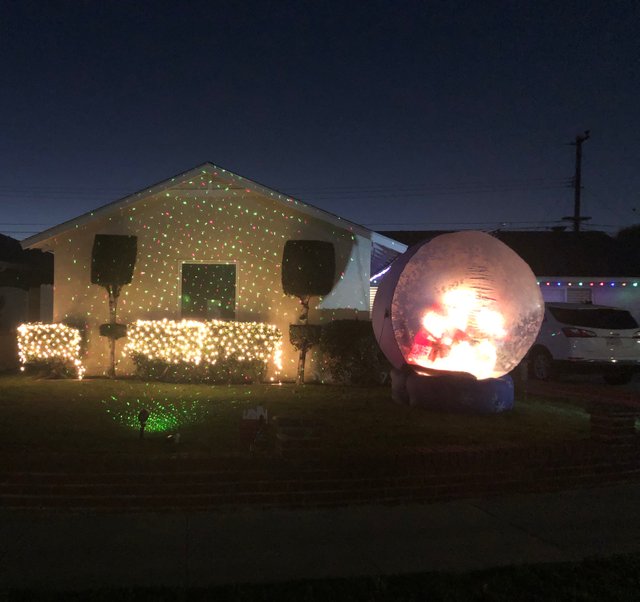 ---
We got the big snow globe last year at a local moving sale. It is pretty cool. I try to add more stuff each year. I did set it all up. The snow globe is getting a lot of condensation on it and that is a bummer. I am not sure how to solve that yet. It makes it hard to see the snowmen inside. But it is cold right now so might just have to deal with that.
Next year I want to go even bigger. What can I say I like Christmas. I know I need to step up my lights. They are just not that impressive yet. I also want to get some stuff to go on the roof.
My count was okay. Bit more without the phone so I hit the cariole burn goal for the day. Bye for now.




8009