Intentionally blank
I went for the title intentionally blank as I am on the train beginning this post and I have no idea what photos I will add to it when I get home this evening, but then again I am terrible with coming up with titles so maybe this is one of my better ones.
Another grey day in the city but at least the temperature has climbed above freezing point for the first time for a few days so after lunch I decided to get some steps in and try to hit 10K today for an actifit post, which I did manage, but as I was almost at the end of my lunchtime walk I looked at my watch and noticed the AQI Air Quality index was at 104 today in the city high could explain why the walk didn't feel so good today, above 100 on the AQI is listed as unhealthy for Sensitive groups and with me having had lung damage and COPD probably a 6 to 7K walk at midday was not the most sensible, but I thought or didn't think to check the AQI as I normally do in the warmer months as for some flawed logic of thinking I imagined the Air quality was better in the winter months.
But that all said I do feel better in myself for getting my steps in today it has been a bit hit and miss for me for the start of the year with the cooler temps.
MYy walk for the main steps was nothing exciting just up to Lexington and the to 60th Street down to 2nd Ave and back to the office, didn't even think of taking any photos with my phone so I will add a photo from my archives and finish off this post this evening.
Now it is evening lets find a photo for this post
And I found and edited one for the post, of a nice walk on a nice day, starting the walk from the carpark at Walnut beach one morning, with a nice sea breeze and clean fresh air, where I would much rather have got my steps in today.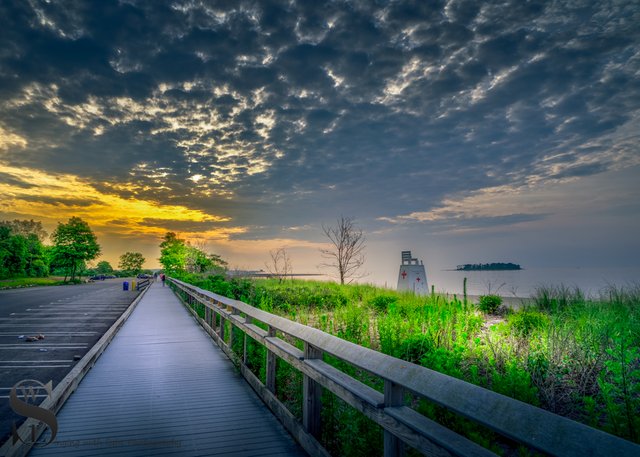 Sony A7iii 24mm F8 1/160 Sec ISO 100
Click here to view larger



I played around with a different way of editing this shot, trying some sliders and tools I don't use often and decided to see what they do and quite happy how they came out in this one, some ask me if I have a set way I edit photos, and I do have some presets in Lightroom, but most times I edit a photo from scratch depending on my photo and my mood at the time
Now I could have changed the title but I kind of like it so leaving it as is
And that's all folks
---
unless stated otherwise all photos used in my posts are taken and owned by myself, if you wish to use any of my images please contact me.
---

---
steemusa is a Community for and supporting those from of in the United States, and now is in the process of rebuilding stronger than ever join us on Discord








!steemitworldmap 41.195079 lat -73.078612 long Walnut Beach Milford CT d3scr



11479

Daily Activity,Moving Around Office,Walking