A good start to my Actifit running week as I get ready for my 24 hour Saturday.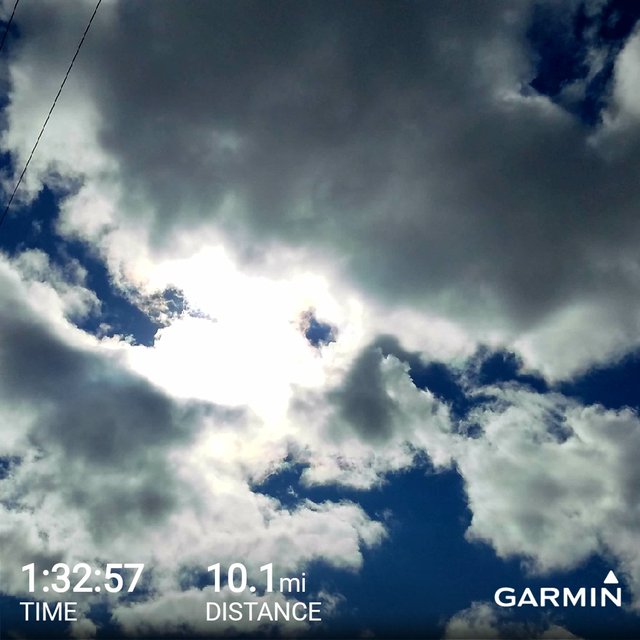 Nice and sunny morning that turned cold, cloudy and rainy just an hour or so after my run but at least it was nice out on the trails. The dedicated trail volunteers were out doing work on cleaning up the trails and I made it a point to thank them for their work. Having done trail work myself it's always nice to get the thumbs up every now and then.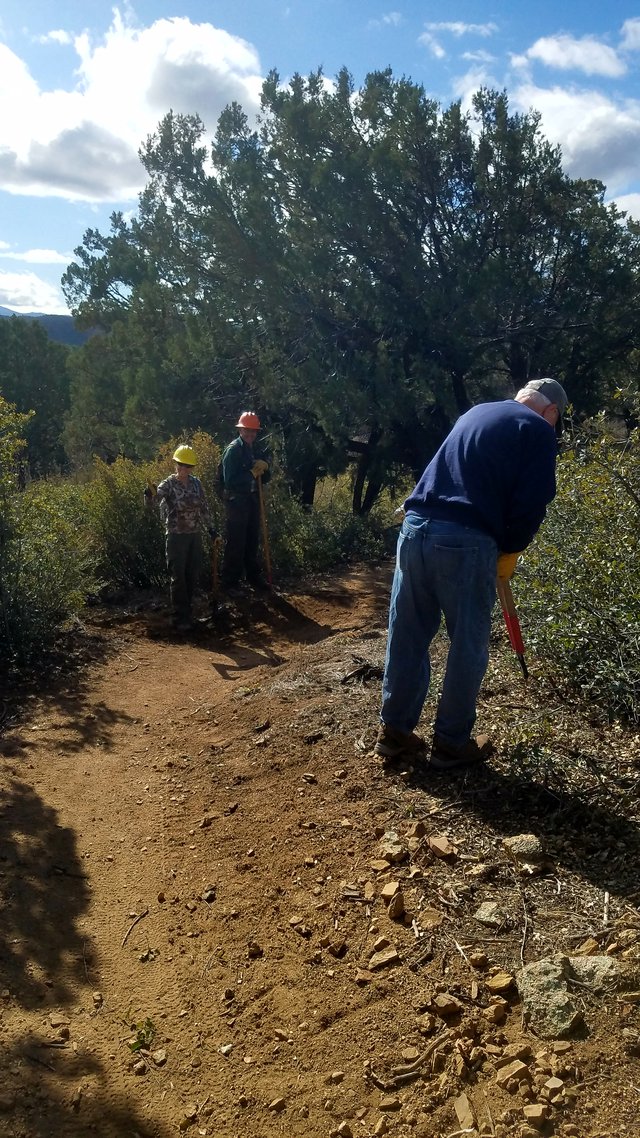 Hard to see here but they were trimming the brush along the trails edge and adding drainage cuts and smoothing out the trail surface.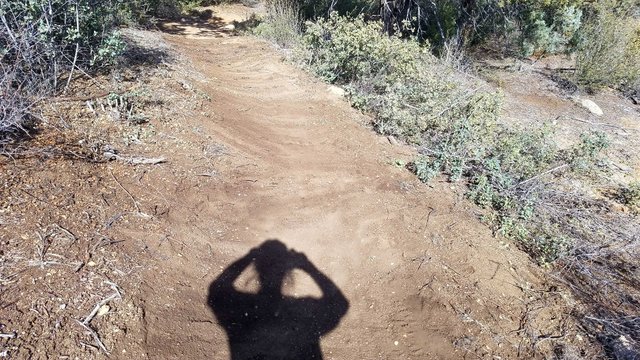 I have to be happy with my progress so far this year as the mileage is getting longer and at a better pace (of course the hilly trail runs slow things down but even those are becoming less tough to run). Just hope that I can maintain my plans to run several ultras this year (perhaps up to 10 with a couple of 48 hour races as well). Eventually I want a complete 6 day under my belt but just mot sure if that will be at this year's Across the Years ultra or more likely in 2021. Not getting any younger though and I'll be 61 years old in a month so have to keep going.
Supposed to be in the 20s F next couple of nights but soon Spring will roll on in. Just keep it mild for this weekend in Vegas and I'll be happy.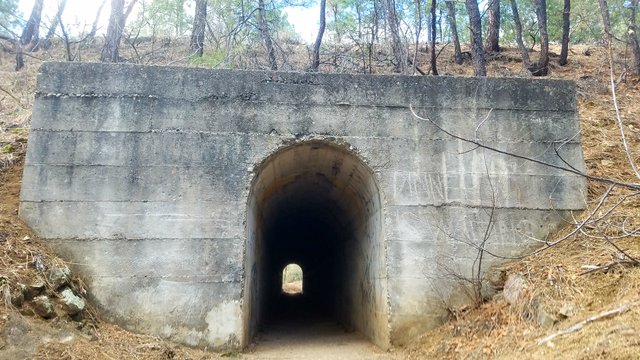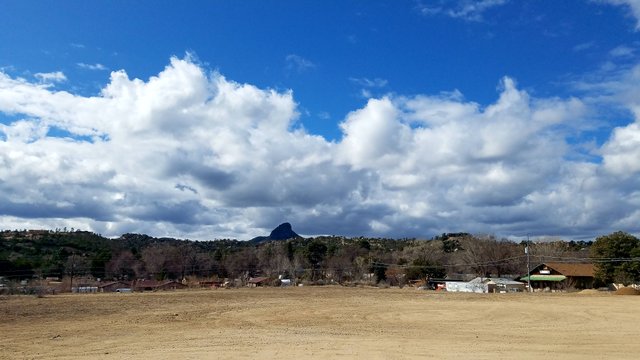 25217