A bit of a sore day to hit the road after this weekend's ultramarathon.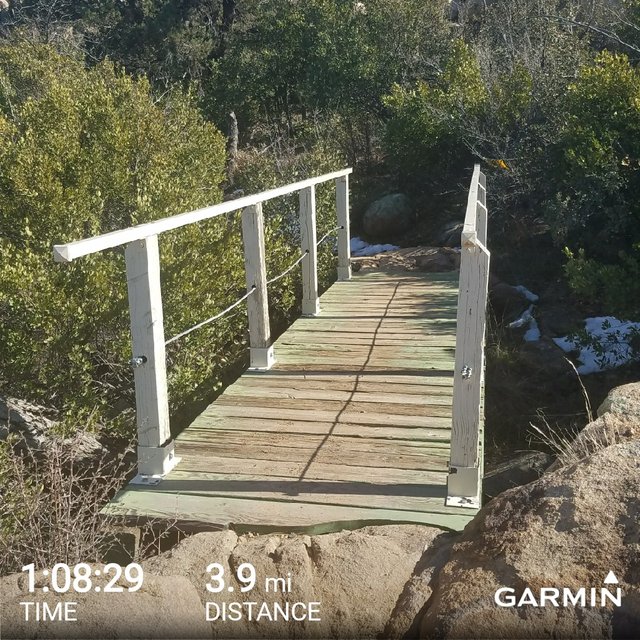 I tried to put in an easy jog this morning but the pain in my left shin that really crippled my effort in the 24 hour so I quickly stopped my run. Ended up taking a good hike on the nearby Centennial Trail to stretch my legs and work out some of the stiffness. My shin definitely liked the easier workout. Hopefully the pain will ease up soon so that I can get back to training for my next ultra in a month.
To be proactive I've ordered an ultrasound therapy machine to use in the future for the sore muscles after races.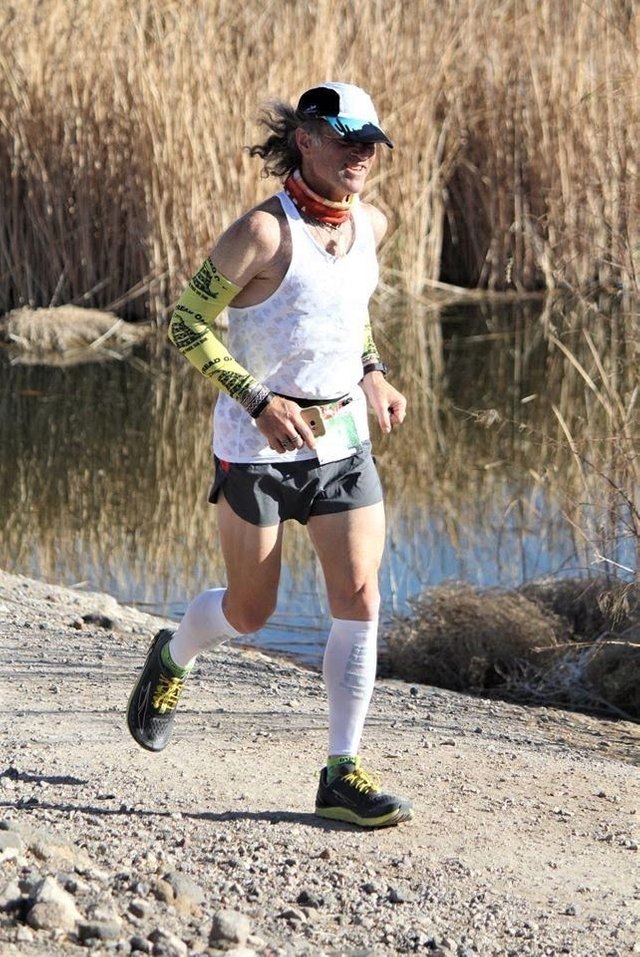 At least I was smiling in the early laps of the ultra, and can smile looking back on my efforts. Hopefully I will have a big smile next month after a good 24 hour effort in my next race.
<br><img src="https://cdn.steemitimages.com/DQmXv9QWiAYiLCSr3sKxVzUJVrgin3ZZWM2CExEo3fd5GUS/sep3.png"><br><table>   <tr>        <img src="https://cdn.steemitimages.com/DQmRgAoqi4vUVymaro8hXdRraNX6LHkXhMRBZxEo5vVWXDN/ACTIVITYCOUNT.png"> </tr>   <tr>        <div class="text-center"><b>15335</b></div> </tr></table><table>    <tr>        <img src="https://cdn.steemitimages.com/DQmZ6ZT8VaEpaDzB16qZzK8omffbWUpEpe4BkJkMXmN3xrF/ACTIVITYTYPE.png">  </tr>   <tr>        <div class="text-center"><pre><b>Hiking, Walking</b></div></pre></div>  </tr></table><div class="text-center"><img src="https://cdn.steemitimages.com/DQmNp6YwAm2qwquALZw8PdcovDorwaBSFuxQ38TrYziGT6b/A-20.png"><a href="https://bit.ly/actifit-app"><img src="https://cdn.steemitimages.com/DQmQqfpSmcQtfrHAtzfBtVccXwUL9vKNgZJ2j93m8WNjizw/l5.png"></a><a href="https://bit.ly/actifit-ios"><img src="https://cdn.steemitimages.com/DQmbWy8KzKT1UvCvznUTaFPw6wBUcyLtBT5XL9wdbB7Hfmn/l6.png"></a></div>