Amazing Nature Contest is an inspiration from @adalger. Follow him and #amazing nature in your post!
Just as I was walking the streets of Saigon today after work, I couldn't help but noticed that flowers are just everywhere; and I mean everywhere. The parks had a whole replenishment of full bloomed flowers and majority of the florist shops were packing bouquets and pots of flowers. It's amazing just to see so many fresh full bloomed flowers everywhere in the city!
Through my colleagues, I found out that during the TET festive holidays, flowers is a MUST to decorate homes and officers. I'll be sure to drop by the florist shops and get some pots of flowers for my home.. It sure brightened up the entire place!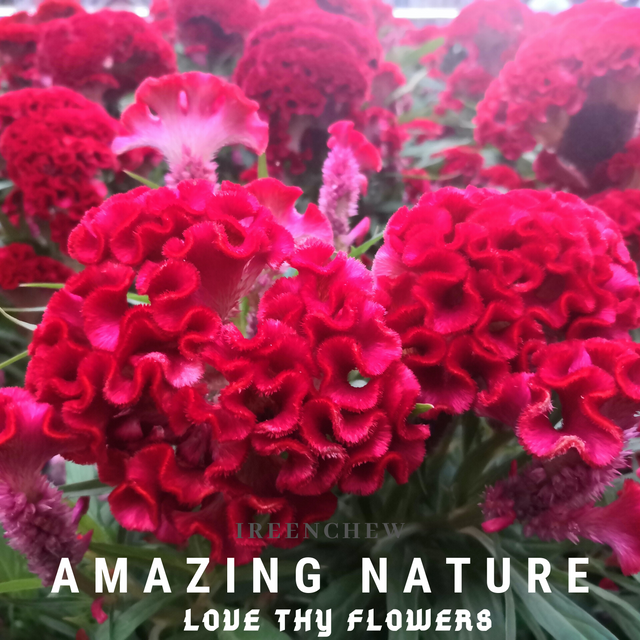 Purpose of this contest
Nature can be anything from plants to animals to landscapes. Untouched from its original form but evolved naturally over the years. We live in a modern, fast moving lifestyle that sometimes, we need to stop to appreciate the beauty of Mother Nature and what it has been offering to us all these centuries.

- Use #amazingnature as FIRST TAG and topic of the post and CLEARLY MENTION that your post is an ENTRY for this contest. 
- All pictures must be your own. 
- Clearly STATE why those pictures are representing YOUR AMAZING NATURE.
- Amazing Natures categories can be Botany, Zoology, Geology, Landscapes or 
Philosophy