... 📷 🍎
I made 2 cakes by adding a bit more flour and baking powder to the recipe, Plus To shake things up I added some Spiced Rum to the mix once blended, and Apple mixture for some added adult kick! 🥰🍎 Hope you will try this out, it's basically the same recipe as Upsidedown Pineapple cake with a twist! ENJOY!😋🍎
( A link to a similar recipe will be added )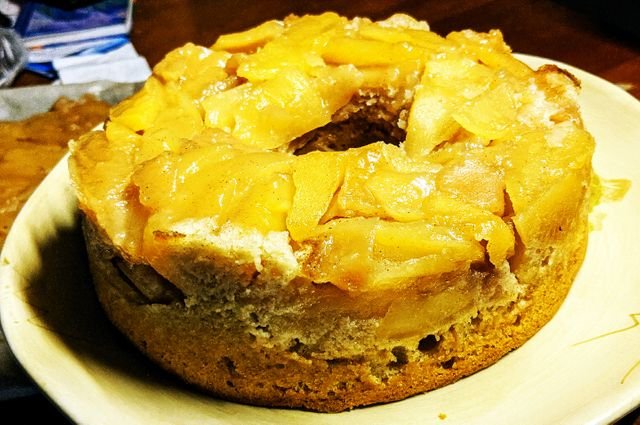 Mmmmm, So Yummy!! This Cake is so moist and Blissfullicious! Here is a link to a similar recipe for your convienence , Just add a splash of Spiced Rum once mixed and a bit to your Bottom Apple Layer mixture if you like!:
RECIPE:
https://www.bettycrocker.com/recipes/caramel-apple-upside-down-cake/91371fc5-3cca-4ac1-9bf9-b236a718c96a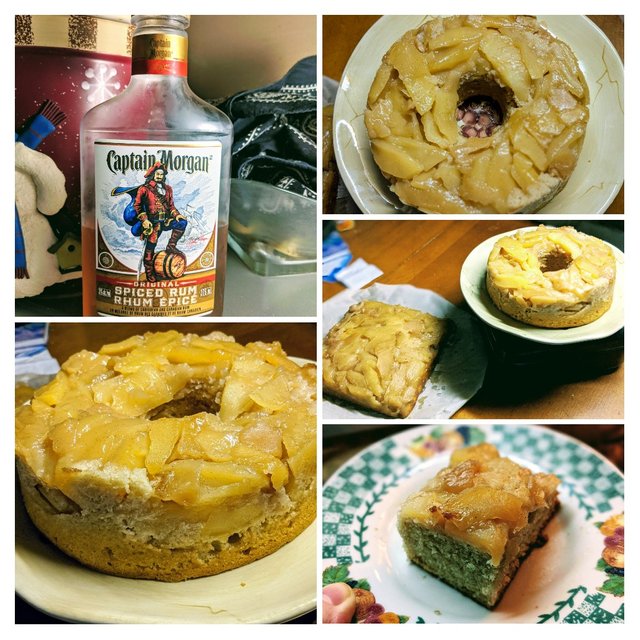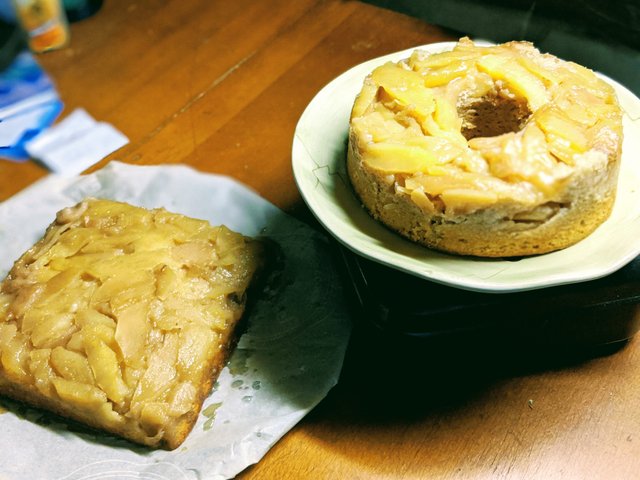 "All Photos Taken By Me @karenmckersie At my Homestead up in the Mountains of Beautiful British Columbia Canada! On My Google Pixel 2 XL Cell Phone, Check my new phones Specs. Here:"*
https://www.movertix.com/en/google-pixel-2-xl-bl
---
Lets get started with my Step by Step Yummy pics!: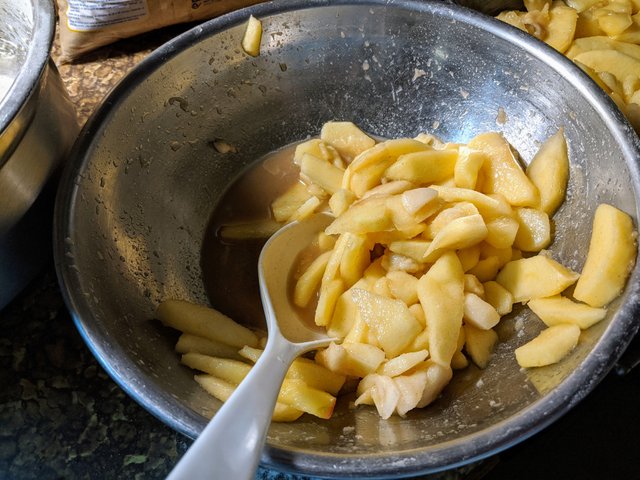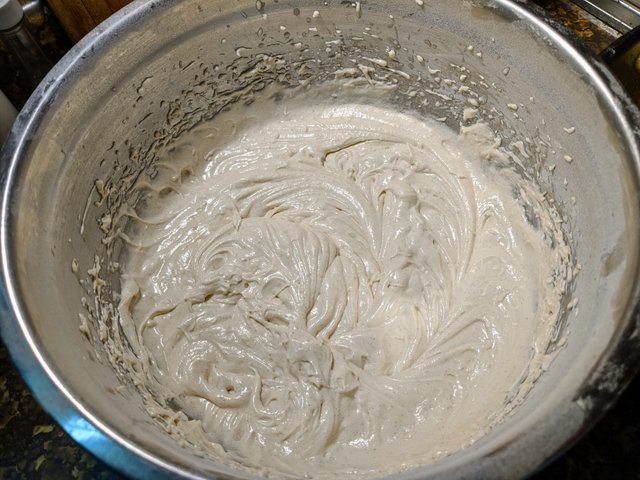 Put your previously mixed sliced apples (in brown sugar/ Rum / I tbsp. flour / vanilla / cinnamon.) In bottom of buttered Pans of your choice, then Top with cake batter, bake for 55 min at 325, thats it!!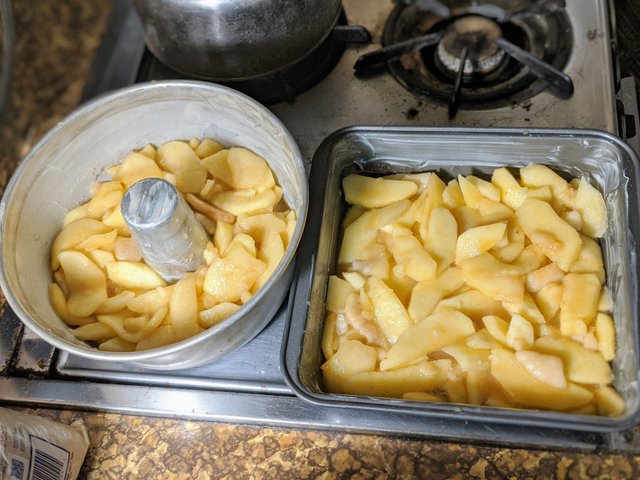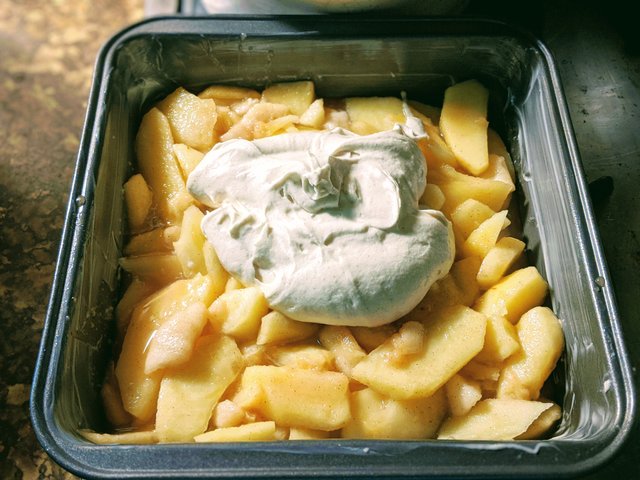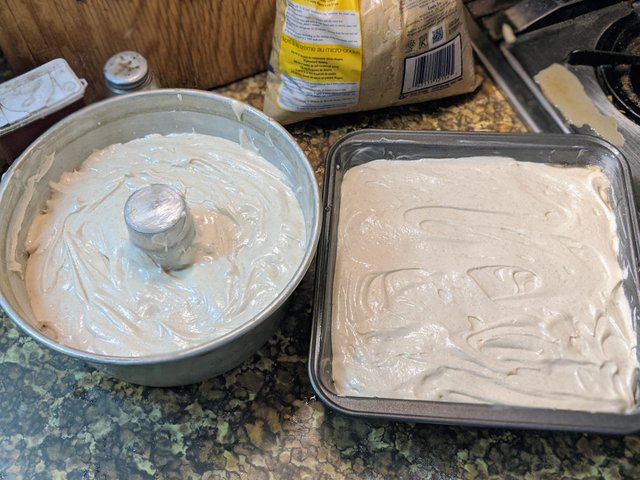 Once baked , cool 15 min. then flip upside down onto a plate by putting a large plate on top of the cake then flip it over / Let sit for about 20 minutes, then remove pan!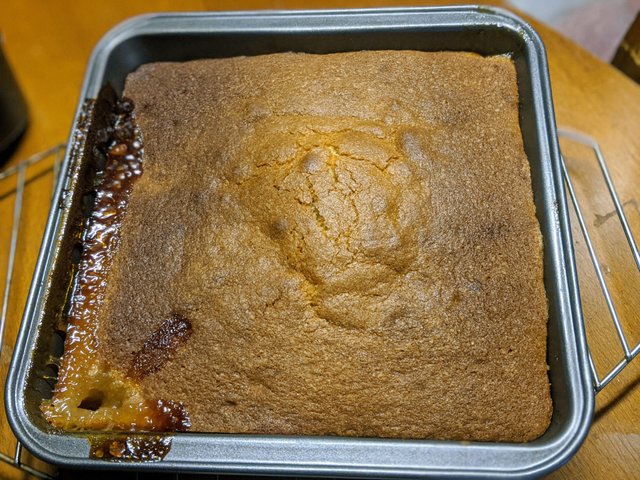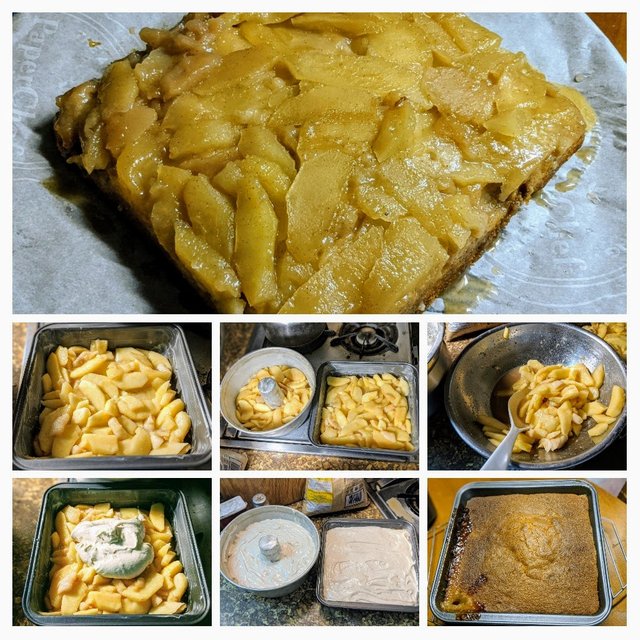 All Done!! Mmmmmmm, Blissfullicious!!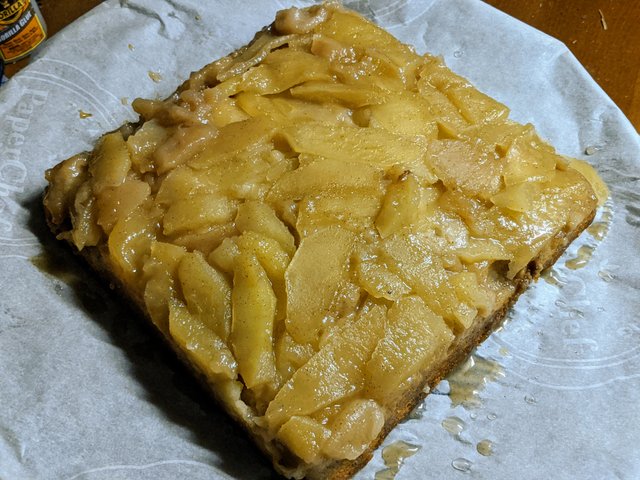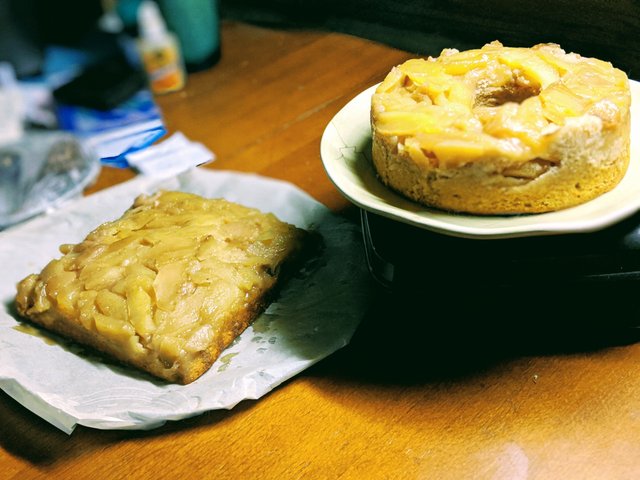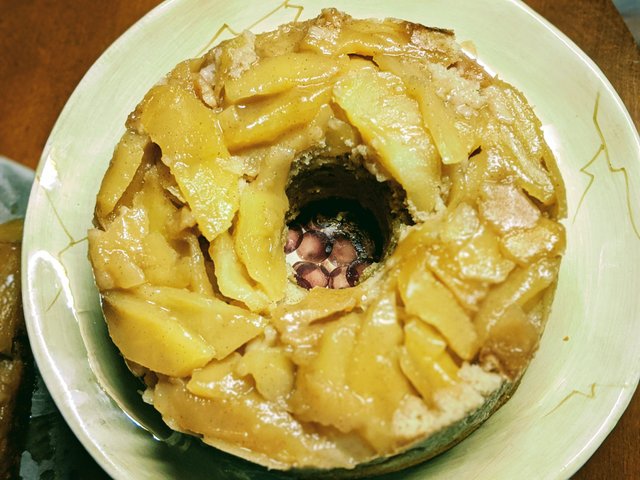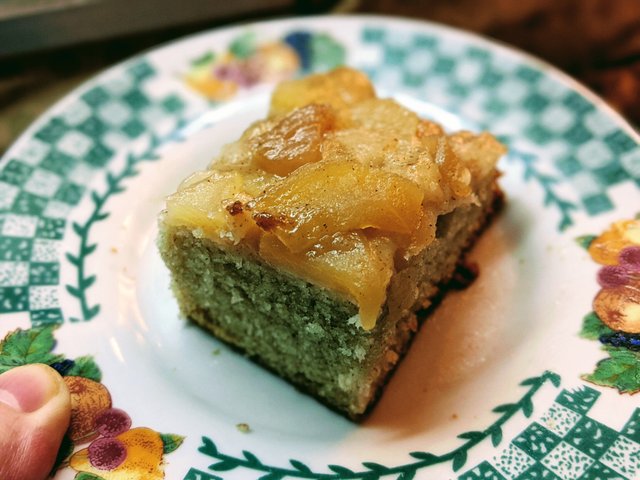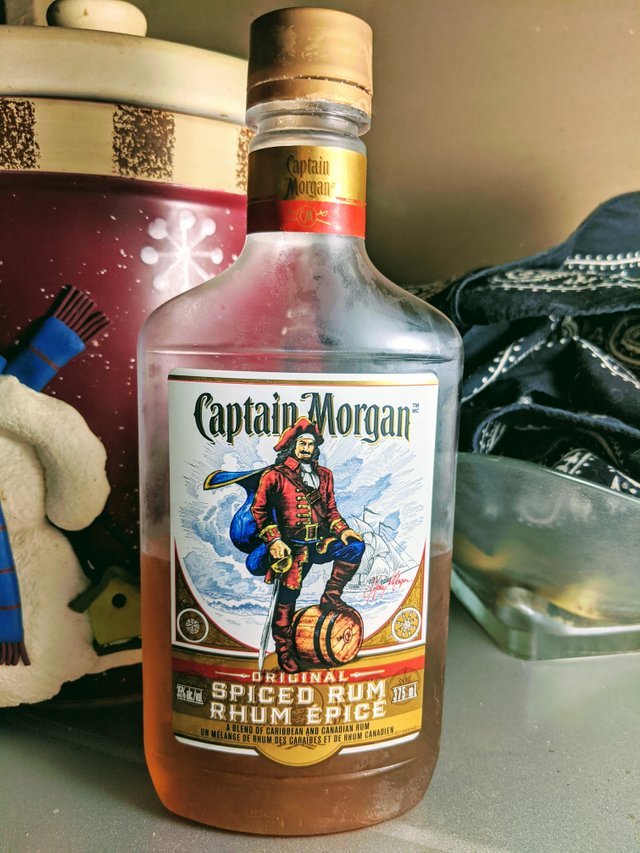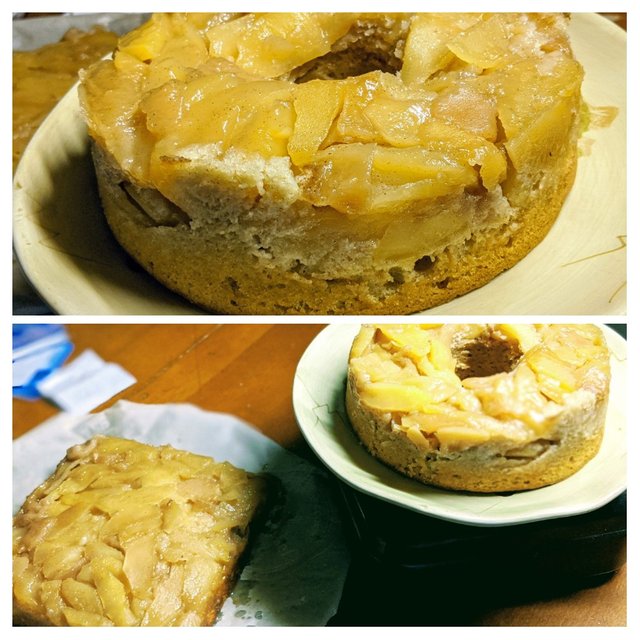 ---
"THANKS FOR STOPPING BY & THE UPVOTES / RESTEEMS, AS I DO NOT SELF VOTE, USE BOTS to Get My Posts Noticed, delegations or voting trails!"
"I am a 3 X Whale / 6 X Orca / 7 X Dolphin, And Stake All Tribe Tokens, GO TRIBES!"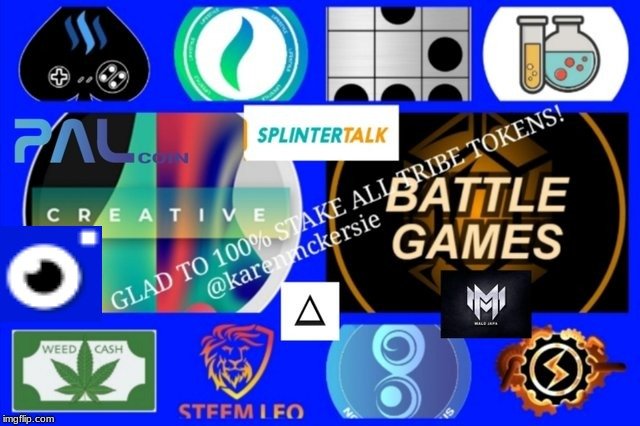 ❤ "Blogging and cooking live from our Camper, up in the mountains of British Columbia Canada HOPING to finish the other half of our house by this Fall!" ( NOW Next Spring!)
❤ "Being Creative, Living & Loving A Country Lifestyle!"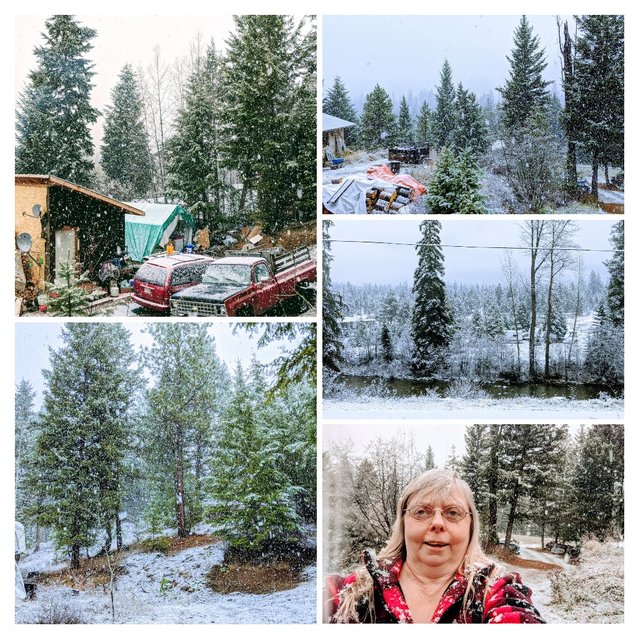 Check Out My Winter Wonderland Photo Share Here!:
https://www.photostreem.com/appics/@karenmckersie/appics-v1-appics-im-45531