... Support Has Been Much Appreciated, With Your Help I Know I Will Reach My Goals!
🥰🙏 SENDING MUCH LOVE FROM BEAUTIFUL BRITISH COLUMBIA CANADA! THANK YOU ALL, YOU ARE ALL AWESOME! MAY ALL YOUR DREAMS COME TRUE! 🥰🙏💪🚀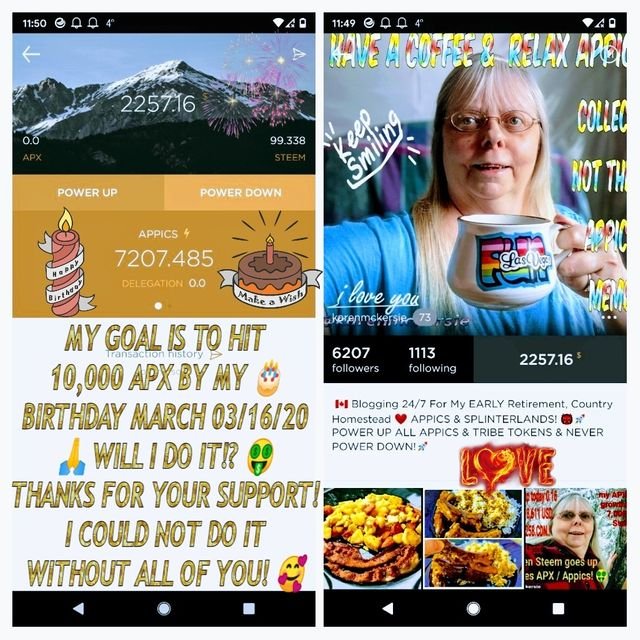 Go Go APX / Appics @Appics To The Moon! I Am Pumped!