... been this way all winter, and I am now longing for spring, and hopefully get funds when APX/Appics @appics goes up, to help us finish building the other half of our house, lol! Then there will be a lot of work to do inside, but should be really nice once it's done, I will keep you all posted!💪🥰 Have A Great Day and Thanks For Stopping By, Your Support is Much Appreciated! 💪🥰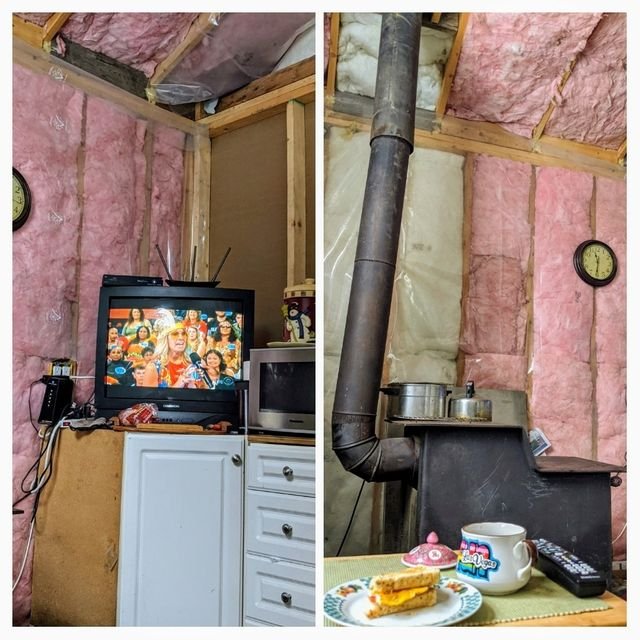 This wood stove keeps us warm all winter long where it never stops snowing up in the mountains of B.C Canada and at least we got it insulated in the fall!

I am really happy today that my brother is here now to put in our bathroom door, Woot Woot!! Stay tuned for future updates.