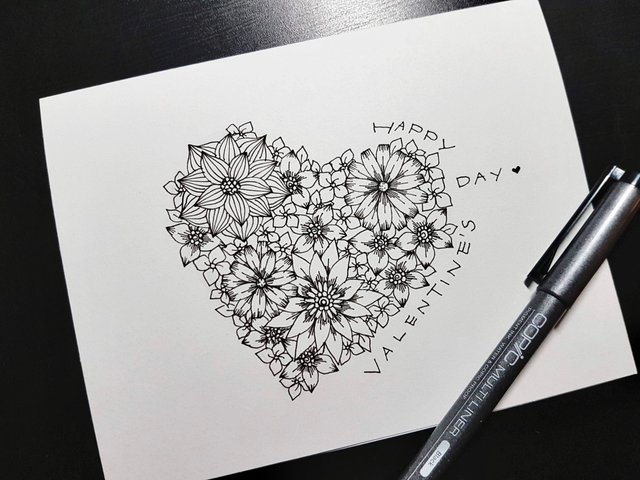 Hi everyone!
I hope you are all having a lovely Valentine's Day.
My oldest daughter has been getting many rides from her good friend's mother.
I don't drive and my husband is usually not available (he works night shifts) when she needs a ride home...like coming home from a basketball game, coming home from this party and that party and more parties late at night lol.
I was thinking of getting a gift for her so I got her some chocolates and made a card for it.
The photo below is my rough sketch.
I'm going to fill it with flower patterns.
こんにちは、皆さんバレンタインデーはどうお過ごしですか?
私は特に何も…
お絵描きしましたけどね〜
長女ちゃんがお世話になっている、長女ちゃんの親友のお母さんに、お礼を兼ねてチョコレートとカードを。
私は車の運転をしないですし、旦那ちゃんは夜勤で家にいないことが多いのでお世話になっているママさんです。
長女ちゃん、よく帰りが遅くなるので送ってもらうのですよ。
バスケの試合の帰りとか、パーティーの帰りとか…パーティーの帰りとかパーティーの帰り…笑
こちらの高校生ってパーティーばっかですよ!
それとも最近の高校生はこれが普通なのでしょうか?
私は田舎者だったので何と比べたら良いのか全く分かりません。
さてさて、下の写真は下書きです。
このハートの中に花のパターンを描いていこうと思います。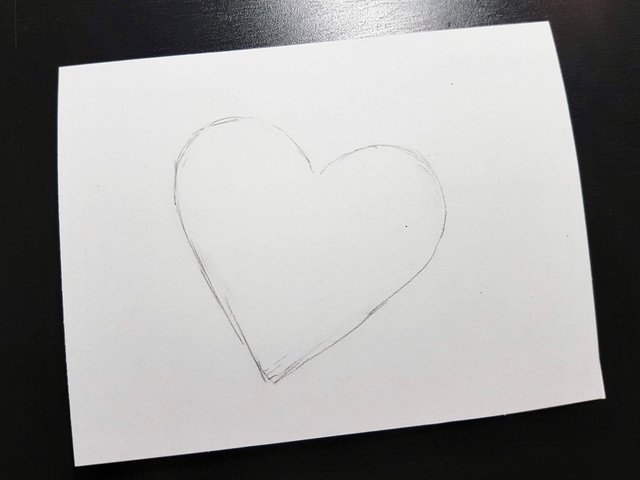 I haven't been drawing these patterns for too long.
I messed up my paper several times.
久しぶりにパターンを描いたので、上手くバランスが取れなくて何度も描き直してしまいました。
パターンを描くのに間違いはないのですが、納得のいかない曲がり具合でした、笑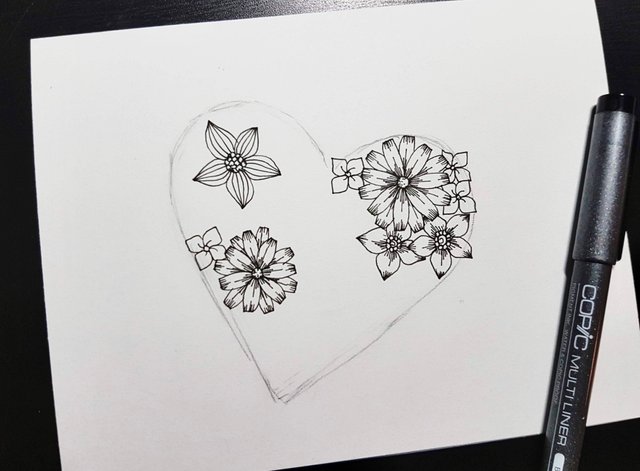 I really like drawing patterns.
It's very calming and satisfying.
Happy Valentine's Day!
やっぱりパターンを描くの好きです〜
描いていると落ち着くし、描けた時の満足感がたまりません。
素敵なバレンタインデーをお過ごし下さい。
Love, @djynn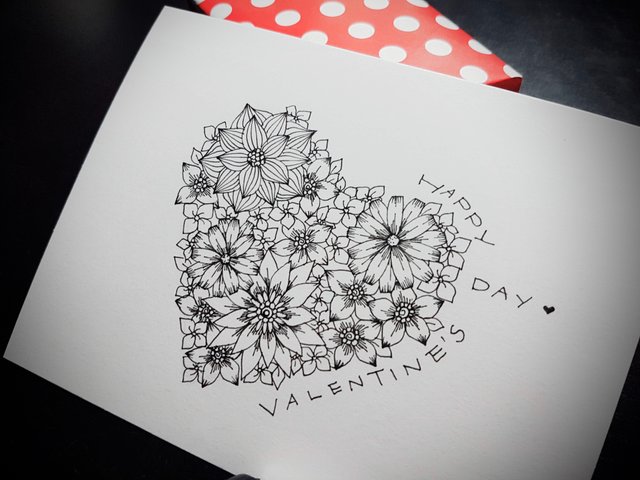 ☆☆☆
Thanks for visiting!
いつもありがとうございます!