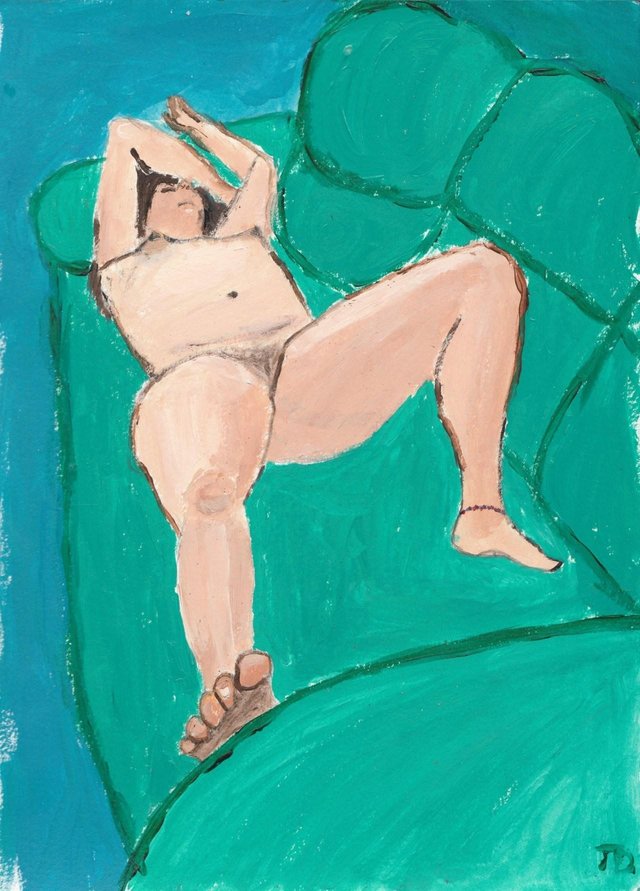 Reclined, Acrylic on Paper, 2015
Just like "Nude in Repose" I think I did a really good job with this figure. The only problems I have with this are the one foot seems a bit small and one arm seems a bit off as well. I like the couch and my color choices. The nose may be a little off too, but she does seem peaceful and relaxed.
I feel less and less embarrassed by my art the more I post. Even if they are not technically on point they still reflect skill and a style that is uniquely mine.
I'm posting every painting I have ever done from 2014 to the present, the good, the bad, and the ugly. With an occasional photograph or sketch thrown in just to mix things up. Check back daily to see my progression as an "artist"!
#everypaintingihaveeverdone