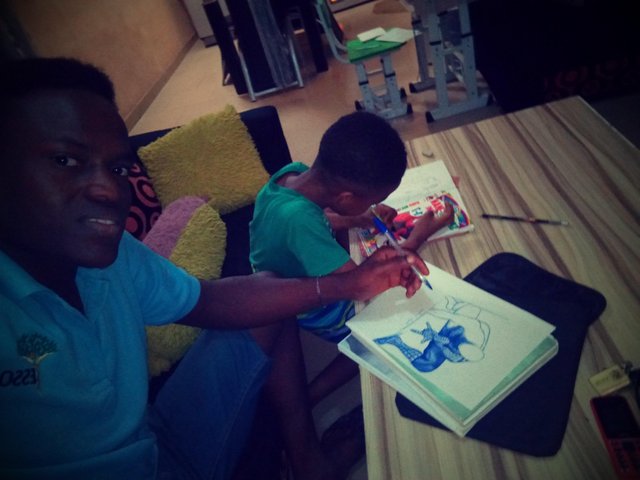 Hello steemians, i want to show you the moment i had with my little brother few hours ago while making the drawing of a Spiderman. This little boy in this image always shows interest in drawing and so we decided to always have few sessions of teaching together so as to show him some steps on how to draw.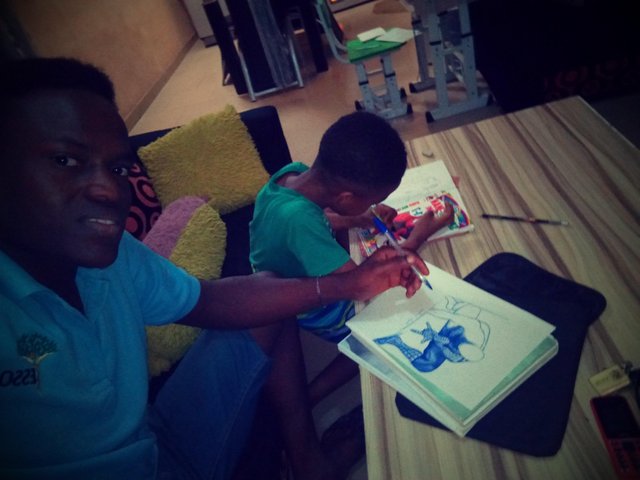 As seen in the picture above, it is really so obvious that he is engrossed with the drawing and paying so much attention to his paper. While drawing the Spiderman, he asked me a question of whom taught me how to draw and i gave him a reply that i never learnt it which is true. My art journey began hereditary as i took after my dad in the creativity skill of art. He is always smiling and happy whenever we see each other which obviously proves that he has passion for art and this makes me to be ready to brighten him up in the line of drawing and creativity. He is just 7years in age.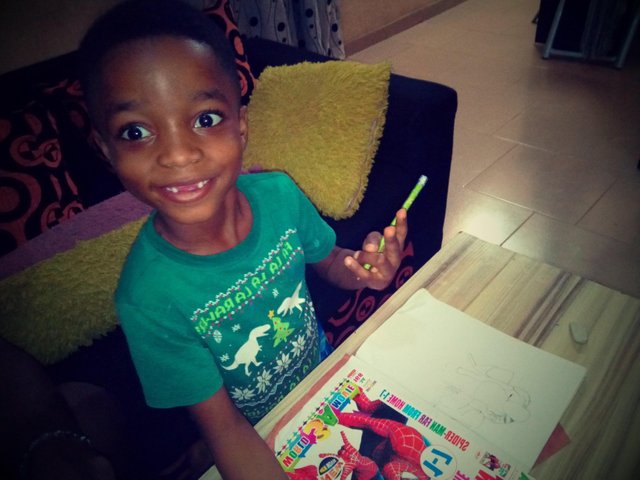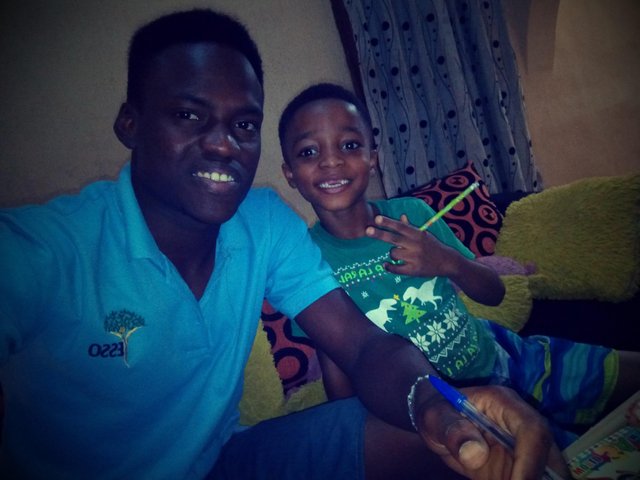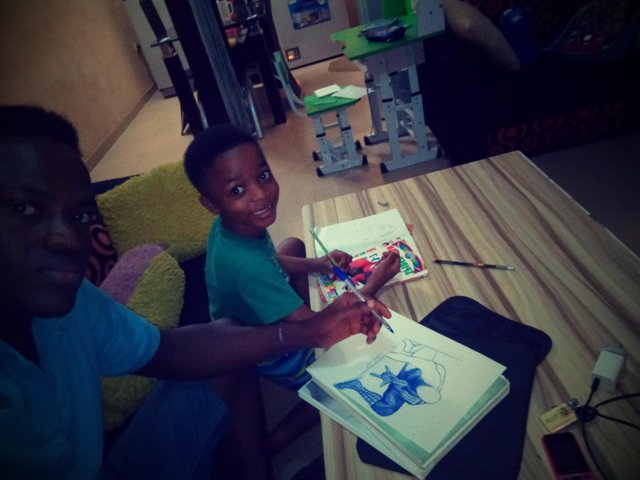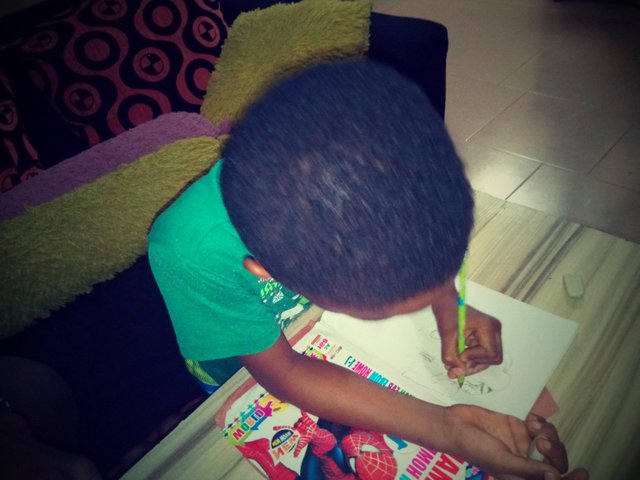 He is such a wonderful boy who has choosen to embrace art. I will show you some of his small small drawings later today. Enjoy the rest of your day.
Picture sources: All pictures taken by me using my phone Infinix Note 4 Pro