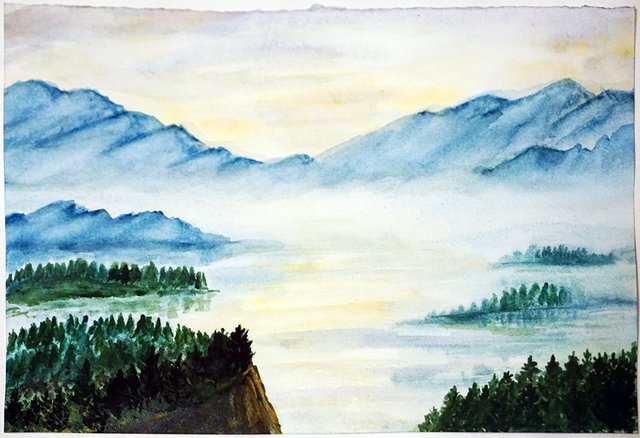 Did I tell you a few friends and me, we were working on a board game prototype?
I did.
Here's my first conscious attempt at making a watercolor art on it.
I kept one photo of a stage before this one and a good thing it was I did...For the distant mountains were so much better in the previous stage. SOmehow more...natural. Not pretentious. I don't know. Here it is. You tell me.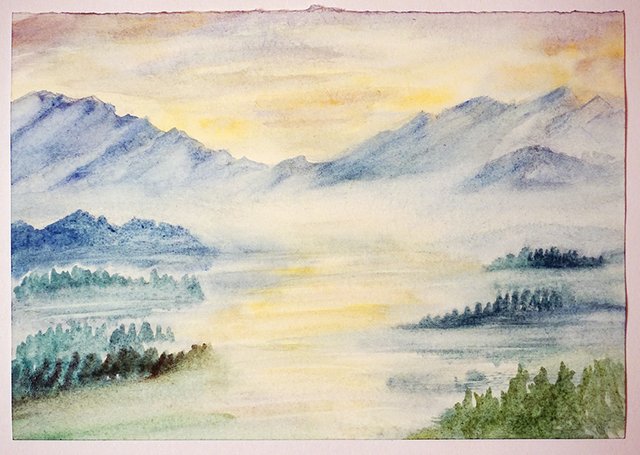 You can see the white balance of the second photo is off but I was afraid to correct it too much. It doesn't matter.
I don't know if this will make it to some final version of an actual card. It's calm but not epic so it probably won't be on one of the great lands of legend.
Something about serenity and safe havens...probably.
See you soon with updates!
Yours,
Manol