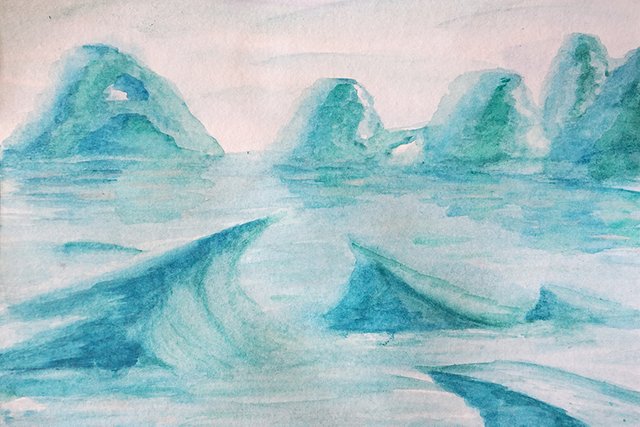 Still learning to draw icebergs, glaciers, seracs, etc. Still, the idea of something like this one is there and it must be done...at some point.
There was a stage when the rocks on the horizon looked fine and dreamy...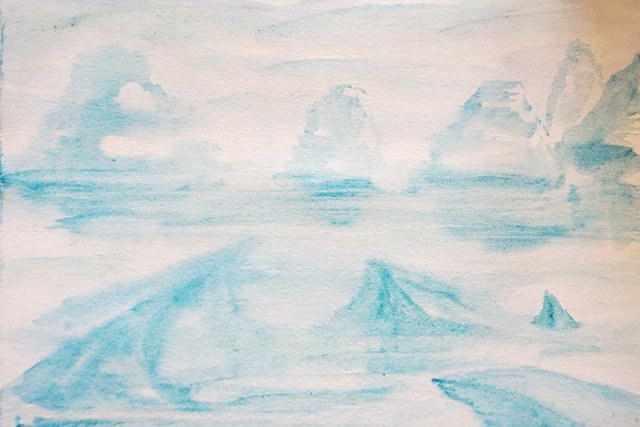 ...Aaaand it's gone.
Yup, still learning when to stop working on an area, too. I made more than five other attempts to paint the whole scenery anew but none as successful as the first one. Go figure.
---
If you are interested in other arts concerning the same project, a board game about legendary expeditions in the North, you may have a look at:
Concept Art For Our Future Western Shores Game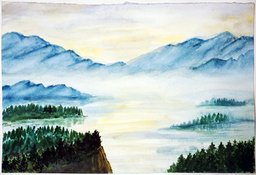 ---
Thank you for being with me!
Yours,
Manol