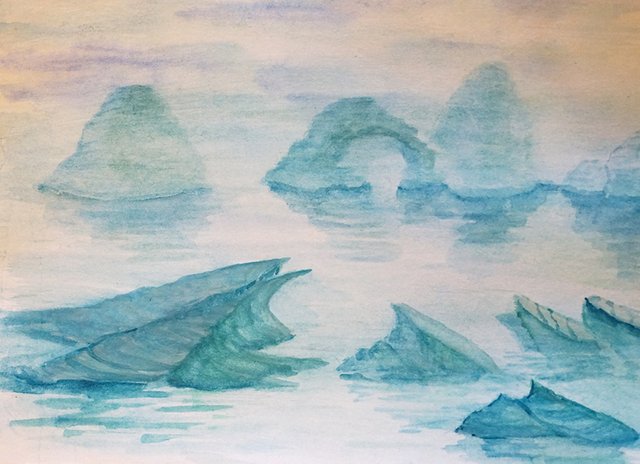 Another attempt at the previous scene.
You can see it below among the as of yet few links. I don't know which one is better. They are both quite up to the standards I want to achieve for the product. The boardgame to be. They are good enough for the prototype challenge, though. Each part of the progress is a bonus there, I think.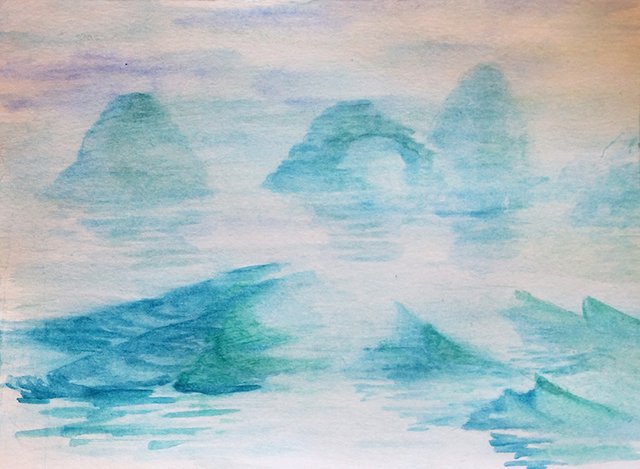 Going backward, before a few details were painted in. For better or worse.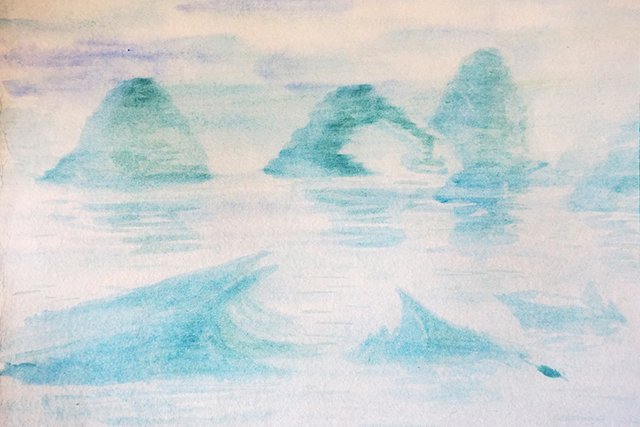 And still a bit further back before that.
I think I am losing something at each stage. And I kept no whites to speak of within the ice. Which was a miss. And finally, it dawned on me. I must learn anew. Learn how to draw icebergs in general. And proceed after that. But never to worry. Great help is on the way. Know more about it by reading below the links and images that follow.
---
If you are interested in other arts concerning the same project, a board game about legendary expeditions in the North, you may have a look at:
Concept Art For Our Future Western Shores Game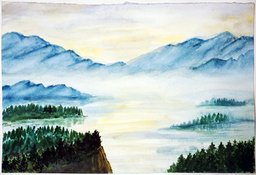 Concept Art For Our Future Western Shores Game #2 — Not Good Enough Yet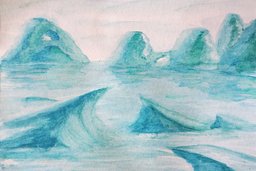 And the first piece published by @silver.art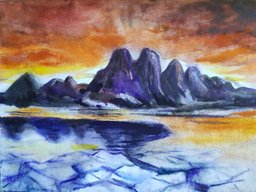 The best part is...she is gaining up speed, getting comfortable with watercolor and bringing it to her usual heights. It will be her to reveal her next pieces but I think we're there already. Where we want to be with her artwork, fitting for any game or book. Me...It's just a hobby for me. Trying to learn something along the way.
---
Thank you for being with us!
Yours,
Manol