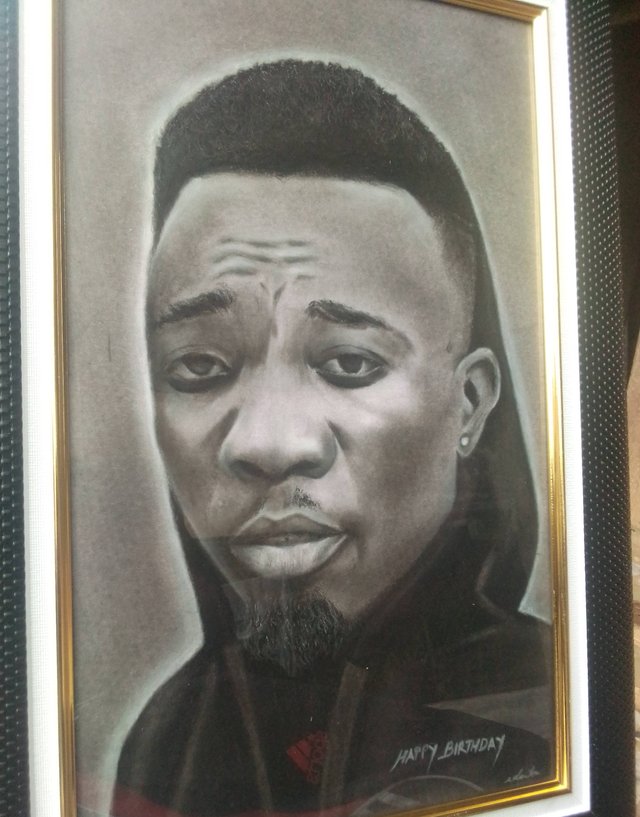 Hello friends!!! 😘
As we dive into the weekend, I thought It would be nice to share my just concluded commissioned portrait with us. Here, I showed my drawing techniqued so new and rising artists can benefit and use my methods to enhance their techniques and grand masters of art here,☺️ can also let me know what aspects of my technique I need to work on. Generally I work in pencil,charcoal, pastel and acrylic paint medium but in this drawing, I used just;
• A cartridge cardboard paper
• Black and white charcoal pencils for darkness/shades and highlights respectively.
• HB pencil for sketching and a Natarag eraser for erasing.
STEP 1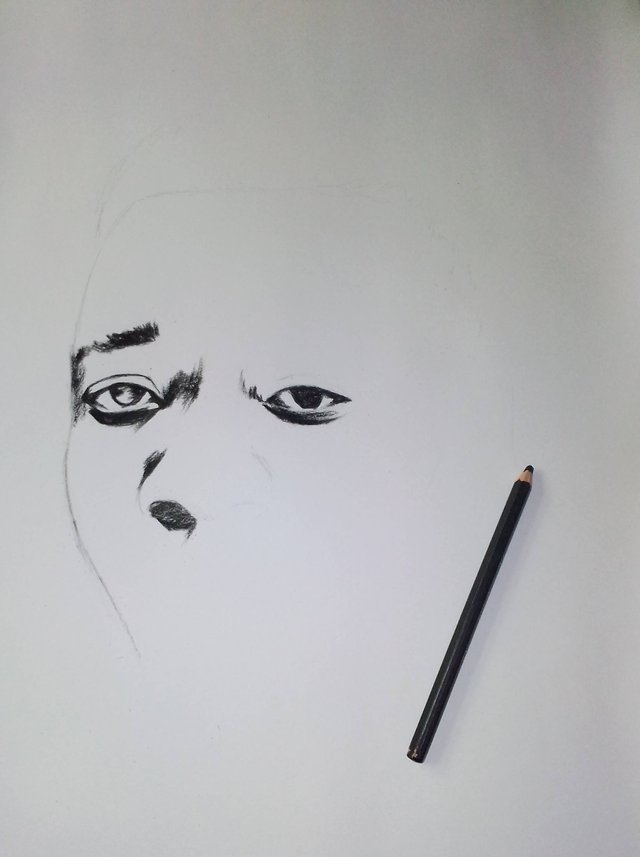 As usual, I started my drawings from the eyes and work all the way down. For me, its the best way to get so much resemblance to the model or reference.
Here I used the charcoal pencil to add darkness and shades to the eyes, nose and lips before shading with a smudger.
STEP 2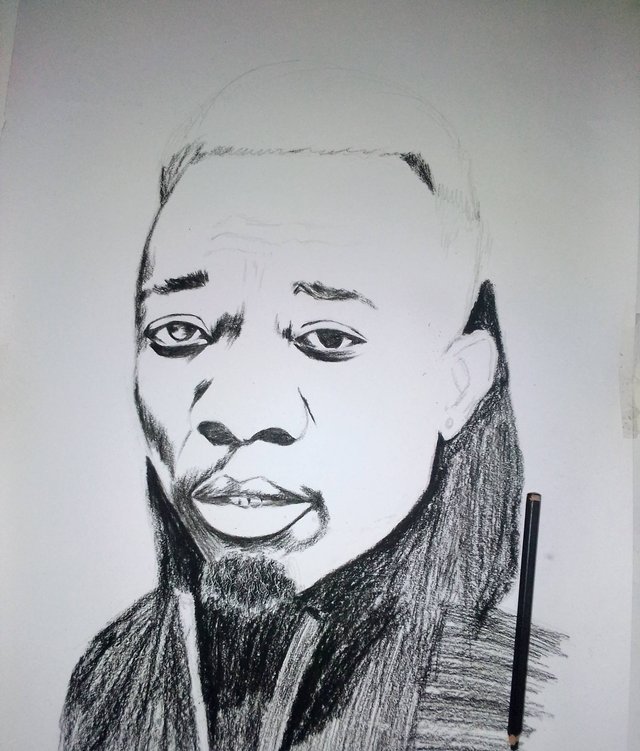 Since this piece was ordered just two days to it's presentation 🎁, I had to rush through this piece by adding all features in their right proportions before shading as opposed to my usual method of focusing on and completing a facial feature first before going to the other.
STEP 3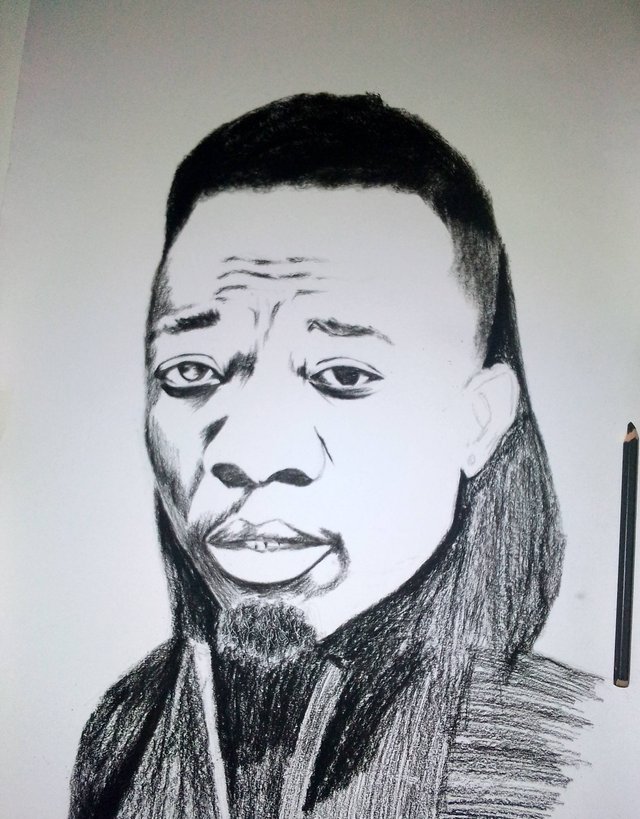 After creating the hair with charcoal, I used the spot as my source of charcoal dust for darkening the hooding and also for shading the face.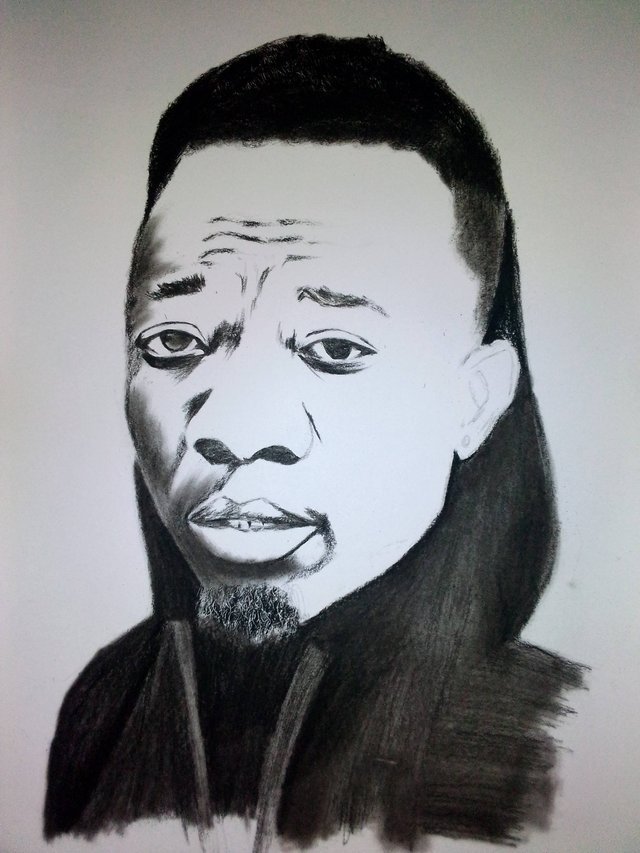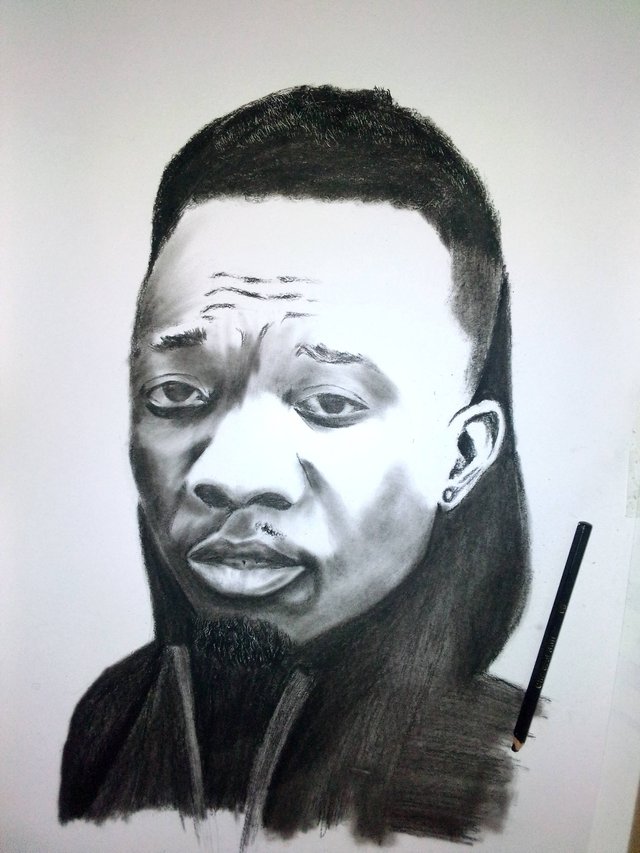 I shaded the backgroud using same charcoal dust from the hair and to create a uniform shade, I used cotton wool.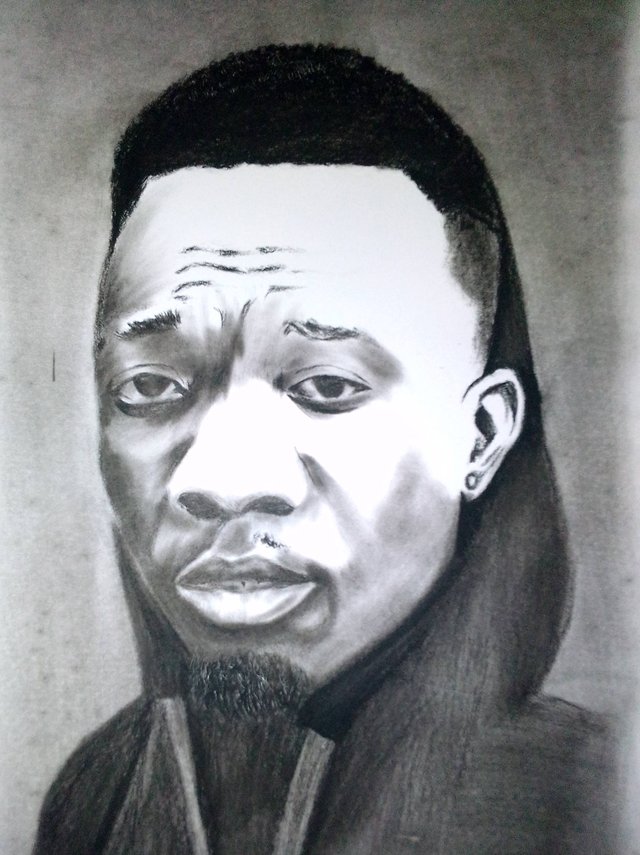 STEP 4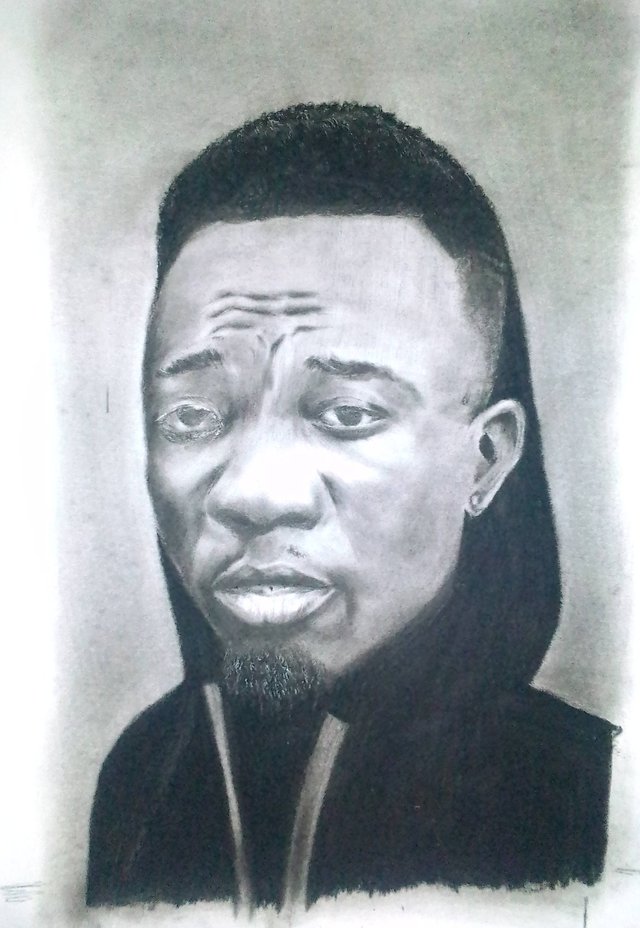 I used my erasers to create highlights on the nose, lips, ears , forehead, hair and hoodie. I also created a vignette effect with my white and black charcoal to make the background more appealing.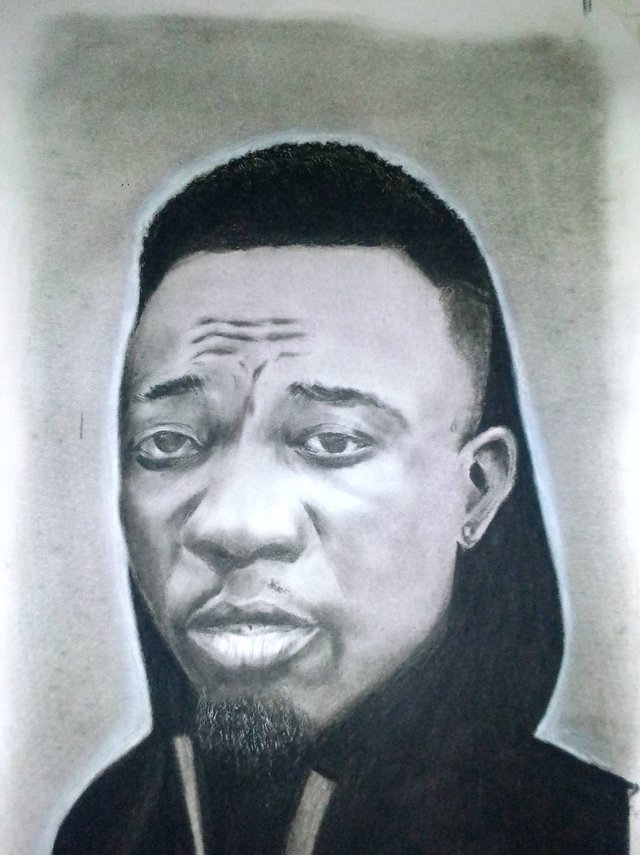 STEP 5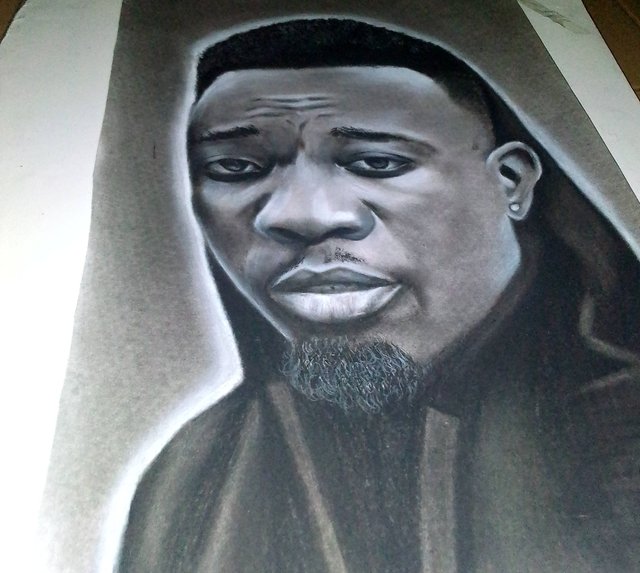 I couldn't see much realism in some of the like the nose, lips and beards so I used my white charcoal pencil to reinenforce the highlights in these features . I then blended with my smudger and got a pretty decent look than earlier.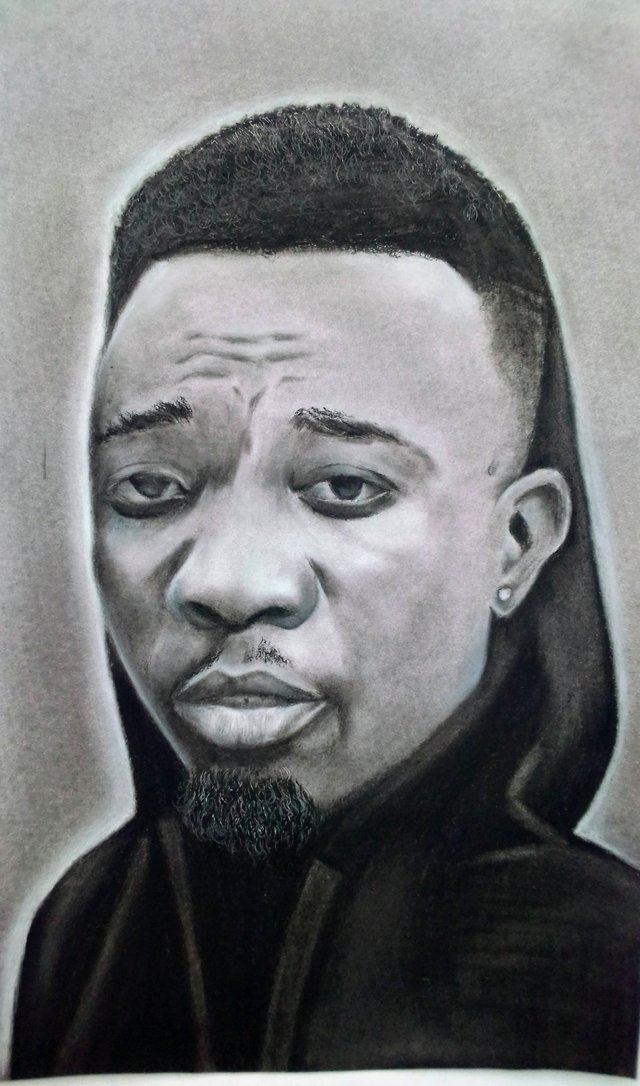 The drawing was framed and delivered to the birthday boy. It wasn't an easy one I must confess cos I had so much going on already and a last minute order was actually the last thing I needed. I was glad when she showed me the video of the him looking so happy at the sight of his portrait. It made my day I must say.☺️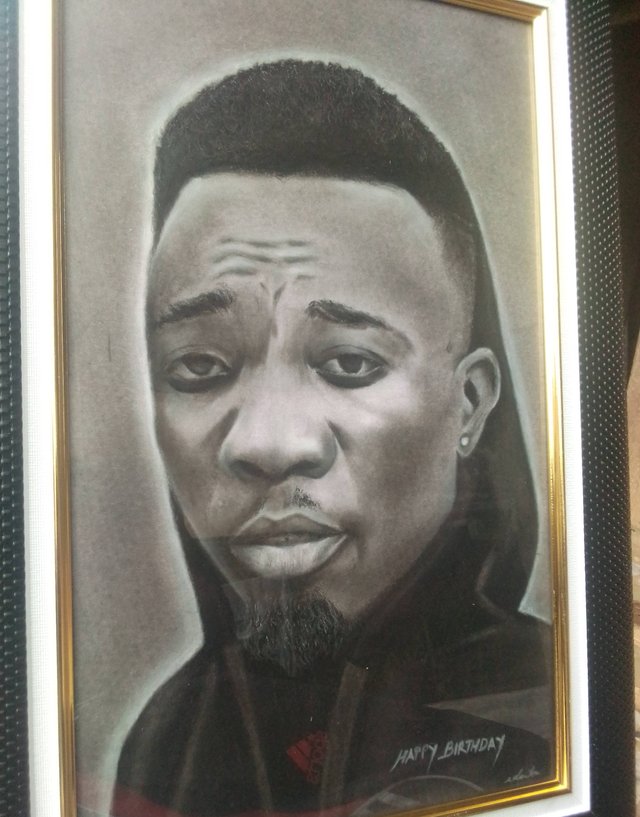 Thank you guys for reading and viewing my post😘. I appreciate every member of the steemit community for the support of my art and would be sharing my latest piece of steemit art with us tomorrow. Stay tuned. Love you guys.😘😘