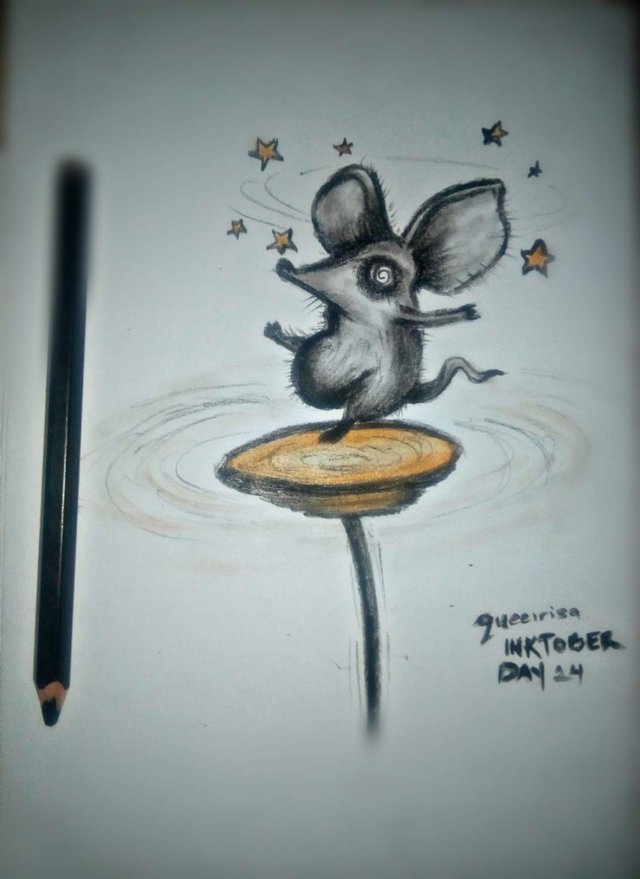 Hi guys😚
I had to create time for today's inktober post because I didn't wanna make a late post like yesterday. So I've been inspired by the inktober art of many artist around me and had to come up with something quite funny. "Spinning Ratatouille"😄. This was quite easy using my medium (charcoal pencil and soft pastel).
Here are the steps I took to creating :
STEP 1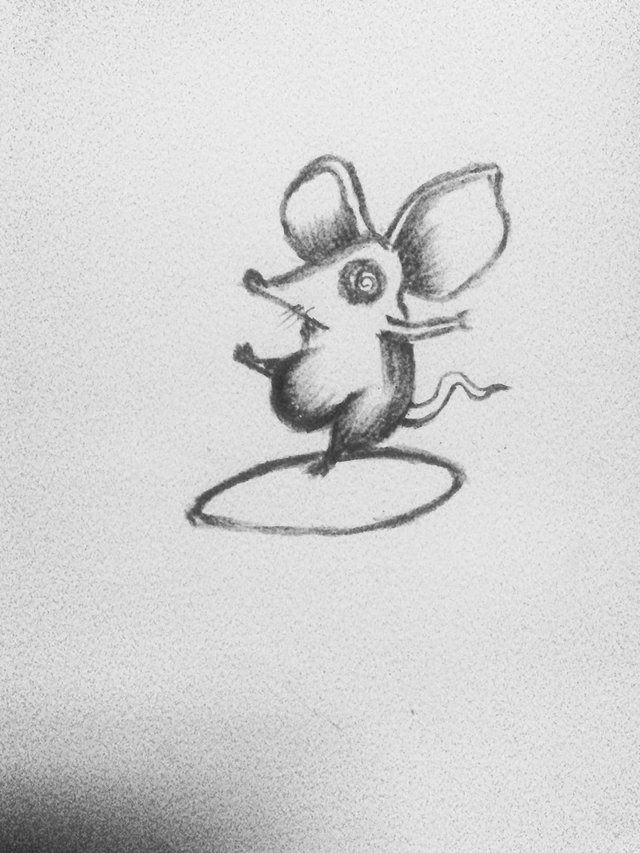 I sketch out our "Pot bellied Ratatouille"😄 first with my charcoal pencil. Getting the figure of a rodent in my mind was quite easy because I just witnessed by grandma killing one recently some days back. 😄
STEP 2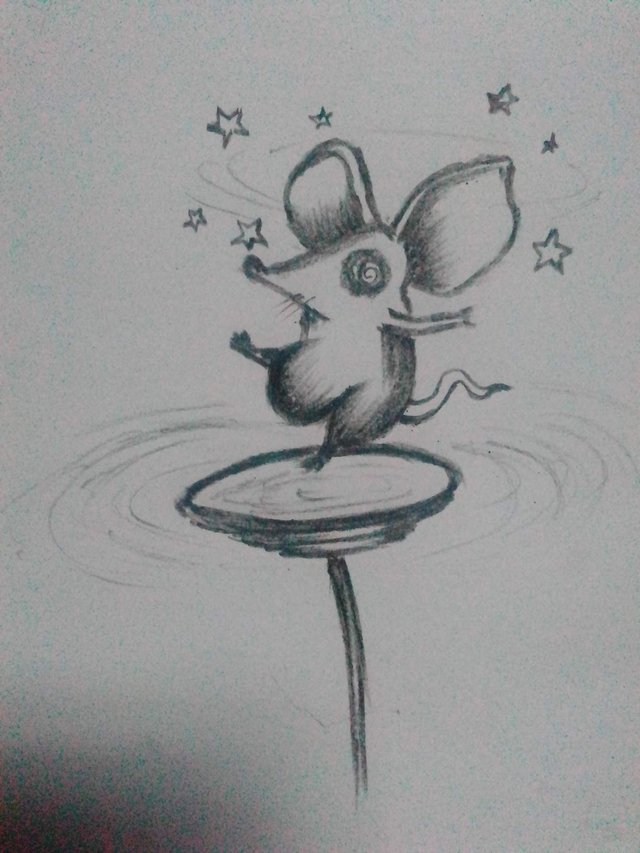 I drew out the stars and a spinning board. Next I drew the whirl of the stars just above the head of the rat and the spinning board to show circular motion.
STEP 3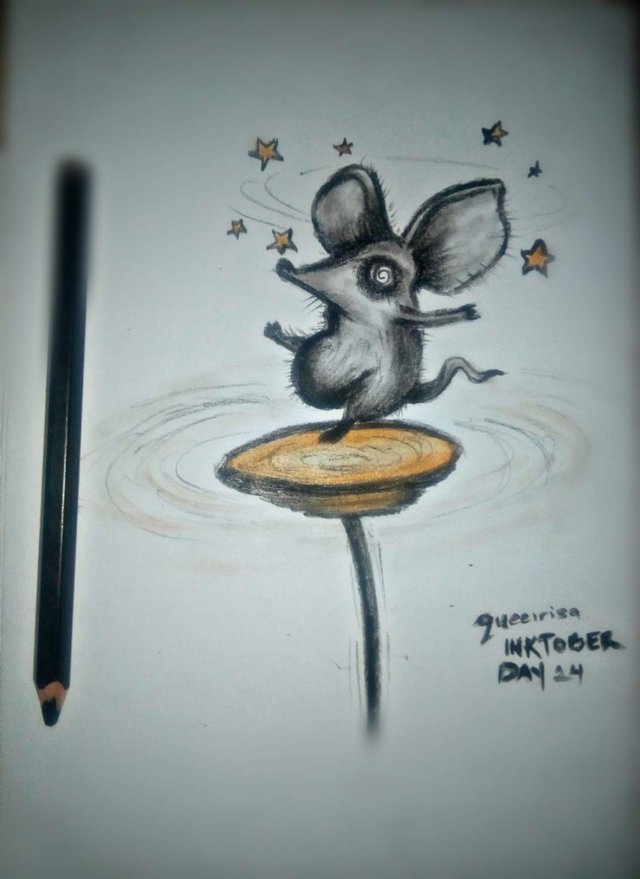 Using my soft pastel, I decided to add an orange colour to the drawing to make it lively. I painted the starts, the board and the whirl with the pastel.
Thanks for reading through and supporting my art. Stay tuned for my next inktober post tomorrow and please feel free to drop your comments and make suggestions. Love you guys😘
Posted using Partiko Android