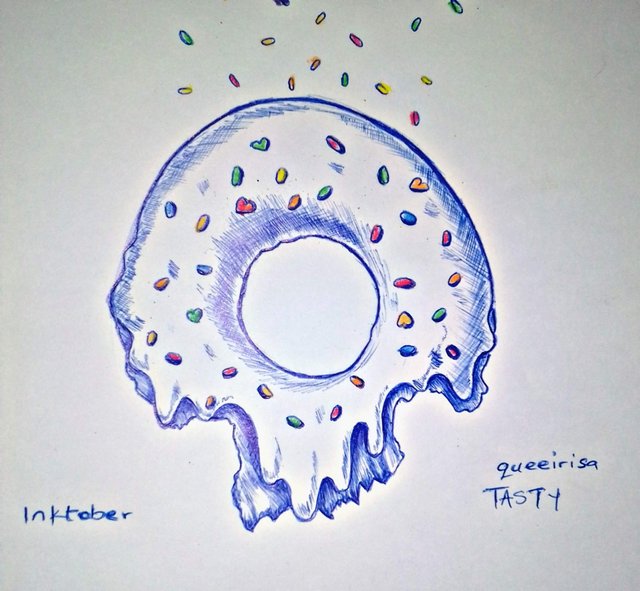 Hello friends!!!☺️ TGIF!!!😄
Since I'm new to pen medium, I decided to challenge myself again for today's "Tasty" inktober drawing. I decided to make two drawings for the Tasty challenge. One with pen and pastel paint and the other with my regular charcoal and pastel medium. I'll be posting the other later on. But for now, let's look at how I made this tasty, mouth watering doughnut 🤗. Sorry it's not the baked type😄.
Step 1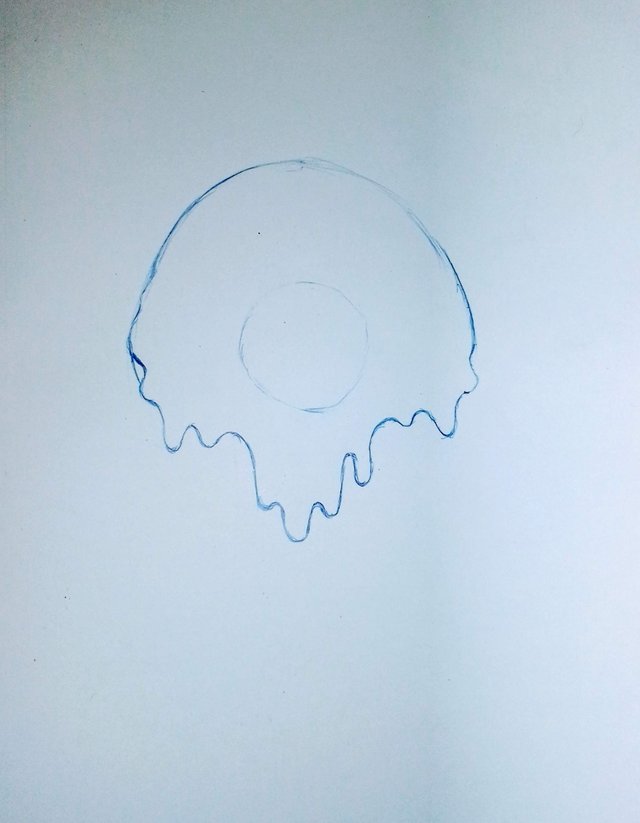 I drew out the round shape of the doughnut using my blue ball point pen.
STEP 2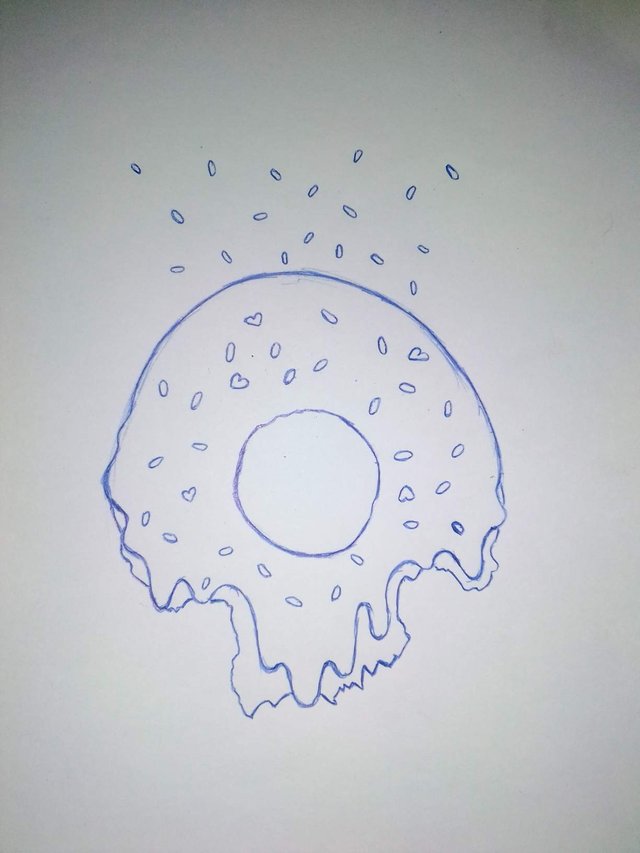 I drew sprinkles on and around the doughnut so it doesn't look boring.
Step 3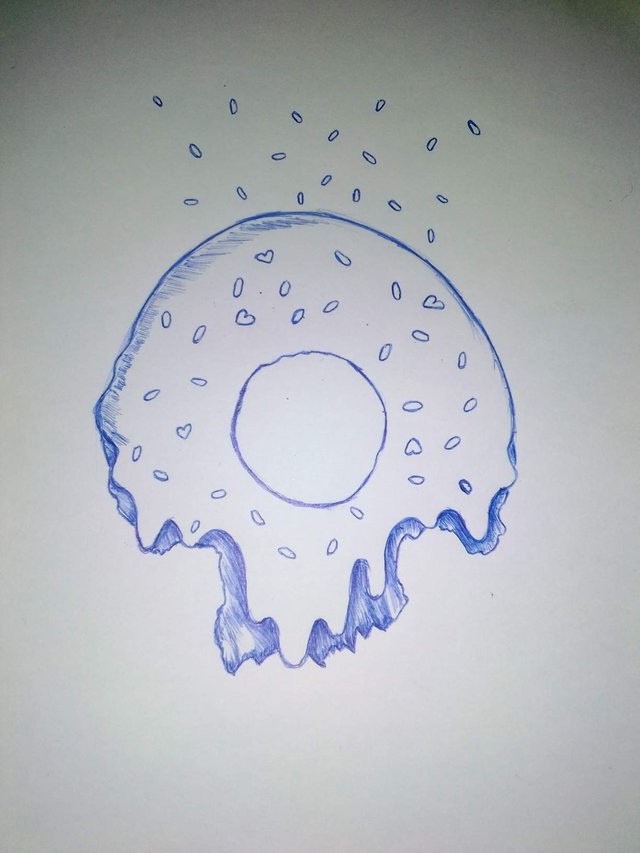 I began adding shades, first with the hatching technique but didn't look so good to me, then I went for the cross hatching shading technique. I also enhaced the shapes of the sprinkles.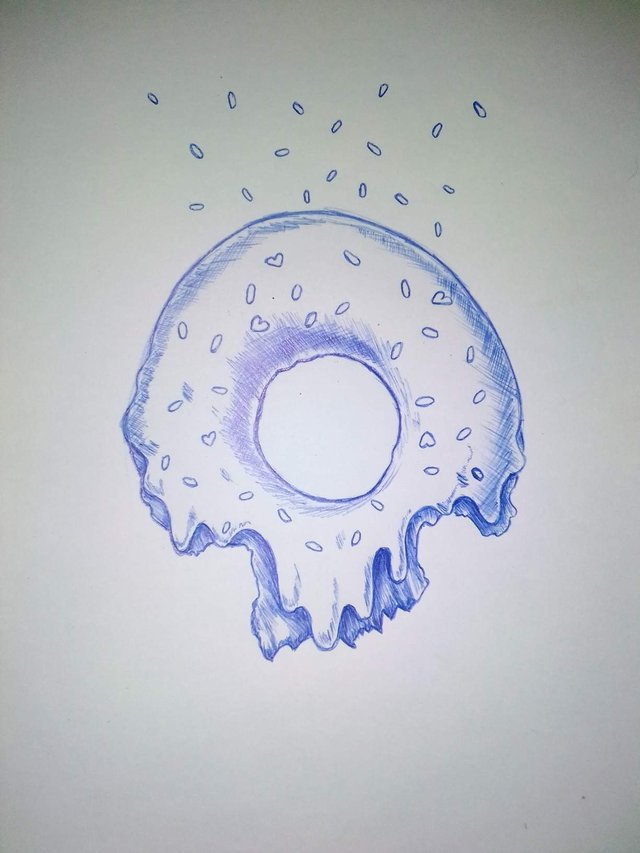 STEP 4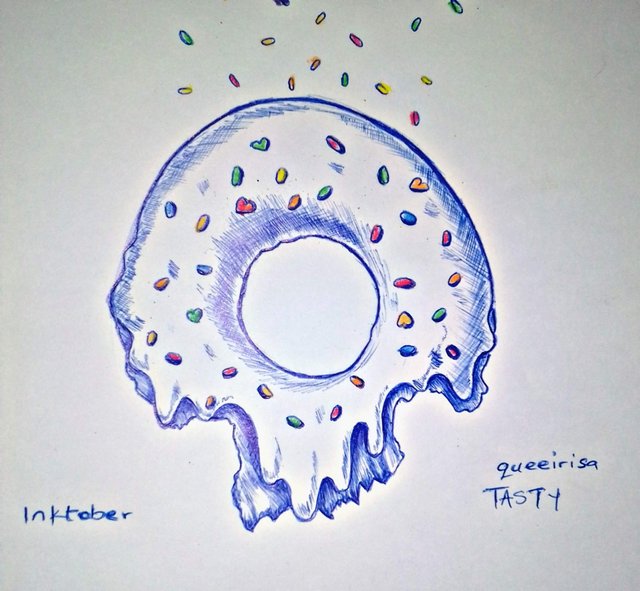 To make the drawing look more tasty, enticing and mouth watering, i added colours to the sprinkles using my soft pastels.
Now the drawing is complete. Please join me in taking a bite 😄.
Thank you for taking your time to read through and supporting my art😘. Stay tuned for my next post and please feel free to make your comments and suggestions.
Posted using Partiko Android