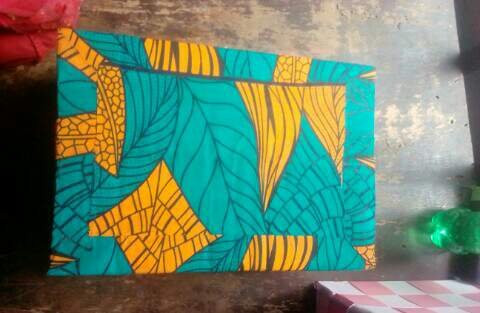 All I thought I needed was an Ankara material to make my Ankara box. But it did required more than that. Now what are the things needed for making this Ankara box.
Equipment and Tools
A cartoon
An Ankara material (pieces of wrapper)
A pair of scissor
Top bond gum
Cotton wool
Water
After getting all your required tools, You start with your Ankara box making.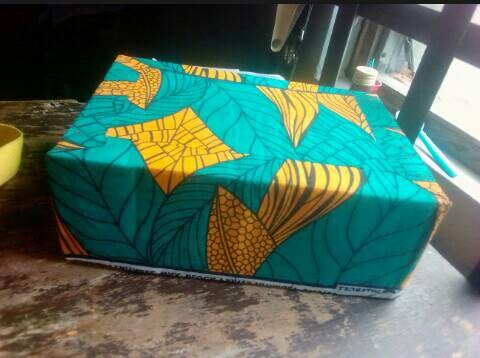 Procedures in making your Ankara box
First and foremost, you dilute your top bond gum in water so that it will not be too sticky and strong
Then you cut out your Ankara material to your desired shapes, styles and sizes.
After which you cave out your box that you will use for the Ankara making
After getting it all ready and set, you rub your diluted top bond gum to your pieces of Ankara material bit by bit
Then you stick the gummy Ankara material to the box
Continue, repeat the same procedure until the box is all covered with the Ankara material
Then you leave it to dry.
After that, you are done with making your Ankara box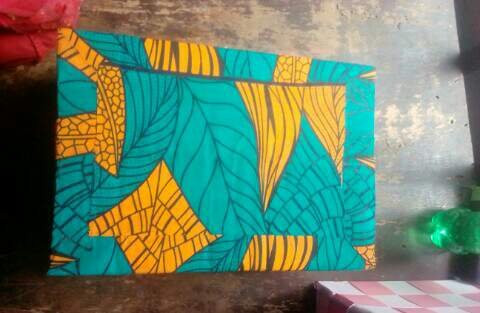 Wasn't that quite easy?
You can do it at home, you can try it out. It not that difficult, it just require your passion and interest and you can do just anything with your Ankara material, not just box but also other Ankara stuffs.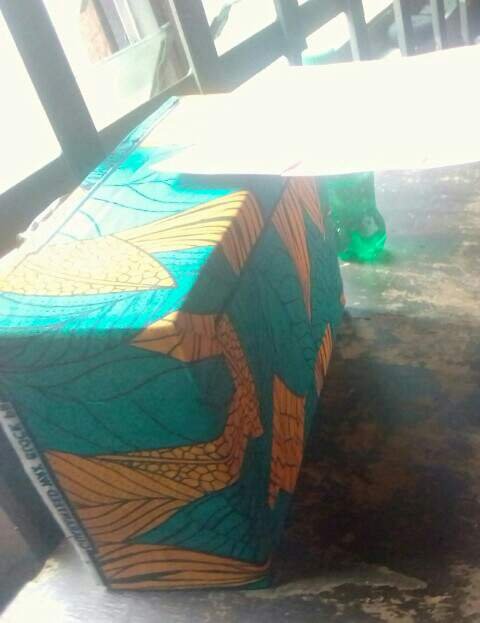 Why did I choose to make an Ankara box?
Here is the truth, I've been missing and misplacing my little accessories and jeweleries for some times now. Because I just didn't have a proper and constant place to preserve them, so I decided to make a box where I can put all of them
The funny thing is, I didn't just decide to make an ordinary box for it, I decided to give it an Ankara looks.
So I arrived at making the Ankara box for my accessories and jewelries.
Now I can put them there for easy allocation and I won't be missing and misplacing them anymore.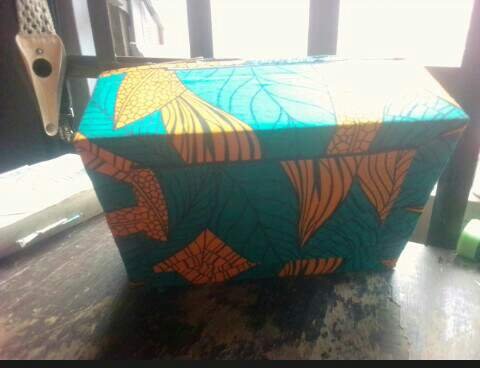 You know you can make so many things with your Ankara.
Have you heard of Ankara bags, Ankara shoes, Ankara earrings, hair band, bracelet and the rest.
Everything can be ANKARALIZED😊😂
I made an Ankara box today. And am hoping that next time, I'll make something cooler and more mind blowing😂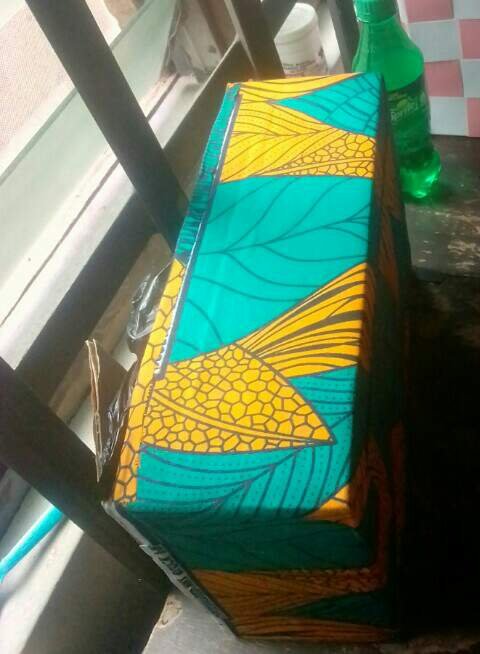 But today, so long!
I say bye bye to my missing accessories
Bye bye to my misplacement of jewelries. I can't risk losing you at all again. My Ankara box is here to stay.😊
I create..!
I make..!
I design..!
I am;
zellypearl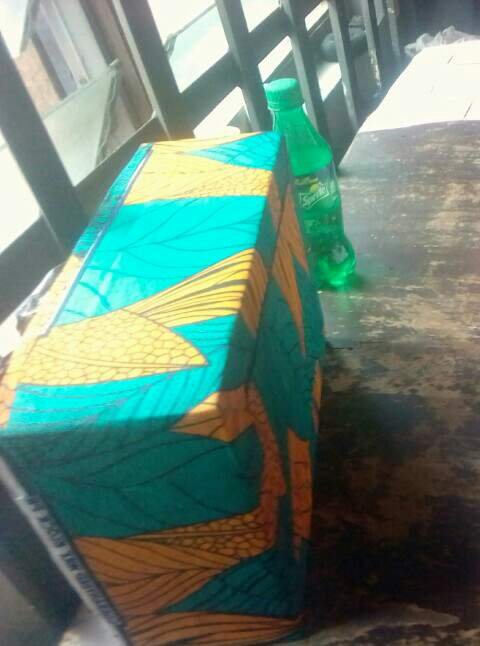 Posted using Partiko Android