Yesterday I posted how Paula Radcliffe gave a car crash interview on BBC during the World Athletic Championship in Doha. The link to that article is here. But then she got into a Twitter spat with award winning journalist Betsy Andreu. Betsy was instrumental in bringing down Lance Armstrong and is well respected in her field.
It all started when journalist Dan Roan posted his opinion on the interview on Twitter. Paula then replied.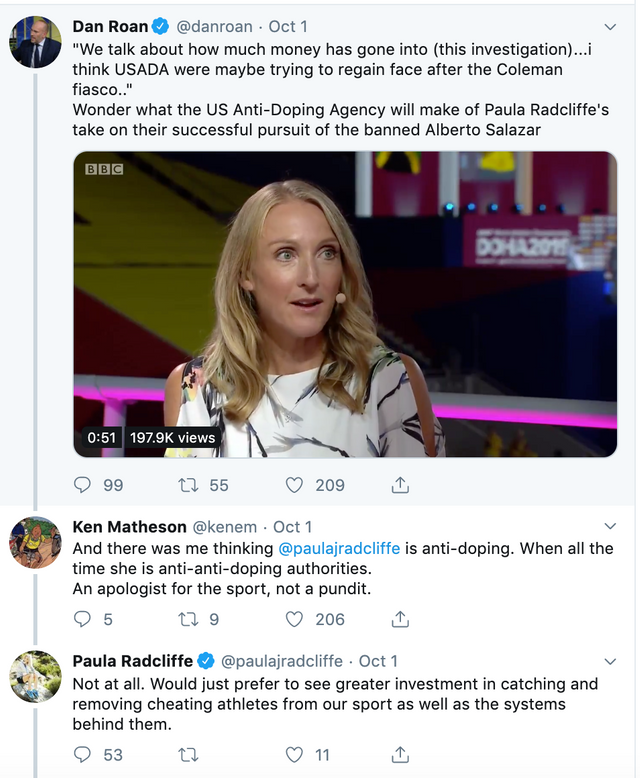 Betsy then came in and criticised Paula because she threatened to sue the journalist if they posted a story about her. She was alleged to be pretty nasty to the reporter so she was quizzed on this.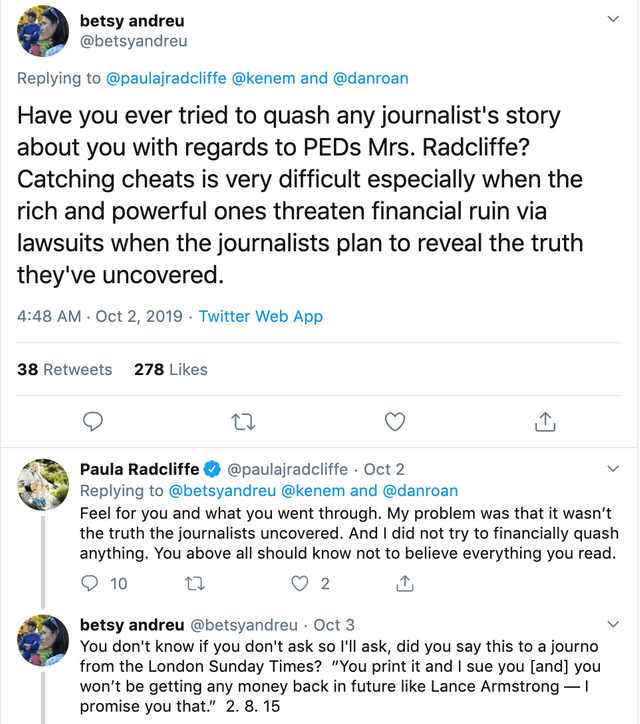 source
Pretty daming stuff from Betsy. But then Paula admitted to saying it.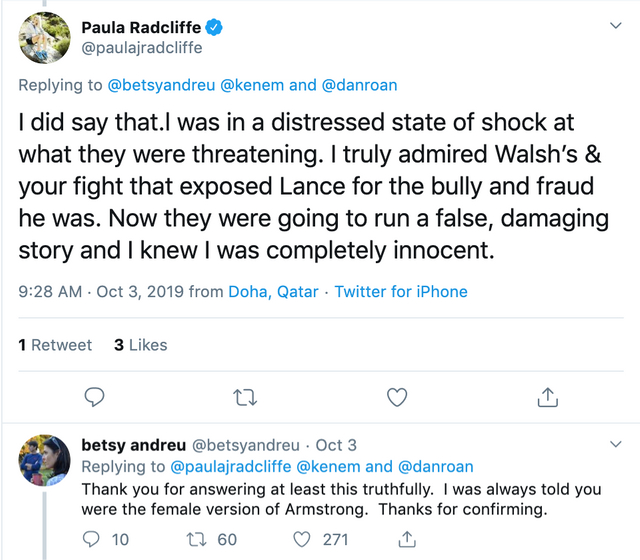 source
So there you have it. Paula admitted to threatening the Times journalist to not reveal her blood results after they were found to be suspiciously abnormal.
It went on with another anti doping journalists getting involved. Paul Kimmage. Another journalist that was involved in taking Armstrong down.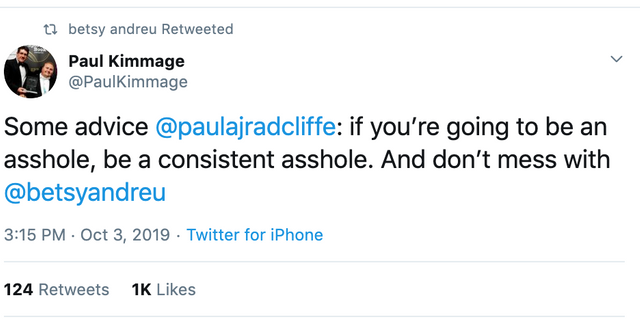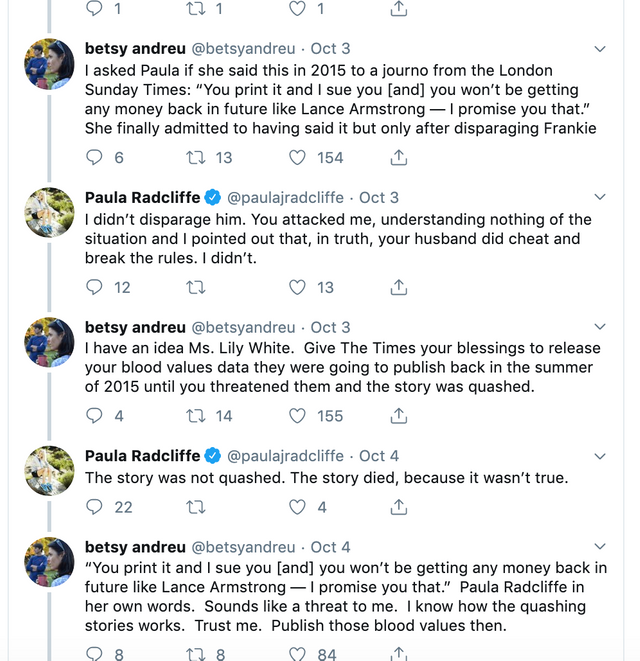 source
The vultures are circling and journalists are busy writing their pieces on this. Paula's blood results are now back in the demand. I would love to see The Times publish them. Then the gravy train would soon dry up. It sickens me that ex athletes are defending these doping coaches. As some of my comments on yesterdays post, alot of people think that most athletes are doping. I am beginning to realise that they might be right. With empty stadiums and ex athletes defending the dopers for "pushing the boundaries" is it any wonder why athletics is gone down hill. Soon they will all be out of a job because the world will lose interest.