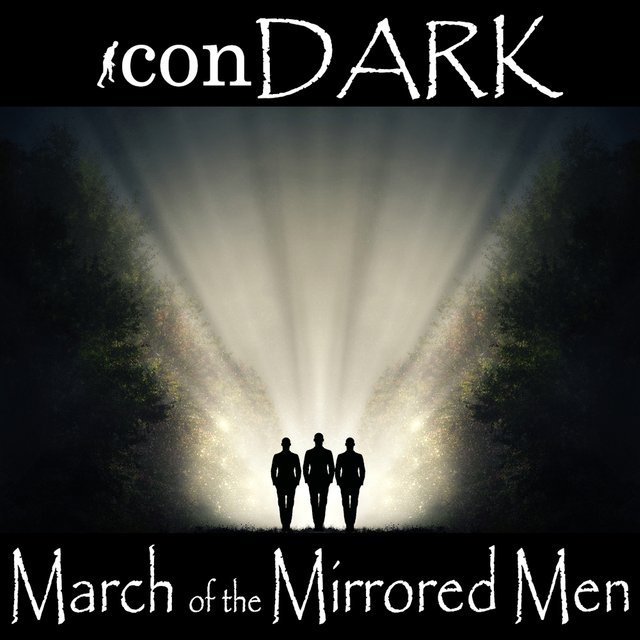 This is another attempt at Synthwave. I think I managed to check most of the genre boxes with this one, but even if not I think it's a great dark retro-sounding track.
This is a remix of my previous song, "Inner Circle", which you can find here:
All of the original elements are still there, plus a few new ones. I replaced all of the instruments with retro synths, re-worked the arrangement a bit, and shifted the focus in the mix so that the beat doesn't hit you in the face quite as much. Except when it does.
The title is a reference to the little-known phenomenon of mirrored men (although it may go by other names), which are three humanoid figures moving in a slow, synchronized fashion, as if mirror images of one another. The figures are tall and identically dressed (often in suits or cloaks), with facial features that are unclear, shadowed, or distorted, particularly their mouths. Encounters with mirrored men are usually followed by blackouts or lost time lasting several hours.
Available on Bandcamp: https://icondark.bandcamp.com/track/march-of-the-mirrored-men
And Everywhere Else: https://songwhip.com/song/icondark/march-of-the-mirrored-men

---
FOLLOW iconDARK:
---
More about iconDARK:
I like what I like; I make what I make.
My electronic instrumentals range from eerie dark ambient to rock-influenced electronica to bass-heavy breakbeat. I refuse to limit myself to just one subgenre. The one unifying thread throughout my work stems from my lifelong love of imaginative fiction, horror movies, and tales of the paranormal… all of which make their way into the titles and themes of my music.