---
ENGAGEMENT
Engagement seems to be the focus of this website that is gathering together Independent Artists and potential fans from all across social media! No matter one's favorite social media application, be it mainstream or decentralized applications (DAPPs); there is something for everyone!


Some of the more traditional social sites included are...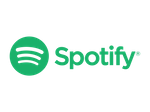 Note: Images above belong to the sites and are trademarks (TM)
Not only can Musicians register, but also Music-Curators! There are many features included for curating and promoting one's favorite music and Artists! It is a wonderful way to discover new talent.
---
BENEFITS
FOR CURATORS
A number of us belong to more than one social-media platform. This is a great application to curate music all in one spot! When a musician registers and their tracks are listed in the Tracks Catalog, their social-media links are provided! Great for lazy curators busy curators, like myself.
One can even make their own playlist! Then we can share our favorite music with our friends and followers.
Also there are filters provided, so if one is just looking for Artists that have a STEEM account, for example, they may filter it that way! How neat is that?
Need help with your CURATION POST? ATOM Collector Records has you covered!
One can earn cryptocurrency tokens just by listening to tracks! That is pretty outstanding! One can save them or trade them on the @steem-engine.
FOR MUSICIANS
More exposure, more exposure, more exposure!
Earn various cryptocurrency tokens.
Manage social media and tracks all in one place.
Assist in Search Engine Optimization (SEO). There is a TwitterTM Syndication script built into the site.
---
SUMMARY
This is pretty cool stuff. Looks to me like a win-win for content-creators and curators both!
The site itself takes a little while to navigate, but hey, they are making updates all the time (also poor old Sarge ain't the sharpest crayon in the box)!
If you would like to learn more you can join the ATOM Collector Records' Discord

MY PICK FROM THE PLAYLIST
I have finished listening to the playlist and although it was difficult to pick a favorite, I have found this Artist and his track BAM to be my favorite!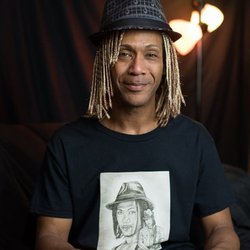 I'm a DIY musician from Ohio. I'm a multi-instrumentalist.
I also write, record, compose, arrange, edit, mix, master, produce, perform and publish my own original instrumental music. #trentonlundy
Won't you tell me which track was your favorite from the playlist in the comments? You can earn some #commentcoin by doing so!
---
Thank you for taking the time to read my post!


My wish for all of you, as always...