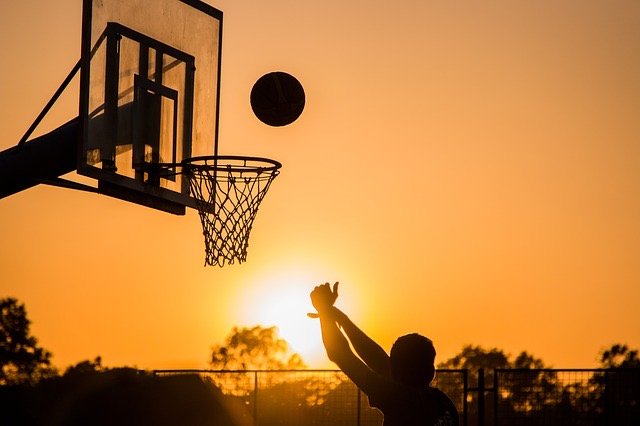 (Pixabay)
You can be on top of the world one moment and find yourself hitting rock bottom the next day.
We all know not everyone in the NBA are playing for Championship.
You have to give it your all.
This is why a few teams always reach the top or a few players push it to get there.
Great example of kahwi with Toronto.
He was traded there he asked to be traded to Lakers
And we all know the end result.
A first Championship for Canada.
Kahwi picked the team he wants to play for even requested PG to come with him.
This is how you dictate free agency when you are the best sensation player in the league.

Lance is a fun player to watch.
He is goofy and will make you laugh with good and fun plays.
He even blew on BRON ears in Miami.
He said later that he is trying to make James out of his focus.
This was drama then.
He did help Pacers to go deep in playoffs.
Again he is not consistent.
that is why he plays in so many teams throughout his career.
He is only 29.
He played with Lakers last season but they didn't renew his contract.
He is still young and China grabbed him with open arms.
Whenever I hear China, I recalled Stephon Marbury.
Lance will be earning for one year $4mil.
So many players have paved the way for him to come by.

Now what about Jeremy Lin?
I was hoping for him to get a gig anywhere after winning a Championship with Toronto.
Actually Lin didn't play much From the bench.
When you sit on the bench
your stat sheet is blank.
You may want to play
but you have to prove it.
Injuries and others things have slowed linsanity from the game he loves.
Once with the Knicks Jeremy was a player everyone wants to watch.
He even scored +38 points in a match versus Lakers.
Now that was way high Jeremy proves he can play.
In the NBA you have to sustain your prowess.
You have to maintain your high for a while to be always in demand.
Sadly this season,
Jeremy with a ring can not find a suitable team.
I guess it is too early for him to panic.
Best guess scenario
train and be ready
for any roster before the season.
Can he play in China ?
I guess he can play in Europe as well.
He will find a team as long he is committed.
Wish him well and enjoy your ring.