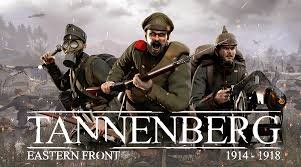 I've been waiting for "Tannenberg" for a long time and bought it on the day of its premiere. Of course, at this moment it's Open Beta, so you can't count on tactical "masterpiece", but you can feel and see the potential.
I'll start with the negatives:
bugs. There are really many of them. Some of them influence the gameplay, others are just funny (like: a sight of a soldier aiming at the air ;) or overlapping of several characters (then the view is from the third person + a pernament countdown on the screen and so on until death ;)
A big understatement can also be a system of welds (not always, but I happened to respite in enemy trenches!
Interface. (I know that the assumptions are the same as in "Verdun") but as for me it's just remarkably non-intuitive, too complex, not very clear.
The choice of the game could also be simply standard. In fact, we do not have the possibility to choose a specific server.
We choose only one of the three game modes and then depending on the chosen mode - we have influence on the weaponry and the choice of the unit we want to play or not! (which is simply ridiculous).
However, it should be added that the power distribution, if it's an armoury, is relatively even. After all, it's World War I so the only thing we can really choose is the type of repeatable rifle (the differences are cosmetic, consisting mainly in a different view from the targeting devices, or the ability to charge before firing the last cartridge, or without such a possibility. Differences in the knockout strength - I did not observe.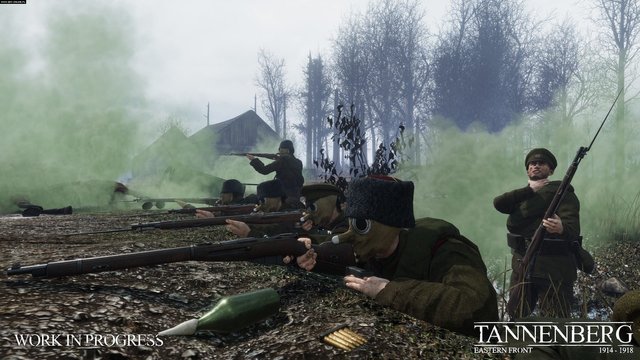 Optimization.
Unfortunately, it is limping. Fps can fall hard (although not always).
There are three game modes to choose from (simplifying)
TDM
DM
the most tactical and probably the most interesting: "Supremency" (advantage) where you can choose the class you want to play (one of three) and respawn (the game is divided into sectors).
There are several maps. Quite different in terms of the number of maps:
terrain
weather conditions
pory pory pory
geographical location (which affects the type of troops during the game)

In the game we also have available character development, tracking statistics for specific weapons, medals and other "bullshit" (completely irrelevant and without affecting the gameplay. Rather as a curiosity.
At the moment I do not recommend buying it. It is worth to wait a few months until the game comes out of the beta and improve the bugs. However, overall - worthy of attention and worth recommending. There is everything that a good fps should have. Dynamic or positional gameplay (depending on the situation on the map) and a good balance, between factions.