I think I must've sat at this computer, for a couple of hours, every day this week. I didn't manage to post anything as I just sat in front of it and just felt totally uninspired. Kind of like how I am still feeling right now but, hey, it's been seven days now so I really should make a post. I guess I just haven't been feeling happy as I've not been feeling too good (both physically and mentally). So, I thought to myself this morning that I would post about one of my visits to Loch Raven Reservoir (in Baltimore County, Maryland) which is, usually, a happy outing for me. All of my following photos were taken from the vehicle that I was riding in as in many spots there is no parking but I think the photos came out nicely and I hope you think so also.
My first four photos were taken before getting to the Loch Raven Reservoir Dam and I took these in August. I really love the ducks in the background of the first two photos and the reflections on the water in all of the photos.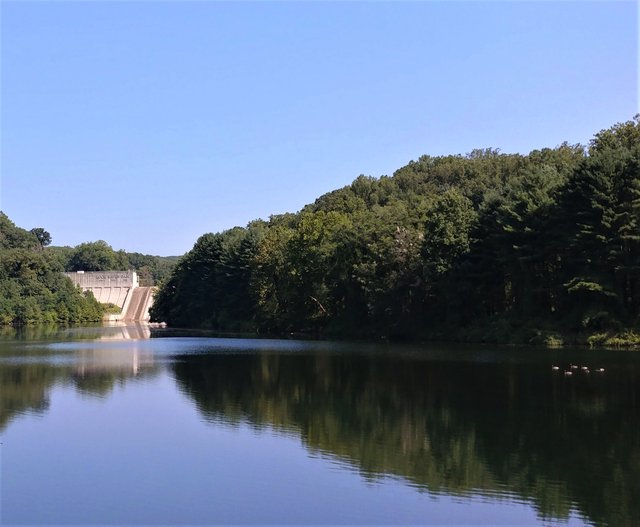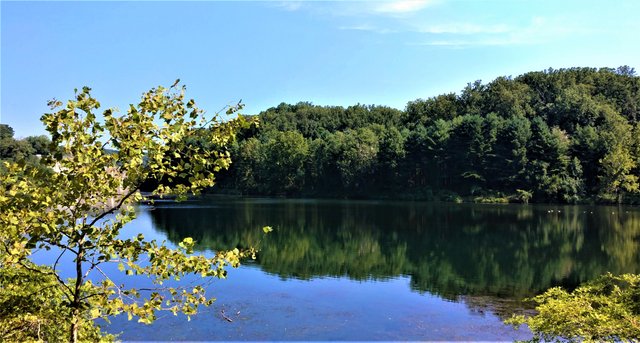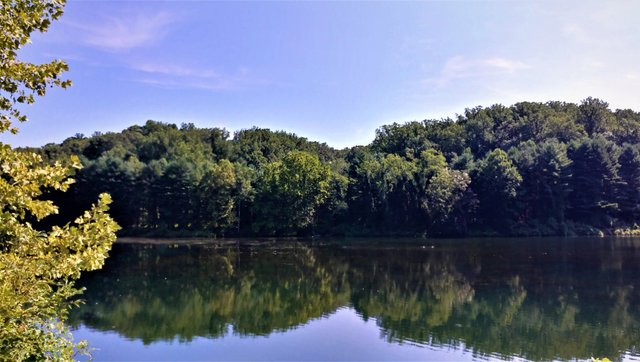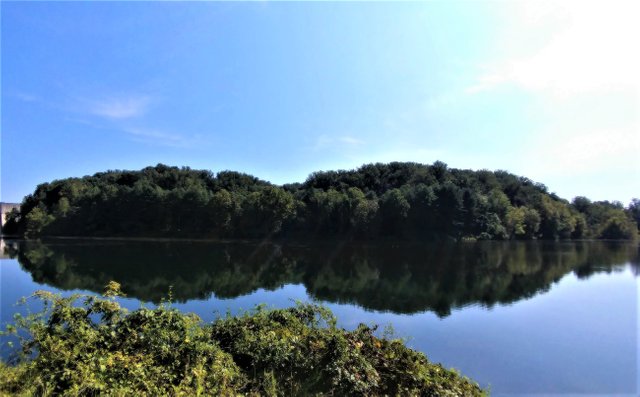 Next up, are a couple of Dam photos. There was hardly any Dam water flowing over the Dam which I thought was Dam strange. You know what else? I wish they would cut the Dam foliage overgrowth back so people could get a better Dam view. Okay! I'll stop now with my Dam references and get to the Dam photos..lol.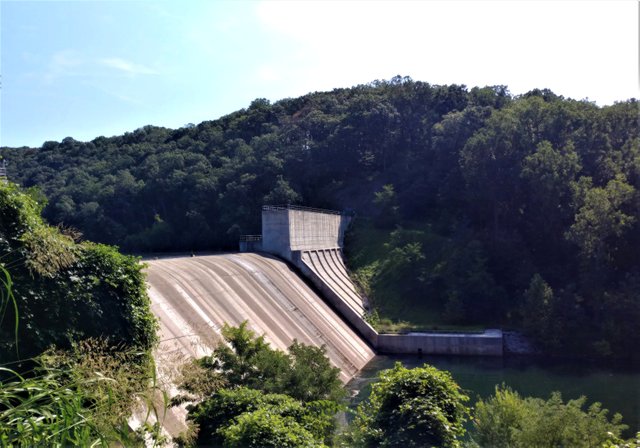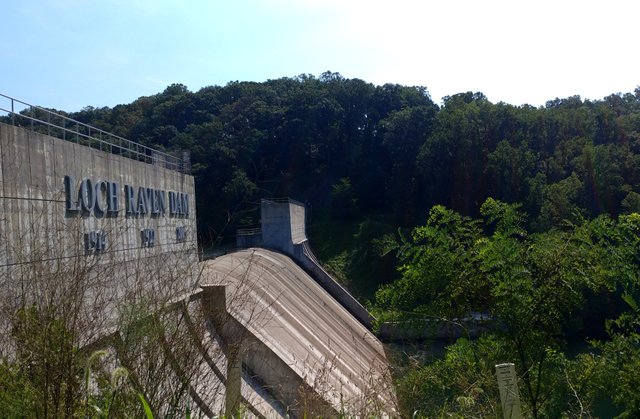 Once past the Dam there are some winding roads that lead up to a bridge. The road is a little winding but also very scenic.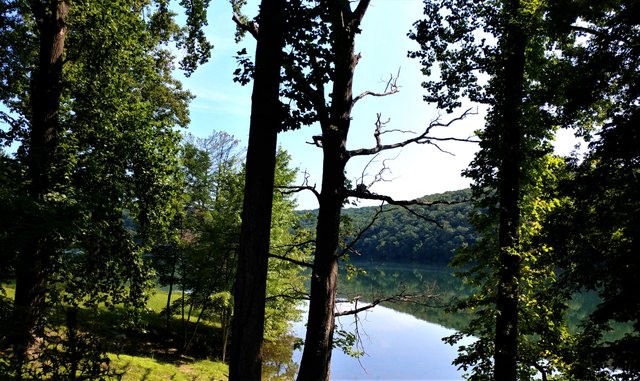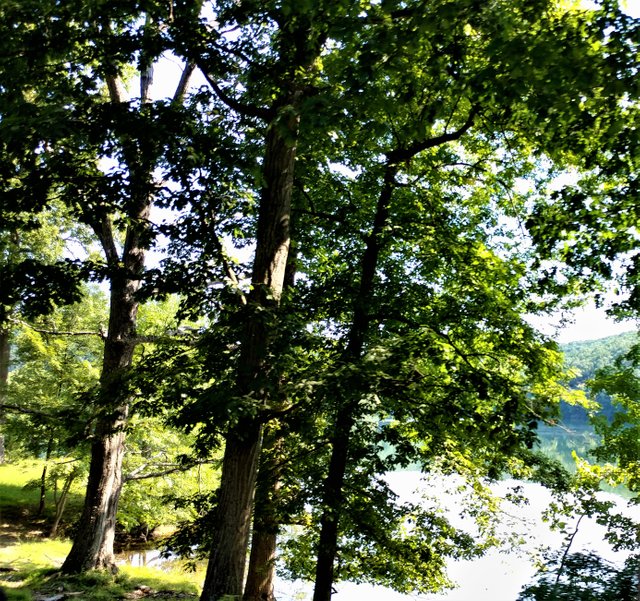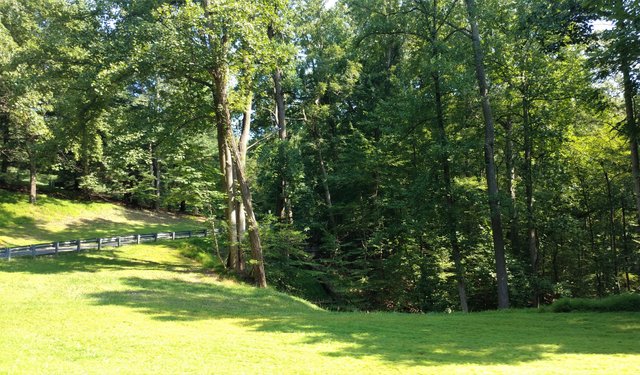 I took this photo as we were crossing the bridge to the other side of Loch Raven which is where we stop to get out and walk around.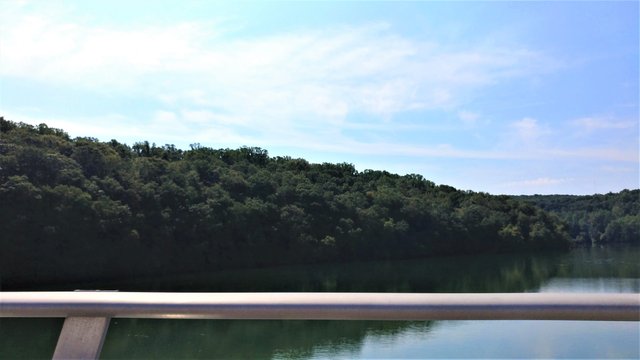 Sorry, but I have to save the "walking around" photos for another day. My next photo though was taken as we began the ride back over the same bridge from the other side.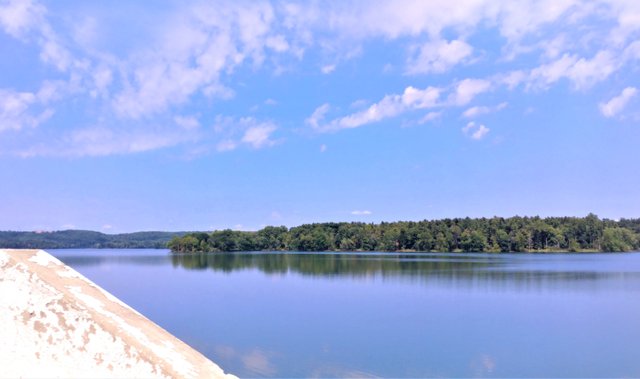 The next two photos show a grouping of trees that I love seeing on the way out. If you see them at the right time then you will get a nice sunny flare in the photo.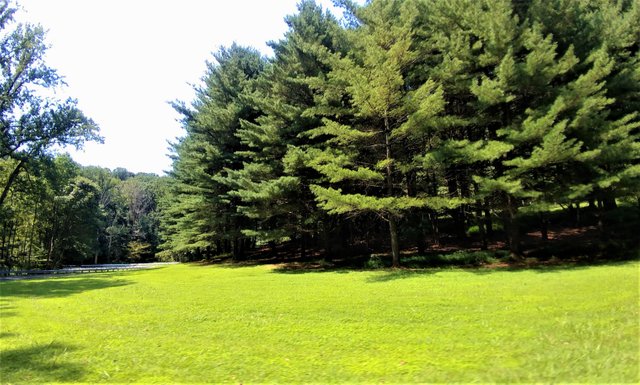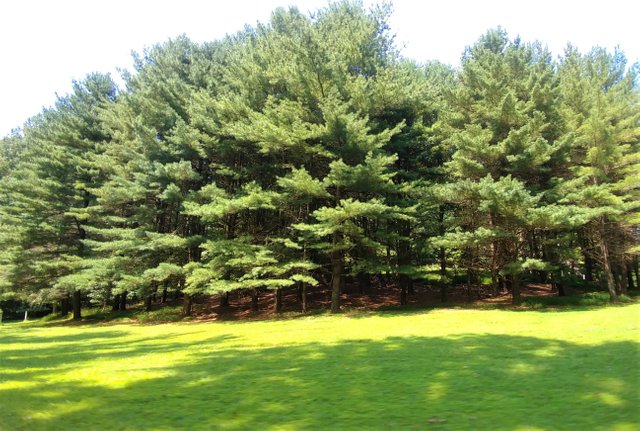 My last photo is right where the Loch Raven Dam is but from the opposite side of the road.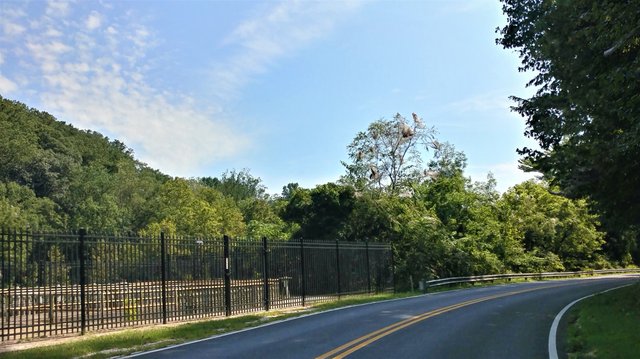 That's it folks! Thanks for sticking around and putting up with me and my moods!
Thank you @ace108 for #beautifulsunday!!
Thank you @c0ff33a for #sublimesunday!!
What the heck! Since ya'll stuck around this long, I'll show you one last photo from the grouping of trees. Turned out I was there at just the right time! 😉