A holiday in Poland is was also an opportunity to taste Polish craft beers, after testing various foreign beers. One of the first I tested was beer from the Olsztyn Ukiel Brewery. It was not my first beer from Ukiel Brewery, last year I drunk some of their beers thanks to my friend who presented me a few Ukiel beers, all straight from the production line. Among these beers there was also Dry Stout, but I had no chance to try it because it "exploded" and blew up the bottle, flooding the entire cupboard and half the floor in the living room.
The idea of the Warmia brewery was born in the heads of two friends Leszek & Maciek, who, from 2014, brewed home made beer in their garage at Kolonia Mazurska in Olsztyn, mainly for their own needs and the growing number of friends, whose number grew in direct proportion to the furore of home made pilsners, stouts and grodziskie. Beers brewed for annual cruises in Masuria enjoyed particular popularity. The sailor's taste for them began to demand larger quantities and constant access to these noble drinks.
The popularity of Leszek & Maciek's products forced them to open their own brewery. A small abandoned habitat in Gutkowo near Olsztyn near Lake Ukiel, hence the name of the brewery, was chosen as the seat of the brewery. For over a year they adapted the farm buildings to the needs of the brewery of the 21st century, in summer 2017 the brewing facilities were finally installed, and at the beginning of October the brewing of the first brew began, and the result of these intensive works was the brewing of seven full tanks. First beer was bottled on 8 November 2017, and since then it has been gaining not only local markets, but is also becoming more and more widely known in Poland.
Dry Stout is an Irish style beer. Ours is a strong coffee with a hint of bitter chocolate, pepper and citrus. It's the perfect blend of dark malts and fruity Magnum hops.
Ukiel Dry Stout
Style: Stout Dry
5,0% ABV
??? IBU
Country of origin: Poland
Dry Stout as not exploding but landing in a glass presents itself exceptionally, black opaque colour with brown flashes with abundant beige foam of medium size, which slowly disappears without sticking to the glass. Looks aren't everything; the aroma, in which we sense roasted malts with a note of coffee, delicate hop notes, is equally important. The taste is similarly dominated by notes of roasted malt, coffee and dark chocolate, and this is a mild bitterness.
Generally, a very good beer, I will gladly reach for it more than once this summer.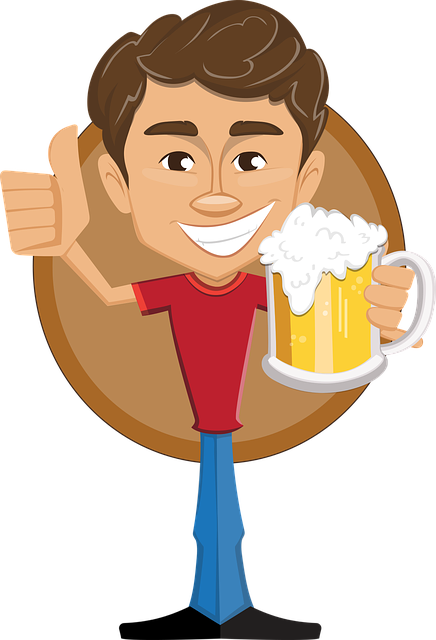 Ocena 3,0 na 5
More information about BeerSaturday contest here there is also information about CROWDFUNDING of BEER