With company arriving for supper tonight I had to pick up some beer and was thinking of something a little bit different. I had no idea what said company's preference was, so I was left to wander around the store and figure something out on my own.
I came across a gem: Einstok Icelandic White Ale. I figured, if nothing else, it has a cool name, and has a viking on the can! I was not prepared for just how awesome this white ale is.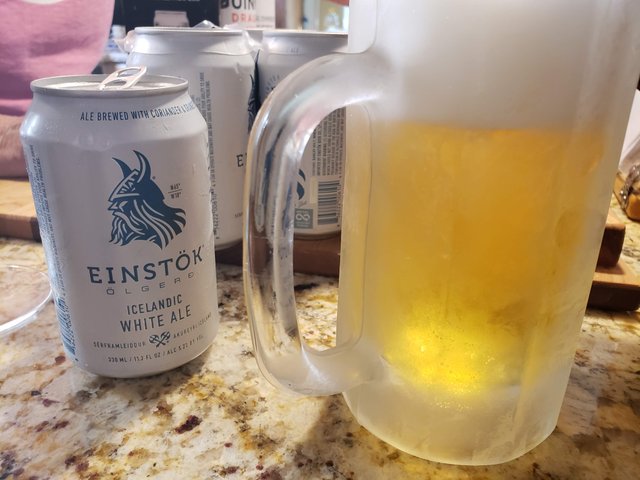 To say it went down smooth is an understatement. I do not particularly like sweet beer - the bitter the better, generally (I typically will drink stout's) - but this had just enough fruit to not be sweet but still be tasty. Maybe it's the pure Icelandic water that it's brewed with, but it was incredibly tasty.
Yes, brewed in Iceland. Their website - einstokbeer.com - explains that the beer is brewed just 60 miles south of the Arctic Circle.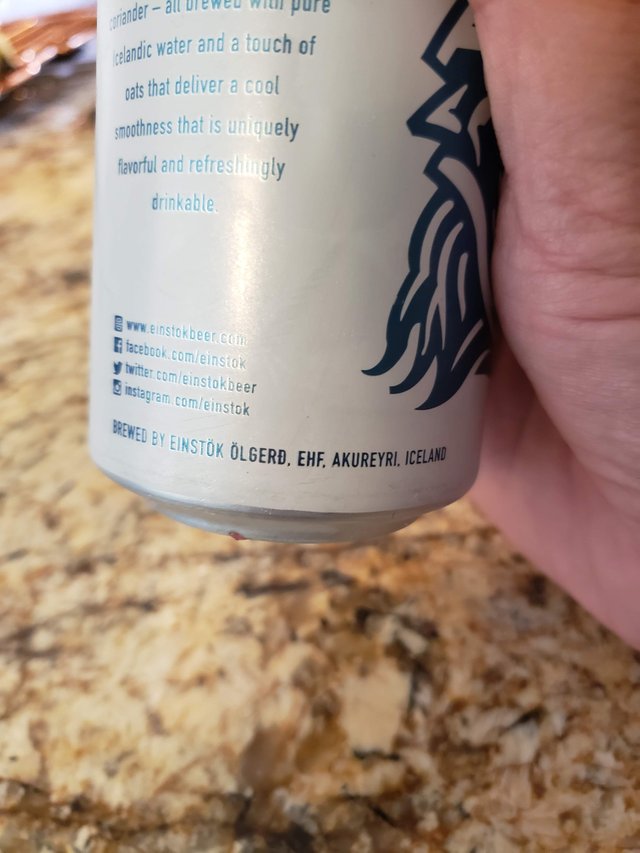 For a stout drinker, this white ale was awesome. I am definitely going to be a repeat customer and will likely look for some of their other brews.
(c) All images and photographs, unless otherwise specified, are created and owned by me.