It is a long weekend here, so I better get my #beersaturday post in before I leave! Let's have some of.....

Source:
https://www.pinterest.pt/goldensaintbeer/
with a little Zeke design on top.
We are heading into a long weekend. In Canada, it is Labour Day. In USA, it is Labor Day because you have to simplify the English language apparently. My buddy @zord189 tells me it is Independence Day in Malaysia. Back to Canada, let me show you some brews that reflect this country in different but delicious ways.

Tropical Canada?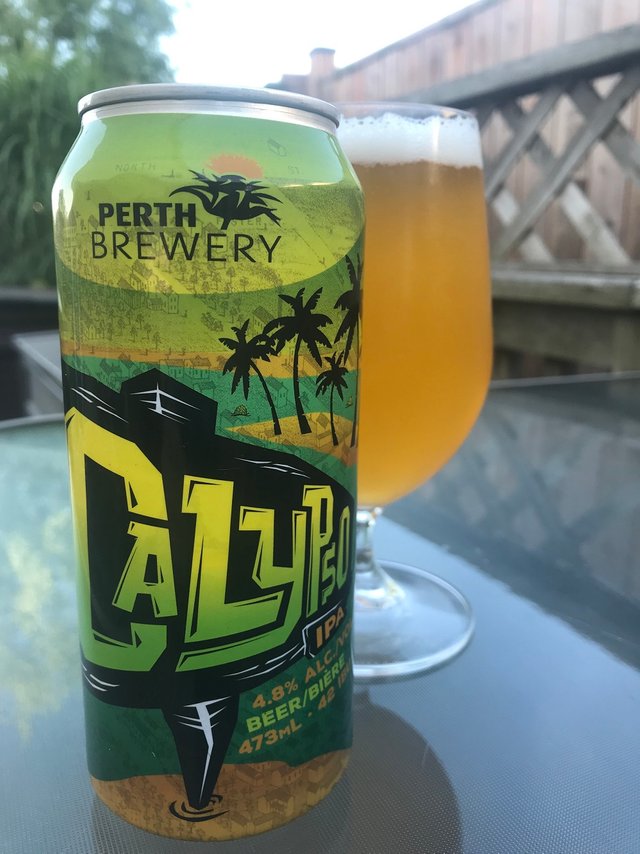 Having lived near Perth Ontario (we used to call it Bumblef*ck Ontario,) I have come to enjoy the IPAs I have had from http://perthbrewery.ca/ The branding is not great and the beer doesn't stand out but I seem to have developed a soft spot for Hawaiian and Tropical IPAs. They speak to me as more fruity tasting, and a little lighter on the Alcohol without getting watery tasting.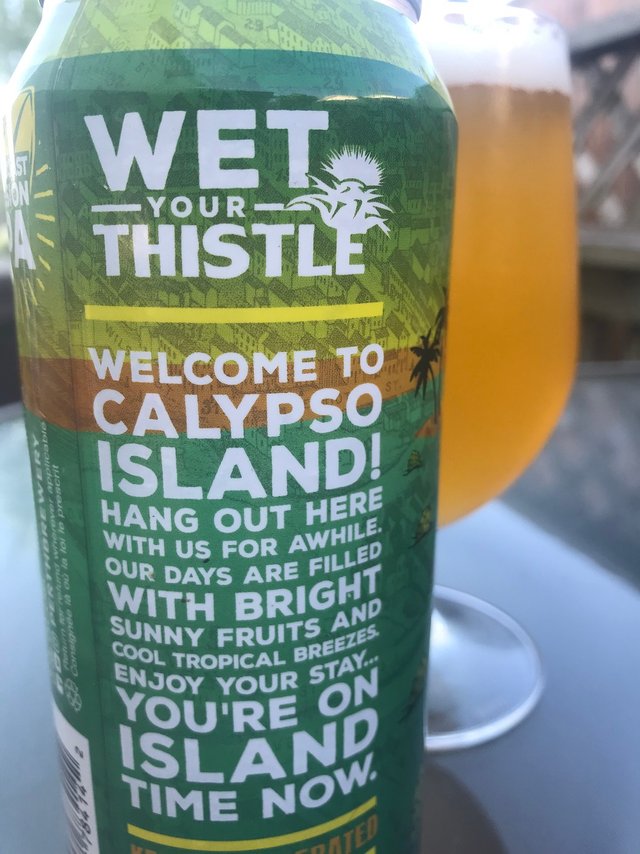 This one lives up to that expectation in the fruity and refreshing category. They are shambling into lifestyle branding with the unrelated cool breezes and island themes but I like this beer. Unfiltered and hazy, it tastes lighter than it would look and is something I would buy again for a long weekend. It also makes me think of the islands and the music and how everyone needs more #jahm and reggae in their blockchain.
This is about as tropical as Canada would get.

The Great One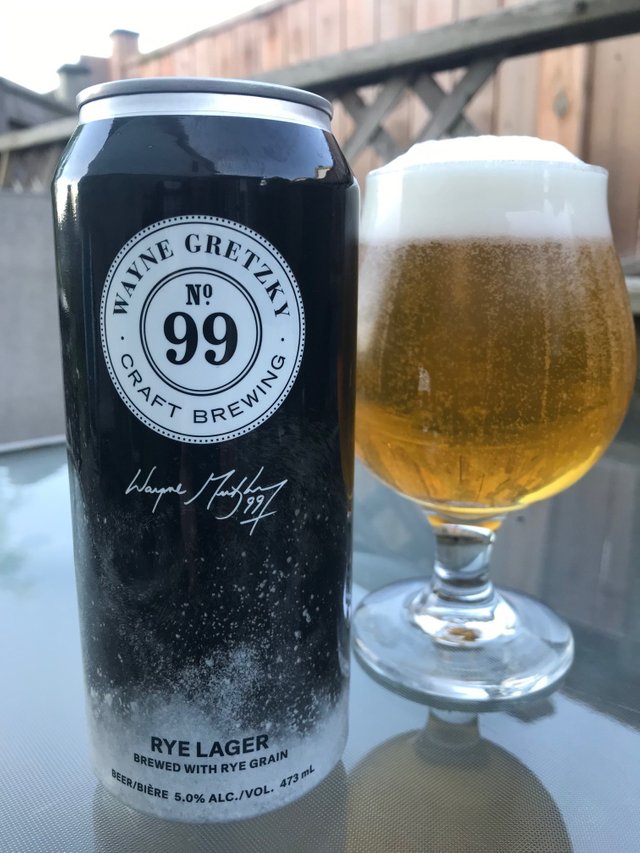 For those not well-versed in hockey lore, Wayne Gretzky is known as The Great One. He is a slice of pure Canadiana and a source of pride as an athlete that is pretty much the Michael Jordan of Hockey (no need to call it Ice Hockey my international friends.) Since moving on from hockey, the Gretzky brand has been laid upon Wayne Gretzky Estates http://www.gretzkyestateswines.com/shop/beer.html which produces wine, whiskey, and now beer.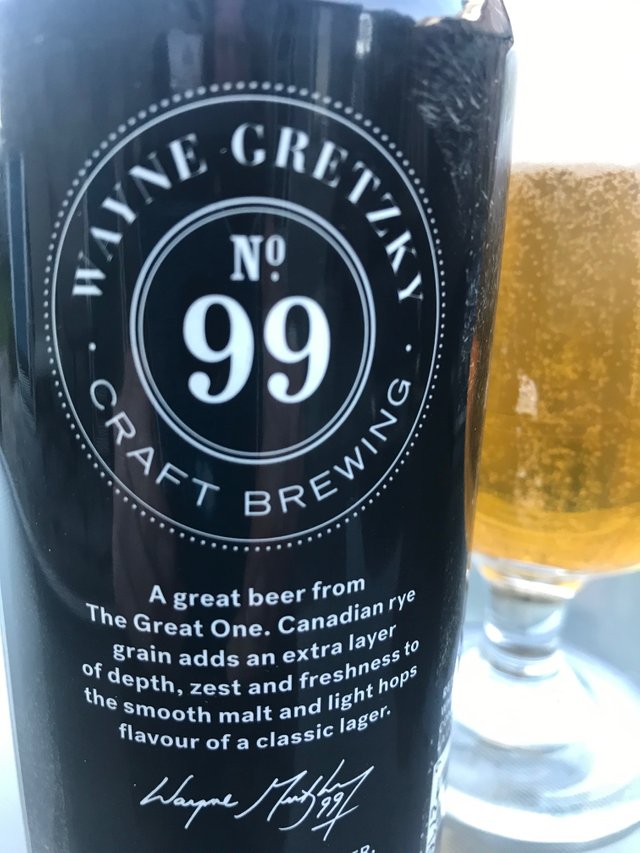 As far as fairly standard ales go, I appreciate a good Rye Pale ale (or even amber)in general. I find they are light in hops but have a little more zing in the malt from the addition of the rye grain. This one fits that bill exactly. Fairly simple in the hop category but with the added rye taste to make it something I would enjoy occasionally, but so would fans of beer that is not too bold.
It doesn't get much more Canadian than beer, rye and hockey.

From parts unknown!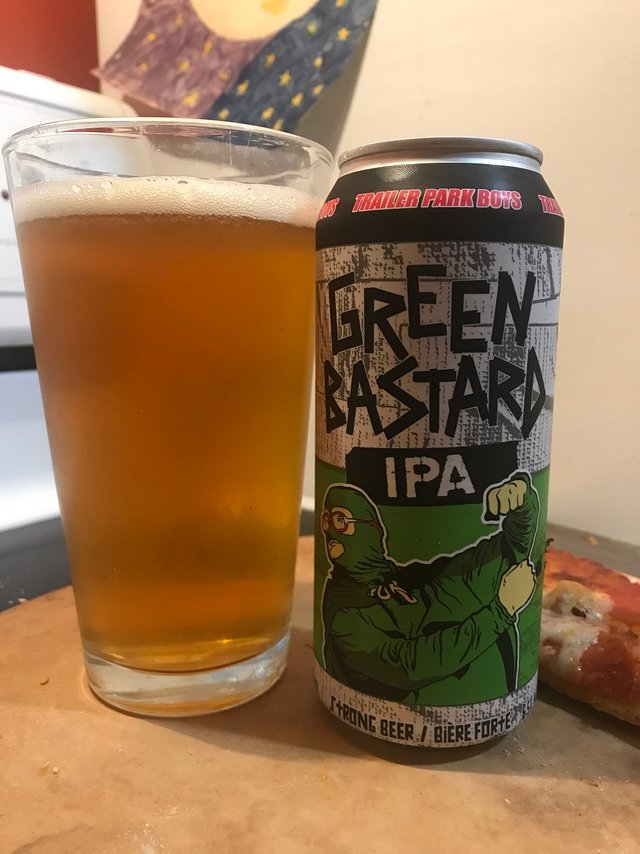 One of the most Canadian shows you will ever see is a hillarious one called The Trailerpark Boys http://www.trailerparkboys.com/ This could be a post on its own and may be in the future but hit the link to discover the show, movies, animated series and everything else TPB.
One of the characters in the show is a pro wrestler that Bubbles plays called The Green Bastard. They are smart and funny guys and do a good amount of merchandising including a line of beer for all the trailer park alkies across the country.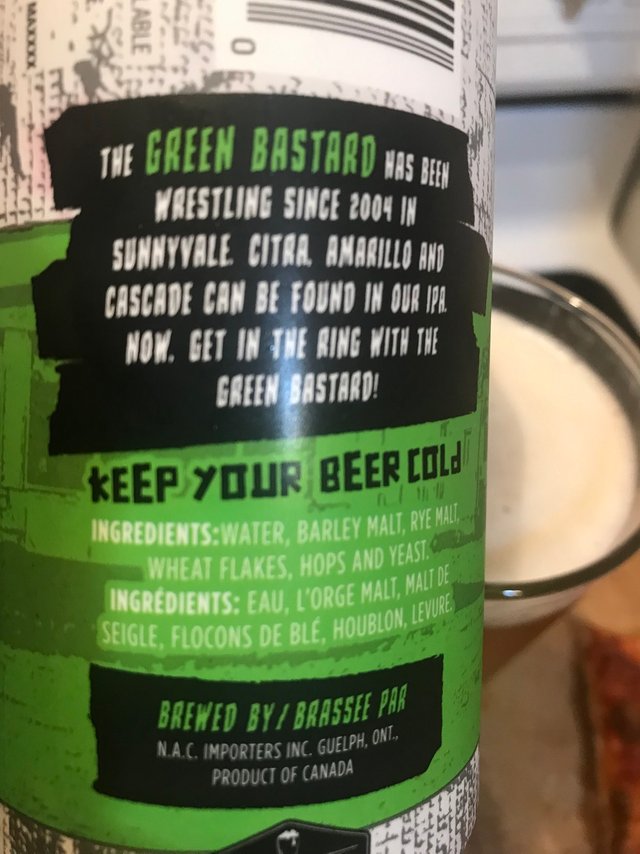 I half expected this IPA to taste like it was brewed in the trailer park as it is a rather lowbrow crowd who might pick this up at the store. Cascade hops are found in so many old school beers. Citra are just a flavourful staple in IPAs looking to taste standard. Amarillo hops are popular in New England IPAs I find and they are becoming fairly widespread. I love the Trailer Park Boys so I picked it up for a lark and actually enjoyed it!
The trailer park is almost as big a slice of Canada as it is the USA as we both have our rednecks. This is a good beer.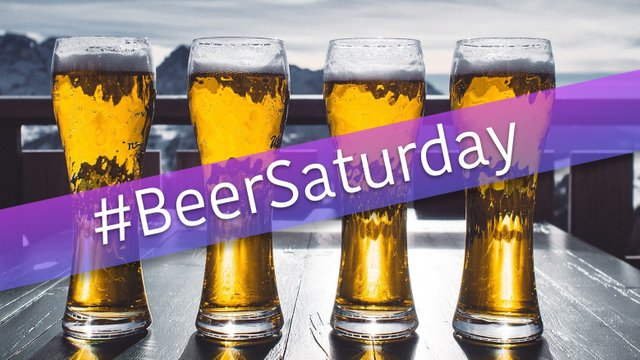 @beerlover
may be experiencing a double fork hangover and
@detlev
may be too busy nursing it back to health to post his
#beersaturday
contest community post.
https://steemit.com/beersaturday/@detlev/beersaturday-115
Don't let that stop you from posting about beer and joining the crew as you head into your long weekend.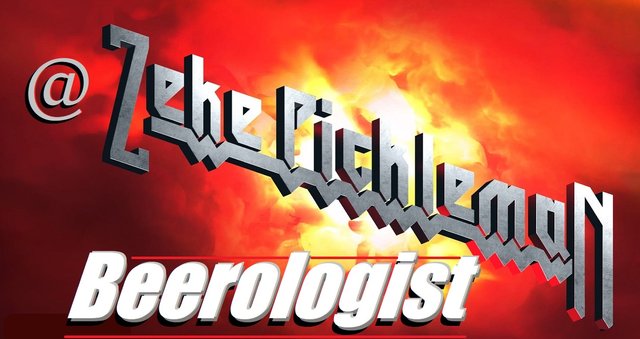 I hope you enjoyed my Canadian edition of #beersaturday. If you have a long weekend where you are, how do you celebrate it?
---
Posted via Marlians.com