Hi Steemians,
This is an effort to provide some information on Five selected famous personalities born on this day.
Courtesy of this information goes to onthisday.com, famousbirthdays.com and wikipedia.org and image source is mentioned under "Source" just below each image.
1. George Soros

Source
George Soros is an Hungarian born US investor and philanthropist who owns funds worth US$ 8 billion.
He is an alumni of London School of Business and has worked with various merchant banks across US and UK.
He is known as The man who broke the Bank of England because of sale of US$ 10 billion worth Sterling Pound to make a profit of US$1 billion.
He has donated more than US$ 32 billion for philanthropic works thru his agency "Open Society Foundations".

2. Pete Sampras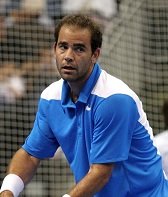 Source
Pete Sampras an American retired professional tennis player who is among one of the greats of all time.
He is nicknamed as Pistol Pete because of his precise and powerful serve.
He won 14 grand slam singles titles with 7 Wimbledon Championships, 5 US Open titles and 2 US Open titles.
He was also part of Davis Cup winning US team in 1992 and 1995 and also was a winner of year end tour finals 5 times.
He was ATP Player of the Year for 6 consecutive years starting from 1993 till 1998

3. Mario Balotelli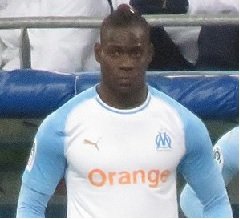 Source
Mario Balotelli is an Italian born professional football player played for Manchester United and Italian National Football team.
He currently works with Italian National Footabll Team and French club Marseille.
He was part of Manchester United from 2010 to 2013 and AC Milan from 2012 to 2014.

4. Cecil B. DeMille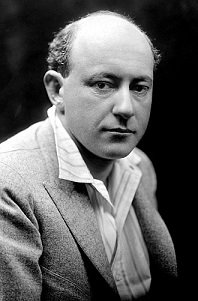 Source
Cecil DeMille was an American movie maker who made more than 70 movies including some some silent movies between 1914 and 1958.
He is recognized as Founding Father of American Cinema.
He has directed movies like Cleopatra, The Ten Commandments, The Sign of the Cross, Samson and Delliah.
He was a winner of 2 Academy Awards, a Golden Globe and Palme d'Or.

5. Vikram Sarabhai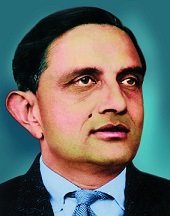 Source
Vikram Sarabhai was an Indian space research scientist and is regarded as Father of India's Space Programme.
He is also responsible for establishment of IIM Ahmedabad in Jugarat state.
He was a recipient of Shanti Swarup Bhatnagar prize and India's second highest civilian honour of Padma Vibhushan award.

Thanks for the votes, comments and resteems.
I am a proud member and supporter of below communities:

Do you use eSteem?
eSteem is a Mobile📱& PC💻 app. for Steem with great features. Also, you get Incentives posting through eSteem apps.
eSteem Spotlight; eSteem provides rewards for it top users in Leader Board with most Posts, Comments and Highest Earners.
---