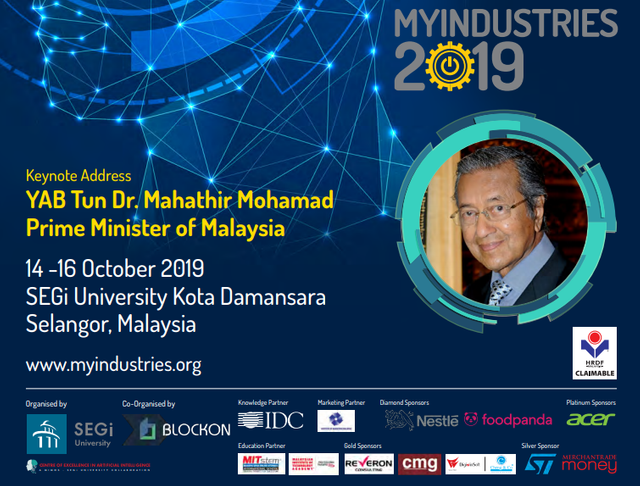 I am honored to be among the panelists on the second day in The Blockchain Mass Adoption and Challenges in Crypto Business in Malaysia Panel discussion at the upcoming MYINDUSTRIES2019 BLOCKCHAIN MEETS 4.0, event is taking place from Mon, Oct 14 until Wed Oct 16 from 1:30 PM – 6:00 PM (Malaysia Time). The landmark blockchain and industry 4.0 event (officiated by Malaysia Prime Minister)
Meet leaders, experts, and decision makers in Industry 4.0, Blockchain, & Cryptocurrency with the Prime Minister of Malaysia
Myindustries 2019 Conference: Blockchain Meets 4.0
14th to 16th Oct (3 days event)
Website: http://www.myindustries.org/blockchainmeets4.0/
A Global Revolution in Business, Technology & Productivity is a track of MyIndustries 2019 conference. The international event is the annual gathering for stakeholders of the blockchain and digital assets, government and Industry 4.0 communities to convene and collaborate on INDUSTRY4WARD initiatives for the advancement of Malaysia.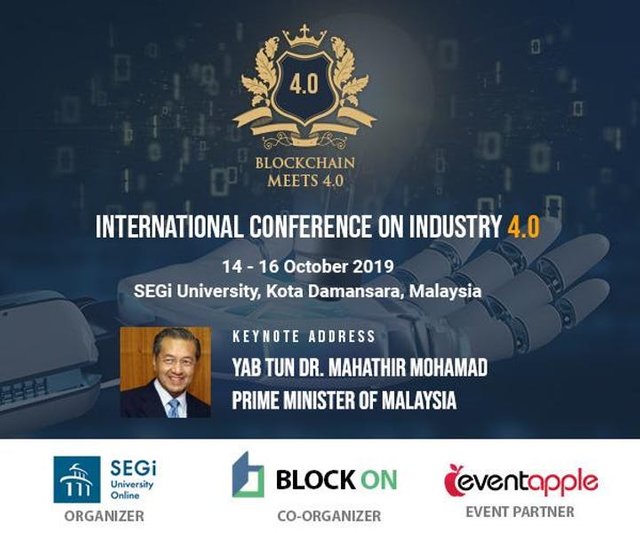 Segi and Blockon are inviting a focused community of enterprise blockchain leaders and experts to connect on trends and issues in enterprise blockchain adoption: use-case identification within Industry 4.0, using public blockchains for enterprise, barriers to adoption, & other topics
Enterprises globally are incorporating blockchain into their digital transformation plans. The collaborative nature of Blockchain is enabling in-industry value chains that are enhancing transparency and omni-channel experience. Malaysia is keen on the adoption of blockchain and technology within industry as part of the Industry4WARD National Strategy to boost innovation, economic development and prosperity. The Nation has been at forefront of digital asset regulation implementing a national framework and issuing licenses to digital currency exchanges.
BlockOn is a co-organizer of Industry 4.0 and premiere hosts of the most impactful blockchain events in the ASEAN region, and beyond. By partnering with some of the biggest players in the ASEAN government, private sector, and the hottest active communities in the cryptosphere, BlockOn is committed to revolutionizing the world and professionalizing the blockchain space.
The aim is to connect a selected group of leaders in the field. This event will feature great catering, and opportunities to network with other attendees.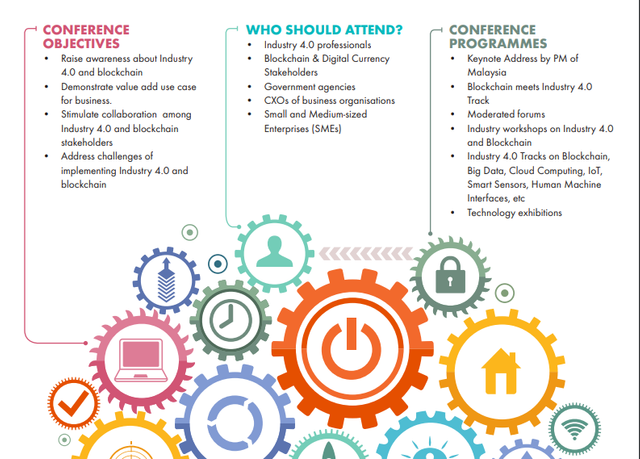 Full Agenda available below:
https://docs.google.com/spreadsheets/d/18mgI41GROFuKMamte_IoLohkrnJ1R7lp-nPj1eBWNRw/edit?usp=sharing
Event is Free for further information and booking online you can check out https://www.eventbrite.com/e/myindustries2019-blockchain-meets-40-tickets-76000245781
---
Source: http://www.myindustries.org/