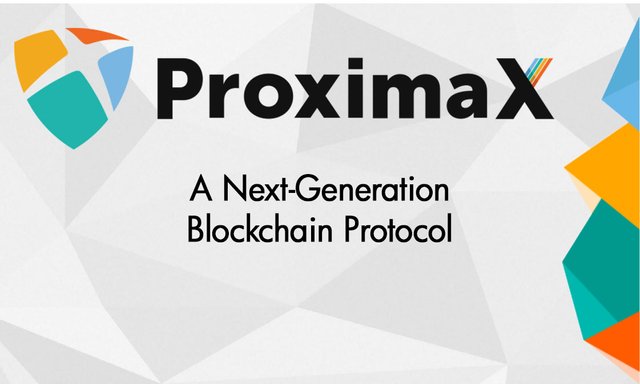 Introduction

We are constantly seeing new projects dedicated to blockchain technology, generally applied or focused on a specific activity, be it medicine, agriculture, logistics, transport, sales, social networks, etc. This project, which currently has its own mainnet in operation, has focused on improving the infrastructure of the blockchain, taking advantage of an existing one, the well known NEM blockchain, thus achieving better scalability, security and transaction speed. We are talking about ProximaX, which offers alternatives to centralized products that are currently on the market. Let's see then the benefits of this ecosystem.

ProximaX is an ecosystem based on blockchain technology, specifically NEM Blockchain Catapult, however, ProximaX goes beyond the traditional operation of known blockchains, as it integrates the power of distributed networks with off-chain services, peer-to-peer storage, streaming services, and databases, which are usually services found in centralized architectures.
This infrastructure or framework is called ProximaX Sirius and allows its members (users and developers) to store data, perform streaming, use database services and other services taking advantage of the security features, transparency, and immutability of the blockchain technology, providing flexibility, easy integration, adoption, speed, and scalability. Because ProximaX focuses on solving the usual problems of blockchain technology to provide a comprehensive ecosystem to its users.
ProximaX Sirius Architecture
In the following image, you can see the framework or architecture of the ecosystem ProximaX Sirius, which is made up of 6 fundamental parts: Sirius Chain, Sirius Storage, Supercontracts, Sirius Streaming, Sirius Database, and Sirius Content Review. These integral parts offer the infrastructure for the development of decentralized applications or Dapps. It is important to note that the ProximaX Sirius platform offers SDK/API tools in a wide range of programming languages to make it easier for programmers to quickly develop and deploy applications.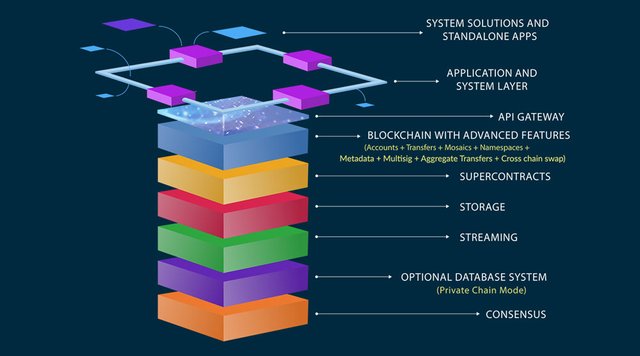 Sirius Chain
It represents the blockchain itself and is a fork of NEM's blockchain called "Catapult" (Dragon version), which has been improved in performance to ensure scalability, transaction speed, and interchain management. Sirius Chain uses the Proof of Stake consensus to generate the blocks and validate the transactions. However, it uses an algorithm called Proof of Greed to prevent nodes from becoming too greedy when accepting higher commission transactions.
Sirius Chain has built-in features that allow you to manage accounts, namespaces, mosaics (asset management and creation), metadata (data attachment), multi-level multisignature (creation of multi-party agreements), cross-chain transactions, and aggregated transactions.
Sirius Storage
Sirius Storage is a distributed file management system ("DFMS") that enables the storage of data (structured and unstructured) in a collection of peer-to-peer storage devices hosted by different owners (therefore without trust) and pre-selected by the consensus algorithm driven by the network.
Sirius Storage not only stores data but also supercontracts. Storage nodes are also responsible for executing supercontracts.
Supercontracts
They are programmed contracts or simply a set of executable programming codes that establish a digital and immutable contract.
Sirius Streaming
The streaming platform comes in two forms. The first is where the Sirius Storage nodes are used to save the videos and then transmit them to the viewers. The second way is for live videos, for this process a series of streaming nodes are used to distribute in real-time the broadcast among the viewers.
Sirius Database
This is a private service that is not part of the public platform and is offered to those companies that need a distributed, secure and encrypted database service.
Sirius Content Review
This is an additional service from the Sirius service stack that allows content managers to validate and evaluate network content.

Cost Savings. The combination of NEM technology with other distributed chain services allows developers to easily create applications without having to deal with the complications associated with blockchain technology, thus saving time and cost.

Highly Scalable. The ProximaX Sirius platform allows the handling and storage of huge pieces of information and video in a distributed way under a blockchain technology approach, that is, secure, transparent and immutable. In addition, it uses the PoS consensus, which allows for faster transactions and therefore greater scalability.

Highly Configurable. The ProximaX ecosystem makes it possible to create decentralized solutions or applications under both a public and private approach, the latter specially created for business customers.

Highly Secure. Its distributed (replicated) architecture and encrypted approach make it virtually invulnerable to hacker attacks, unlike centralized solutions, whose security is compromised when the central node falls.

Transparent. All the information is kept encrypted, however, it is marked with time and date to facilitate its auditing, as well as its security.

100% Availability. When distributed, ProximaX is available 24 hours a day, 365 days a year, as it is immune to drops and centralized attacks.

Speed. ProximaX ensures that its peer-to-peer technology uses nodes with high data transaction rates.

Easy-to-Use. As mentioned above, the SDK and ProximaX APIs come in a wide range of programming languages, which facilitates developers' performance when creating applications within the platform.

Flexible. ProximaX allows transactions between other blockchain or what is called cross-chain transactions. Especially with the Bitcoin network.
ProximaX Mainnet is launched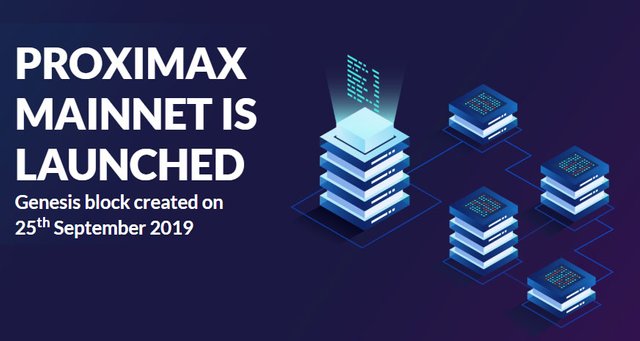 ProximaX
genesis block was created on 25th September 2019.
ProximaX
has created its
mainnet
and it is now possible to use the platform's native assets or tokens (XPX) with real economic value. This is a big step for the platform.
In addition, you can now run and test applications on the Sirius platform, make use of the transaction and block browser, and SDK.
ProximaX has developed a Sirius wallet to allow the passage of XPX tokens from the test blockchain to the mainnet.
Token Ecosystem

The native token of the ecosystem ProximaX Sirius is the XPX and is used to give power to the blockchain of ProximaX and to pay the services of chain, storage, streaming, and database platform, among others.
This section also considers Mosaics, assets or custom tokens. These are part of the internal economy of decentralized applications.
The total XPX token supply will be 9,000,000,000.
Service Units
To use services within the ProximaX ecosystem, XPX tokens must be exchanged for service units. These service units serve to reward the nodes that run the services, in addition, they allow customers to pay for services and serve to measure the performance of a service.
ProximaX has an internal exchange service that trades XPX tokens for units of service.
There are 4 types of service units that correspond to the main services that make up the ProximaX ecosystem architecture: Storage units (SO) with a value of $0.004, Streaming units (SM) $0.02, Supercontract units (SC) $0.000005, and Review units (RW) with a value of $0.005.
Mosaics
Mosaics allow the creation of digital assets associated with money, consumption, values, goods, etc. These can be exchanged for XPX or other mosaics. They are conformed through supercontracts and can be used as a means to make the DApps work.
Use Cases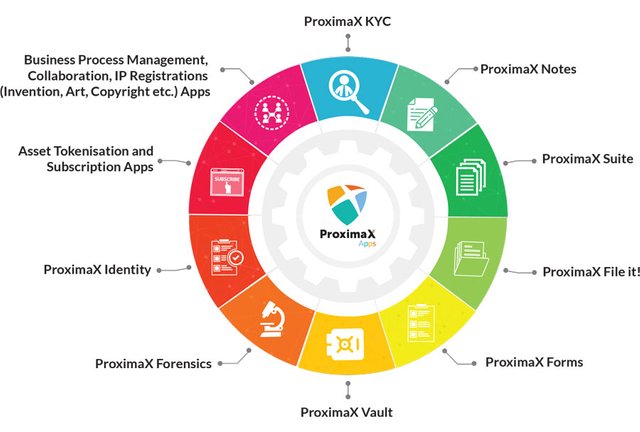 Besides ProximaX brings a series of programming tools for the development of decentralized applications (SDK, APIs), it also has its own applications available as products that can be configurable or customized by users or customers.
It is an application of the ProximaX suite, based on blockchain technology, formed by a distributed and decentralized database, ready to be integrated with the KYC processes of the companies. It allows managing identities and KYC records of the company, as well as migrate them from other applications. Another feature of this application is that it allows sharing the stored KYC records with other authorized companies.
Proxima offers an office automation solution for companies through its Suite, composed of text processing applications, spreadsheet and presentation managers. All these empowered by blockchain technology and its advantages of availability, security, and privacy.
Proxima offers an application for clients called File It, to store and share files, in a distributed and decentralized way, stored in multiple nodes.
This application allows you to take notes and add images to them. Like the previous ones, this application is fully distributed and decentralized. With security and privacy features.
This application makes it possible to store digital evidence securely and share it among scientists and researchers.
This is a highly secure system that allows for the verification of personal information at both the public and private levels.
Potential Use Cases

Streaming Service
Maximus Inc. wants to create a website to stream live and stored videos. Maximus can take advantage of ProximaX's infrastructure to create the video service they want, under a decentralized blockchain technology scheme, thus this video service due to distributed approach will avoid falls or lost signals. In addition, the Sirius Chain service allows them to manage their accounts and domains. Therefore Maximus' application could register clients and defines custom domains for NSFW sections and sections suitable for any audience.
Another advantage of using the ProximaX platform is that a specific token can be created to reward the videos with the best reputation and views, thus encouraging the improvement of content and the attraction of more customers or users.
Conclusion

The trend of blockchain projects and decentralized schemes are shaping the future. However, there are many obstacles that these new technologies present with respect to scalability and speed. ProximaX is the next step in evolution, providing a comprehensive solution that combines services and protocols within and outside the chain, now specially designed to create decentralized applications and replace traditional centralized architectures. It's a revolution: The blockchain was improved and evolved. ProximaX sets the new trend towards decentralized in the market.
Annexes

Roadmap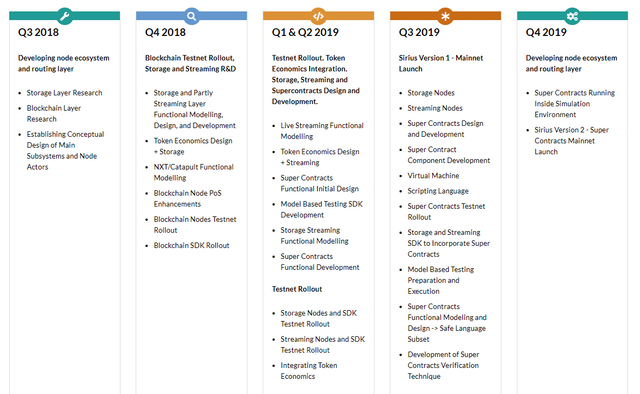 Source
---
Token Distribution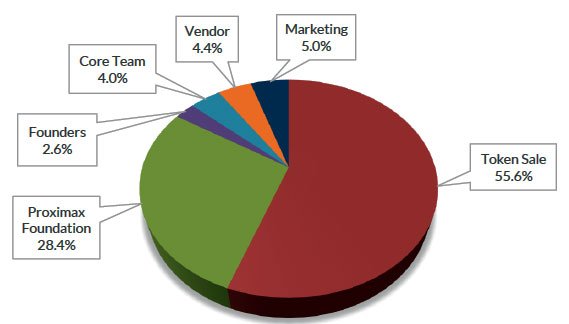 Source: White paper
---
Team
---
Advisors
---
Partners
---
More Information & Resources:
---
If you want to participate in this contest, go to:
https://steemit.com/contest/@cateredcontent/1300-usd-8000-steem-resteem-bonus-1-steem-proximax-sponsored-cateredcontent-originalworks-writing-contest